The team at Jacksons Group and Motor Mall have thanked customers who have helped them raise more than £100K in just eight months.
The amount raised is almost enough to pay two nurses' salaries for a year at hospices in Jersey and Guernsey.
At the beginning of July last year, the local motor dealership pledged to make a monetary donation for each and every vehicle sold to provide ongoing support to Jersey Hospice Care and Les Bourgs Hospice in Guernsey.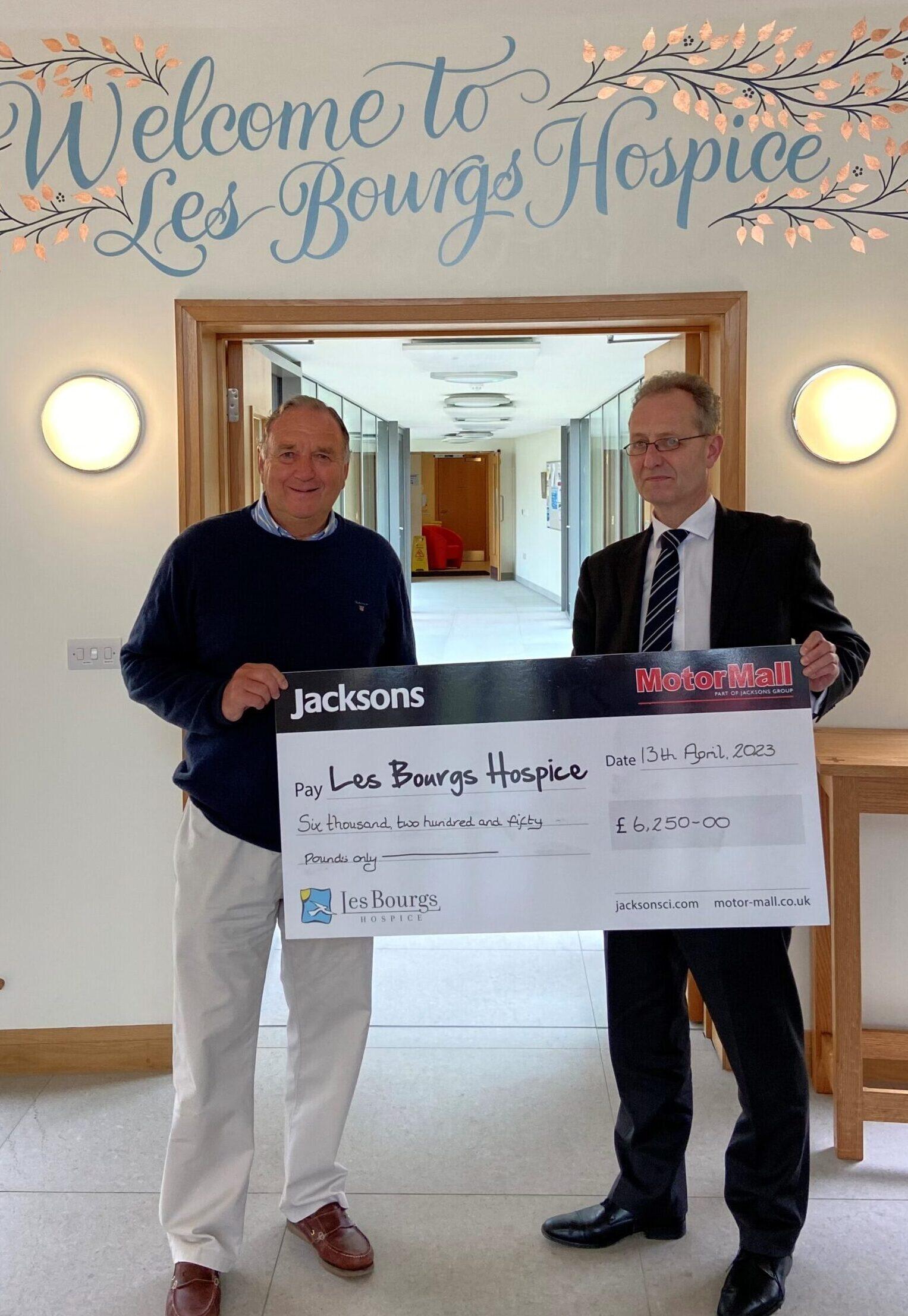 The Group also invited customers to match it with their own donation with all the money going directly towards the provision of specialist support for those with life limiting illnesses in the islands.
To date, the fundraising drive has raised £113,045.00 for the two charities; over twice the original target.
General Manager of Jacksons Channel Islands, Andrew Searle is overjoyed with the success of the campaign so far. He said: "We are absolutely thrilled with the amount raised to date. We have smashed our original target of £50,000. We have had incredible support from our amazing customers and every penny we have raised so far will go directly towards supporting islanders and their families."
Mike Palfreman, CEO of Jersey Hospice added: "We are delighted with the way the partnership with Jacksons has developed, and in particular the monies raised which have surpassed all expectations. With the island's population growing and ageing, we are expecting increasing demand on our services – this will inevitably mean a need to increase voluntary income from all sources and partnerships like this with Jacksons will be crucial to ensure we can keep delivering end of life services for all islanders".
Jo Boyd MBE of Les Bourgs Hospice commented: "For any fundraiser to exceed its target is an achievement but to more than double expectations is just incredible. Every penny donated really does make a difference to us being able to continue delivering care to our patients 24 hours a day, 365 days a year. Our grateful thanks are given to all of the Jacksons' team and everyone who has supported this important initiative so far."