Jersey Islanders who pledge money in support of the forthcoming Ukraine Week fundraising appeal will be able to choose how their donation is used.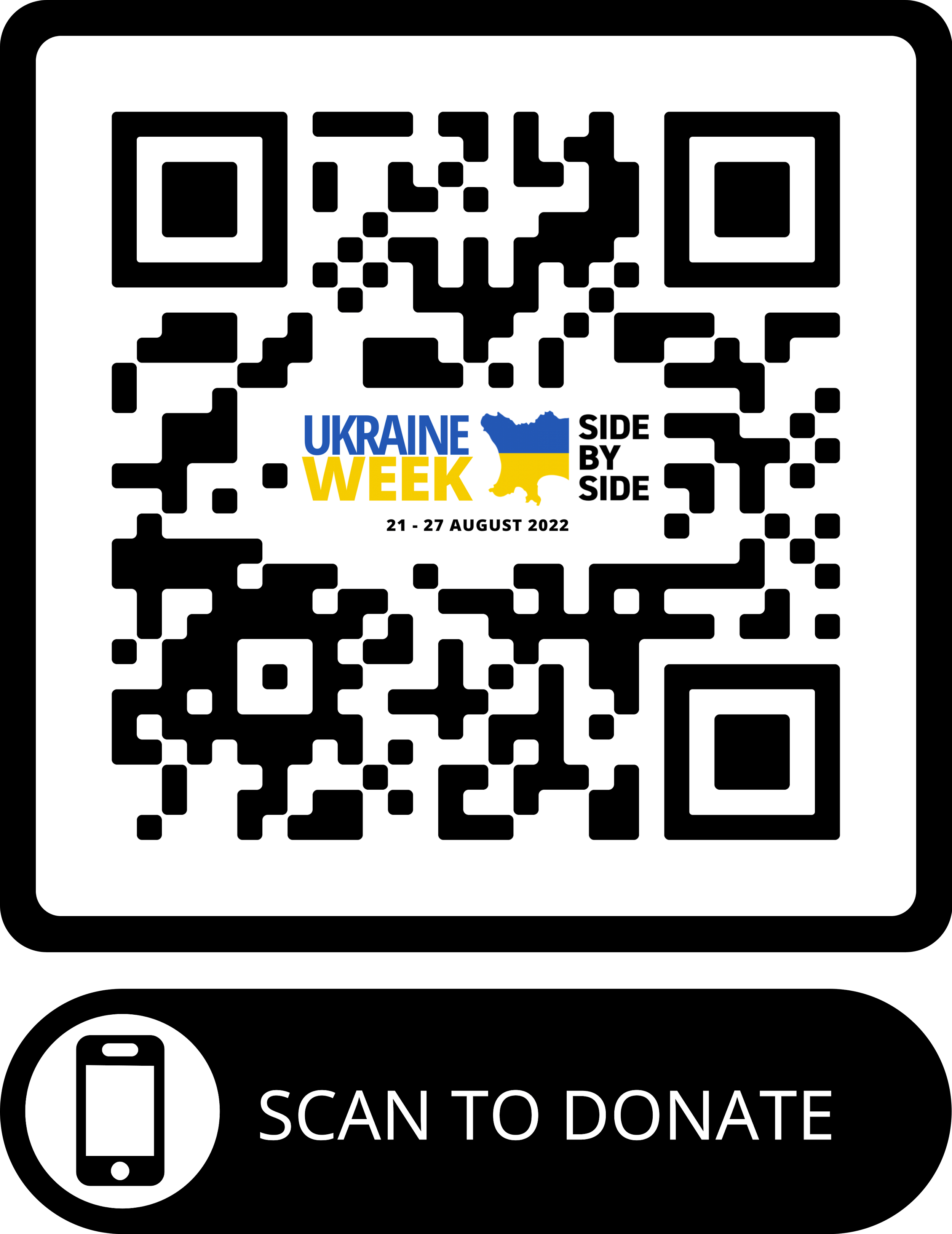 All money raised throughout Ukraine Week will be donated to the Bailiff's Ukraine Appeal through charity Jersey Side by Side. It will then be distributed to vetted charities operating inside Ukraine and neighbouring countries by Jersey Overseas Aid (JOA). And now islanders can choose which items they'd like their donation to go towards by selecting from a list that has been carefully selected by JOA, in response to the greatest needs of the Ukrainian people, whether it is a medical trauma kit, a portable baby incubator, mine clearance training or psychosocial support.
"Islanders have been and continue to be incredibly generous in their support of the people so devastatingly affected by the war in Ukraine," said Michel Le Troquer of Jersey Side by Side. "We wanted islanders to have a choice of pledging funds, which will be allocated by Jersey Overseas Aid, or to specify how they'd like their funds to be used.
"Jersey Overseas Aid has been working closely with several organisations operating within Ukraine as well as the Ukrainian Health Ministry and has identified the items most needed at the current time."
To make a donation, click here and select the 'Make a donation' button and click on the item which you'd like to pledge funding towards.
Ukraine Week will take place between 21st-27th August and will see a series of fundraising initiatives take place across the island, including a Ukrainian 'living flag' photo, a blue and yellow-tie dinner, an auction, pop-up stalls celebrating (and selling) Ukrainian foods, fashion and a film screening. Islanders and businesses are also being urged to hold their own events, be it a dinner party for friends, a pub quiz, a yellow and blue dress-down day in the office, a personal sports challenge or a car wash.
Click here to view the full schedule of events for Ukraine Week and updates can be found on the charity's Facebook page @jerseysidebyside. A fundraising pack is now available to download from the website, aimed at individuals, community groups and businesses wishing to organise their own Ukraine Week fundraising activities.
To date, Jersey Overseas Aid has overseen the distribution of over £2.3m in humanitarian aid to address the needs of Ukrainians both inside Ukraine and in neighbouring countries.