She's been called a "one-woman army" and has featured in national newspapers, while presenter Chris Evans described her as "An absolute genius" and breakfast TV veteran Lorraine Kelly said, "We could have done with you over here on the mainland".
Dr Nicola Brink has been a guest of honour at everything from Channel Islands Pride to the Christmas lights switch-on, and was appointed MBE in the Queen's Birthday Honours list. There have been memes, 'Brinky Bears' and even knitted effigies. 
A brilliant career as a virologist might well have prepared Nicola for the fight against coronavirus, but what on earth can prepare you for becoming a local celebrity?
"I've got used to speaking to the media this year, that's for sure," she says with a laugh. "My attitude from the beginning has been to say what I know, and if I don't know something, then I won't speculate. I've always said my focus will be on Guernsey and the work we've done here, so I try not to comment on anything else. It's also important to be honest and transparent. I think you need to justify your actions, not only to Health and Social Care, but the population of Guernsey".
It's a pretty classic Brink response: calm, considered, but warm and genuine – the same qualities worried islanders fell in love with at press conferences and continue to feel reassured by. And Nicola couldn't seem more humbled by the unwavering trust people put in her, or any less fazed by the fandom. 
'Those were really difficult days to get through'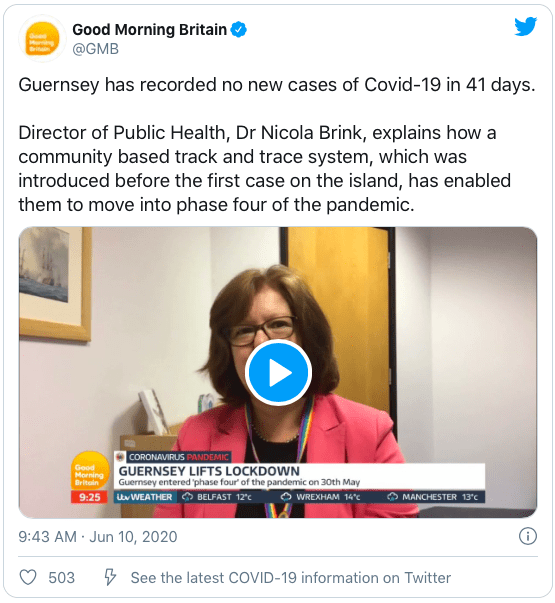 It's telling that of all the full-on craziness that Nicola has experienced this year, it's a quiet family moment that stands out most.
"I think one of the most surreal moments for me was coming home after a long day, sometime during the lockdown. My 85-year-old mother lives with us, my husband is a frontline health and care worker at the PEH, and so we divided the house into three zones. One night we were just talking to each other through What's App. We were all in the same house, and I remember thinking how strange that was".
As a wife and mum of two – her son is a 22-year-old university student and her daughter, 24, a lawyer in Guernsey – what do her loved ones make of all the attention?
"I hope that they're proud of me but I think that they also appreciate the support from the people of the Bailiwick of Guernsey – they know it's made a fundamental difference to me. Nobody can know how much it's meant to me personally, particularly on a bad day".
What were the darkest days, I ask.
"It was a really, really bad day when we had the first death, and it was a really bad day for us every death after that. We had 13 deaths, and three presumptive, so 16 in total, and for every one of those our thoughts were with the families and the impact on them. Those were really, really difficult days to get through", she says.
"But then there were days that were really exciting for us – the day we ran our first on-island testing, it was a really exciting day when the equipment arrived; the day the vaccine receive approval, and we could start to see the end of all this".
And the day Guernsey hit zero cases, a feat it maintained for a remarkable 129 days – that must have felt pretty good?
"Yes, that was another good day. Every time we saw progress, we felt lifted up by it, like seeing the children go back to school, and how well the students are working with us now on their homecoming programme. And just the way we've worked together has been incredible to see. The Public Health Team went into working seven-day weeks with no complaints. There are a lot of unsung heroes".
'Guernsey together – they're not just words'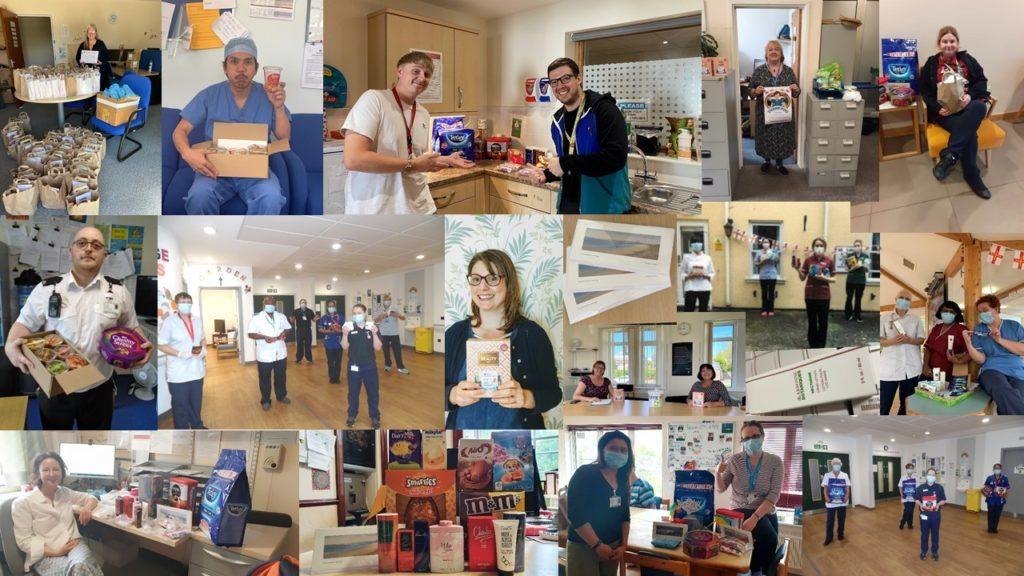 Nicola might be undaunted by the spotlight she's found herself in, but she is uncomfortable with taking too much credit. As she's eager to stress at every opportunity, Guernsey's coronavirus fight was a monumental team effort.
She reels off names, including Health & Social Care chief secretary Mark de Garis and States of Guernsey CEO Paul Whitfield, and praises their incredible work ethic: "These people have been with us every step of the way, making sure we had what we needed. We could not have done it without them", she says.
"And let's not forget the people of the Bailiwick and the vital role they played. Guernsey together – they're not just words. We've really seen it in action".
Born and raised in South Africa, Nicola trained as a medical doctor before becoming one of the first doctors in the country to specialise in virology. She moved to the UK in 1991 to take up a position as clinical and senior lecturer at University College Hospital, before landing on Guernsey's shores in 2003.
"We moved here for family reasons and it was the best move we've ever made. The children had a fantastic childhood, no doubt about it. I took a career break when I came here to spend time with them because it's so important to balance family with your profession. That time with them was so precious", she says.
"I was exceptionally lucky that I could then develop my career in Guernsey. I am very grateful I was given the chance to do that".
'We can't get complacent'
Back in March, Christmas 2020 didn't look promising. The world felt like it was teetering on the edge of a precipice and as the mum of a newborn, my heart broke at the prospect of a little life curtailed by lockdowns and social distancing. 
Now, though it feels like tempting fate to think it, it's starting to look an awful lot like any other Christmas. Not everyone can be reunited with loved ones, sadly, but for those lucky enough to be spending time with family and friends this year, without restriction, there's an awful lot to be thankful for. 
But there's more to feel than gratitude – now there's hope. As I write this, details of Guernsey's Covid-19 vaccination programme are to be announced imminently. It's the news we've all been waiting for. But we're not out of the woods yet. 
"We can't get complacent. We need to follow our winter preparedness programme, 'Catch it, bin it, kill it,' which will help protect us against all respiratory tract infections, not just Covid. We need to practice good hand hygiene and remain aware of the symptoms", Nicola says.
"But we also need to carry with us what we've all learnt in the broader sense, like better home working and flexible working. A lot of people had a better work life balance during lockdown, people were healthier, getting more exercise, and thats got to be encouraged going forward. As an island, we also need to continue to think about how we can support Bailiwick businesses and continue to support one another".
The doctor is right. This year has taught us to love harder and value we what we have on our doorstep that little bit more. And as for a work/life balance – is Nicola anywhere close to achieving that yet? As she plans to take a much deserved day off for Christmas, will she at least able chill out with a glass of wine and put her feet up?
 "I can't quite say that I will, but the time for that is coming".