The Great Recession, 9/11, terror attacks in Mumbai, the Boxing Day tsunami – as a travel marketer, Amanda Burns has seen the industry turned upside-down by catastrophe. But it's always found a way to bounce back. Every time. 
But the coronavirus pandemic? This is a catastrophe on a scale not seen before, and few industries have fallen as far and as fast as travel and tourism.
Those working in the sector, like Amanda, are having to figure out how to adapt, move forward and look ahead, all while the situation unfolds around them, often changing daily. It's not exactly how she imagined her few first months in the role as Visit Jersey's new CEO.
When Amanda accepted the job in January, the island had just experienced a record year, with its highest number of holiday makers since 2001. Jersey was firmly on track to reach its target of one million tourists a year by 2030; the future was bright.
By the time she started in September, however, global tourism had been brought to its knees. In August alone, Jersey had seen a  73.7% drop in arriving passengers .
But as scary as the numbers look, Amanda doesn't seem fazed. In fact, she seems focused and energised, ready to roll up her sleeves and get stuck in, even if the task ahead is a daunting one.
"I did have quite a few people say to me, 'You poor thing. Do you know what you've let yourself in for?' But it doesn't matter where you work, everyone's work life and personal life has been turned upside-down this year. It's a challenge, definitely, but it's an exciting challenge", she tells me when we meet over Zoom.  
"I've been in this industry for 25 years and no one has seen anything like this, and it's been heartbreaking to hear people's stories. It would be a huge lie if I said I hadn't questioned my timing, but when I reflect on it, my timing was great. There was never any doubt or regret about accepting the role. Never".
Riding out a crisis
As Amanda says, she's been in travel and tourism a long time and she's no stranger to riding out a crisis. On the morning of September 11 2001, she'd been at Heathrow Airport, Terminal 2, for a crisis management seminar, while working as head of marketing for bmi British Midland. By the time she got back to the office, the world had changed forever.
Amanda joined Tourism Ireland at a time when the country was in severe economic downturn after the 2008 financial crash, and she took on the management of Asian markets shortly after the Mumbai terror attacks.
When the coronavirus crisis unfolded earlier this year, Amanda was in London heading up Great Western Railway's marketing and sales team. 
"We put the breaks on, both literally and metaphorically. As a marketer, everything you've been trained to do is about selling and encouraging customers to use your product. We had to flip that on its head overnight and say, 'please don't travel'. But I think the travel community is pretty good at dealing with challenges", she says.
"And human beings are adaptable as a species. There's an interesting statistic: on average, it takes humans 66 days to change a habit. With the shoe bomber terror attack, I remember security procedures changing overnight, and I remember the queues at Heathrow, but it's really not a big deal now. So I'm optimistic that people will adapt and travel again. But Covid is the biggest challenge anybody has dealt with – we are dealing with the unknown".
How did it feel watching the crisis unfold, knowing that in just a few months she'd be leading Visit Jersey, taking on the responsibility for promoting the island's tourism industry?
"I suppose that on a human level, I was thinking, 'Crikey, how is this going to play out?' But the logical part of my brain, which is the bigger part, realised that Jersey was going to need someone to lead its tourism strategy and help it come out on the other side of this", she says.
"When I came over to Jersey I spent the first four weeks meeting nearly 100 industry partners and I think what really surprised me was that within minutes of meeting them for the first time, I knew what a challenging time they'd been through. I was always very mindful of the responsibility of that. But by the time I left these meetings I was unanimously overwhelmed by how positive and supportive people were. I think that says a lot about the character of people in Jersey".
'I'm a traveller…it's what I do'
Amanda says the job in Jersey appealed for a number of reasons. She'd achieved exactly what she had set out to do during four years with Great Western Railway, and she wanted a professional and personal change.
"I've lived all over the world and I think a bit of wanderlust kicked in. I'm a traveller – it's in my DNA and it's what I do – and I was looking for a new adventure."
"I've lived all over the world and I think a bit of wanderlust kicked in. I'm a traveller – it's in my DNA and it's what I do – and I was looking for a new adventure. I saw the job advertised and though it's an industry I know and understand, the job was in a destination I didn't, and that excited me".
The Jersey Amanda discovered was much changed from the island she briefly visited on a work trip more than 10 years ago: "It feels like a different Jersey". And Amanda's enthusiasm for her new home can barely be contained. Castles, beaches, architecture, honesty boxes – she seems to have fallen a little in love with it all.
Being new to the island, she's experienced it from a visitor's perspective. Will that inform her work, I ask.
"Absolutely, you've got to see things through the eyes of the customer. Visit Jersey's number one purpose is to market it the island to tourists", she says.
"The one thing that really struck me when coming here was just how much it's got for such a small island".
But who is she going to market Jersey to, and when?
Ripping up the rule book
Pre-Covid, destination marketers operated with a relatively high degree of certainty; planning was an annual process, securing budgets a formality, and traveller behaviour was understood. Not anymore. The rule book has been ripped up. 
"Typically we'd have two or three key planning periods a year within our industry. What we've had to do during Covid is much more short term – and it's not even monthly planning cycles, it could be weekly. We've got to keep up with what's happening and be much more agile".
"Being able to pivot quickly does develop our learning, and it does allow us to try new things that haven't been done previously, but it's not sustainable in the long term".
Destination marketers are now scrabbling to understand the pandemic's impact on travel. How have attitudes to travel changed? How has consumer behaviour changed? When will people want to travel again and where will they want to travel to?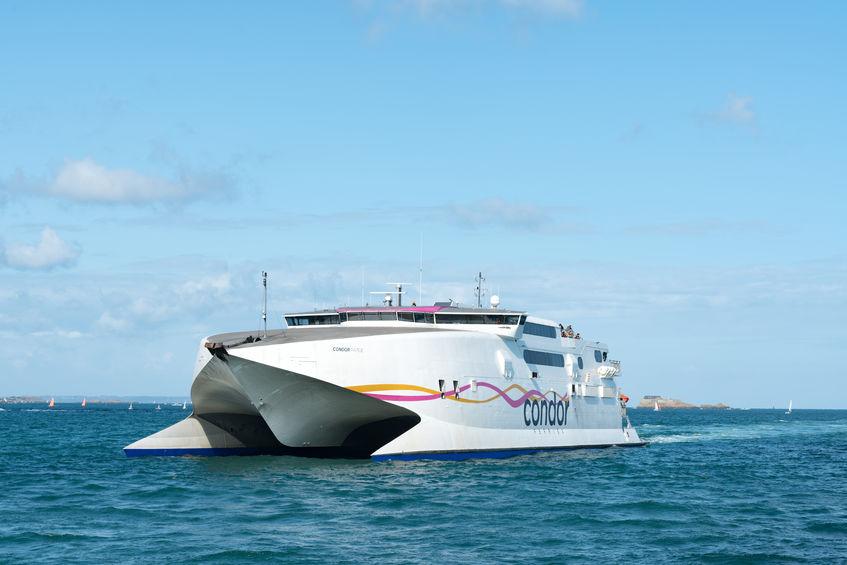 And in the midst of all this data collection, analysis and, let's face it, uncertainty, destination marketers have to be ready. Amanda has to ensure Jersey is prepared for the eventual resumption of travel – and one of her first priorities is connectivity. 
"We're focussing on our relationship with airlines and ferry companies to work together to keep Jersey connected to our core market, which is still the UK", she says.
"I think that market is going to grow, too, because Jersey can offer a really unique experience to a customer base with a lot of pent-up appetite for travel. When Jersey opened its borders up, this was reflected in the relatively strong pick-up".
Consumers now want something different
If the 'taxi driver barometer' is anything to go by, Amanda says, Jersey's appeal might now extend beyond its traditional customer base.
"At least three taxi drivers have said to me that they've picked up people who didn't have anywhere else to go on holiday – which doesn't sound great, initially – but when they got here they were blown away by just how beautiful it is and how much it has to offer".
"I think many consumers realised that perhaps they didn't need to visit some far-flung place to have a meaningful travel experience".
This presents a huge opportunity, she believes. What consumers are looking for now isn't what they were looking for 12 months ago. It's goodbye to city breaks and hello to the big outdoors and natural spaces, and that's something Jersey can offer in abundance. 
As for predictions about long term travel trends, Amanda does think there will be a more considered approach to travel and tourism as a result of the crisis, and she's keen for Jersey to be able to offer a sustainable tourism experience.
"For a lot of people, lockdown was an opportunity to stop, look around and appreciate what's around them. People talked about hearing birdsong and appreciating seasonal changes. That's not to say that they didn't go through a really, really, really tough time, but it did make many people re-evaluate," she explains.
"I think many consumers realised that perhaps they didn't need to visit some far-flung place to have a meaningful travel experience".
'We are going to have to punch above our weight'
The big problem right now, of course, is that people aren't having a travel experience of any kind, at all. What Visit Jersey has to do keep its consumer base engaged despite their inability to travel. This means putting Jersey on their radar, and keeping it there.
"That's really important". she says. "We've got to keep Jersey, as a brand and destination, at the front of people's minds. 
"When the travel industry returns to some form of normality it's going to be an incredibly competitive environment. We are going to have to punch above our weight. We've got to keep Jersey front of mind so when people are ready to book, we are on their list. It's going to be really hard work". 
In no way is Amanda naive about the task ahead, but she is optimistic. She believes in the product, Jersey, and she believes in the resilience of the travel industry and its ability to recover.
"We've got the best job in the world. Most people who work in the travel industry do it because they love it and they believe in what they do. We're a global community, a family, and we're pretty adept at dealing with challenges".