In the final part of this mini-series, we take a look at how you can continue to 'legally' execute transaction documents if you cannot get to a signing meeting, or your office is closed, or if you are quarantined.
If you missed the previous parts in this series, you can read part one here and part two here.  Our thanks to Joel Hernandez, Neil McCarroll and Paul Martin from Mourant for their support and work on this series.
The impact of Coronavirus (Covid-19) has sparked uncertainty with completing complex cross-border transactions. With containment measures, including quarantine and travel restrictions prevalent, Jersey and Guernsey companies have been taking some practical measures to overcome barriers during these disrupted times.
Appointment of Attorneys under a Power of Attorney
A particular issue is the availability of having one or more signatories available to sign transaction documents.  This can prove challenging due to travel restrictions, flight cancellations, limited access to technology or the unavailability of multiple signatories to attend to sign together.
You should consider at the early stages of a transaction whether appointing attorneys would be appropriate.  This can help ensure your attorneys are in the right place at the right time to execute the transaction documents for your transaction.
Depending upon the nature of the documents to be executed, any specific execution formalities and the company's Constitutional Documents, a power of attorney may not even be necessary – for instance, both Jersey and Guernsey companies can approve the use of 'authorised signatories' to sign transaction documents on behalf of the company, even if the signatory is not a director or officer of the company.
It is also important to identify early-on whether documents need to be notarised, so that an appropriate notary can be located.  Delays have been experienced on transactions because of the inability for signatories to meet face-to-face with notaries, or when notaries have been unable to access their offices where their notarial stamps are stored.  Some jurisdictions will permit e-notarisation or notarisation by way of video-conference, which may be beneficial under current circumstances.
Electronic Signatures
With containment measures being implemented globally, an unprecedented number of people are working remotely – often with limited access to print execution documents.  This poses a challenge to directors of companies who may be required to execute transaction documents or board resolutions in anticipation of closing a transaction.  Using electronic signatures to sign documents (whether transaction documents or board resolutions) can help overcome some of these difficulties.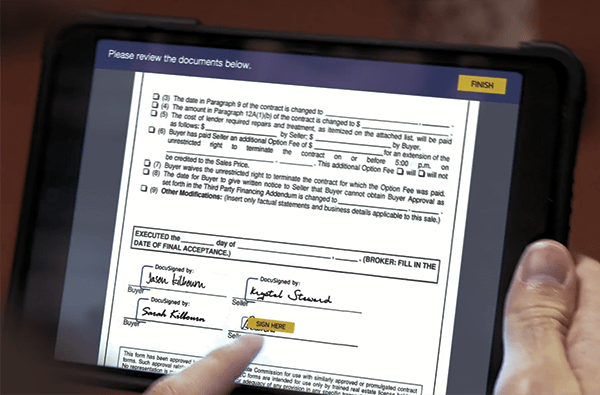 Electronic signing typically involves either affixing an electronic signature to a contract, which is then emailed to the other contracting parties, or the use of encrypted e-signature platforms such as DocuSign.
The Electronic Communications (Jersey) Law 2000 and the Electronic Transactions (Guernsey) Law, 2000 recognise electronic signatures as legally valid, binding and enforceable where the signatory signs the relevant document with an intent to authenticate it.  In Jersey, other rules apply if contracting with a States of Jersey entity.
Generally, agreements and written resolutions of directors or shareholders can all be executed and witnessed electronically (provided that the terms of the agreement and the Constitutional Documents do not prohibit it).  A witness should, however, be physically present (ie at the same computer terminal) with the signatory when the signatory signs the document and it is recommended that the form of attestation reflects this (eg by stating 'signed by [name of individual] in the physical presence of').  The witness must also sign the same counterpart of the document as the signatory.
Where a document requires the affixing of a common seal, an electronic seal of a Jersey and Guernsey company can be affixed if permitted by the governing law of the document and the Constitutional Documents.  However, in the case of Jersey or Guernsey law governed agreements it is not recommended that sealing is used as a method of execution unless the statute imposing the sealing requirement has been amended to permit electronic sealing.
It is recommended that the practice of an individual authorising someone else to affix the individual's electronic signature to a document should be avoided as it may, in certain circumstances, invalidate the execution (particularly if the signature must be witnessed).  Similarly, it is recommended that where a contract is being formed by exchange of emails (ie where the terms of the contract are set out in an email chain rather than in an agreement), the persons exchanging the emails personally type their name at the bottom of each email even where their name is inserted as part of a standard sign off.  Failure to do so might result in the contract not being binding.
Traditional 'wet-ink' signatures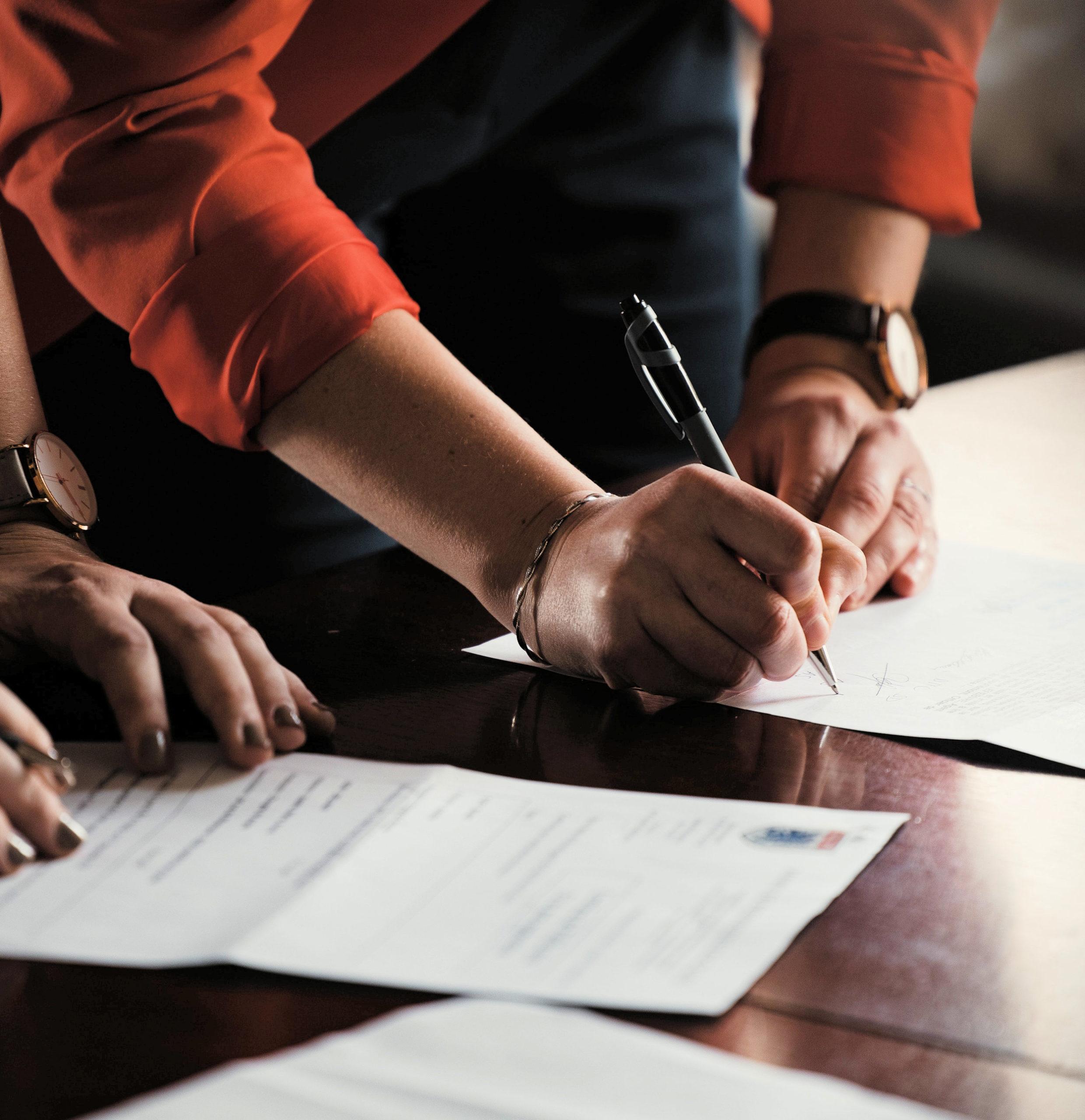 Early on in a transaction, it is recommended that you check if any documents require traditional wet-ink signatures.  These may still be required for a limited number of Jersey or Guernsey documents with special execution formalities e.g. wills and for contracts for the transfer of interest in real estate, certain powers of attorney, documents that need to be notarised (depending on the laws of the relevant jurisdiction) and any other agreement that is specifically required by law to be made under hand.
Tax and enforcement considerations and filing requirements may also mean that it is prudent or necessary to use wet-ink signatures and in certain cases, non-Jersey or Guernsey documents with banks and financiers may also still require wet-ink signatures. If that is the case, additional time should be factored in to ensure that signatories are able to receive and send back original documents.
Other factors might delay the closing of my transaction?
Due Diligence
Physical data-rooms and on-site inspections of records are still sometimes used for conducting due diligence in connection with a potential transaction or financing.  Corporate entities, investment funds and services providers (particularly corporate and fund administrators) should be alive to the difficulties of conducting physical due diligence, inspection or file hand-overs under current circumstances, and the impact this may have on the timing of a potential transaction.
It may now be more practical to upload documents into a virtual data-room to ensure access and to agree the delivery of physical documents post-transaction.
Original Documents
Where the closing of a transaction is subject to receipt of certain original conditions precedent (for example, original share certificates pursuant to a share security), parties need to be mindful of, and prepare for, potential delays caused by not being able to access couriers in a timely fashion or not having counterparties in their offices to receive documents.
---
Out of adversity comes opportunity
Covid-19 has created an unprecedented set of challenges globally, but by taking some simple practical measures, businesses with Jersey and Guernsey companies can mitigate the impact on their transactions.
This crisis presents opportunities for legislators and businesses to embrace technology to improve business continuity – perhaps by better enabling remote working and creating further efficiencies in transactions (eg even greater use of electronic data rooms and efficient e-signing platforms).
Indeed, some of the measures increasingly being adopted by the business community may catalyse the evolution of best working practices for the future.
---
Our thanks to Joel Hernandez, Partner, Neil McCarroll, Partner (Finance and Corporation, Jersey) and Paul Martin, Partner (Finance and Corporation, Jersey) from Mourant for their support and work on this series.