A short film highlighting the experiences of a group of Highlands students will be aired at a special screening at the Highlands College theatre on Wednesday evening.
Created by lecturers Simon MacDonald and Paul Bisson with support from ArtHouse Jersey, the twelve minute film 'Come to Where We're From' focuses on the College's Life Skills course, which offers a range of opportunities and life experiences to teenagers with a learning disability, autism, or those who need extra support.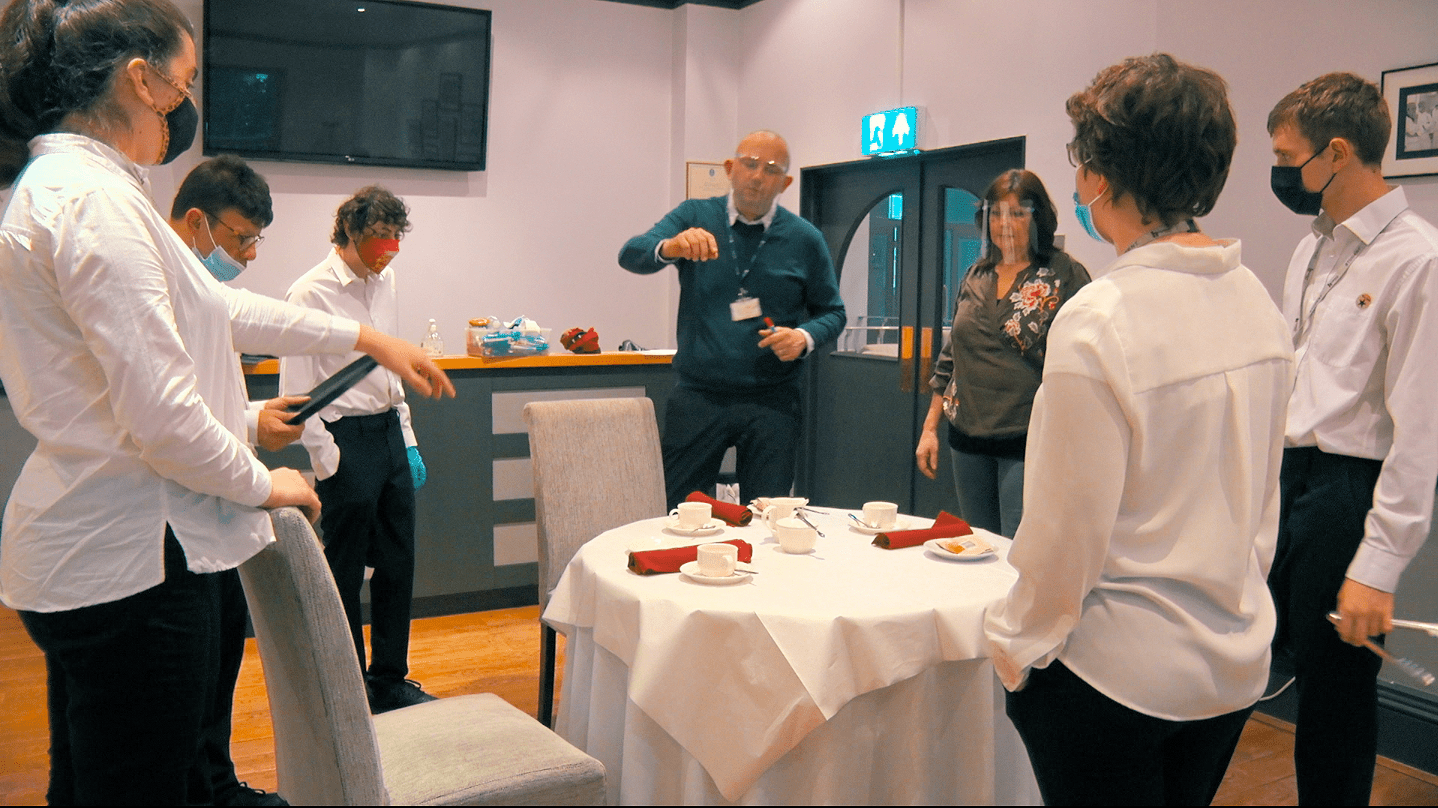 Simon MacDonald said: "I've worked with the students and staff on this course for a few years and I really wanted to find a way in which the college could shout about what a fantastic programme it is – and what amazing young people the Life Skills students are.
"I spoke with Natasha Dettman at ArtHouse Jersey about the idea of a film documenting an academic year in the life of the students and she was quick to encourage and support the making of it – we couldn't have made this film without the funding, so I'm massively grateful to her and ArtHouse Jersey for helping to realise the vision."
The film's producer, Paul Bisson, said that the twelve minute piece, which was shot at various locations around the island and includes commentary and captured footage from the students themselves, is a colourful celebration of their achievements.

Highlands College Principal, Jo Terry-Marchant, said: "I am so delighted about this event which will throw a light on our wonderful Life Skills students and staff. We are incredibly proud of them and their achievements. This film project is a fantastic way to celebrate the end of what has been a very challenging year – what a joy!"
Alongside staff and students, those invited to the screening on Thursday include Director of Education Sean O'Regan, Assistant Children's and Education Minister Scott Wickenden and Children's Commissioner Deborah McMillan.
Following Wednesday's screening the film will be made available for public viewing on social media, including Highlands College Facebook feed and the ArtHouse Jersey Presents platform from Thursday 17th June at 8am.