Guernsey's new immigration policy, post the Brexit transition period and the end of free movement, will ensure businesses are able to continue accessing the important EU workforce for vital sectors such as hospitality and care homes.
The Committee for Home Affairs has decided to utilise its ability to vary some elements of the island's immigration work permit policy from the UK's. The UK has recently announced details of its new points-based system, which will not be replicated in Guernsey.
The Committee will combine the process of applying for an immigration work permit with the Population Management employment permit before applicants are granted permission to enter and work.  Alderney, Sark and Herm are not currently covered under the Population Management regime and will be subject to a separate immigration work permit application process.
For clarity, from next year EU/EEA nationals who enter the Bailiwick will be required to apply for an entry clearance visa via the UK online system. This will be in addition to their employment permit application. These applications must be made before an individual arrives in the island, which also allows for necessary security checks to be carried out.
The entry clearance visa is a requirement of the Immigration Act, 1971, as extended to the Bailiwick and is applicable across the UK and all Crown Dependencies. British and Irish citizens and those EU/EEA nationals who have registered on the EU Settlement Scheme are exempt from this requirement.
From 1st January, all new EU/EEA arrivals are required to undertake the same process that non-EU/EEA nationals currently do – apply for an immigration work permit, as well as Population Management employment permit and an entry clearance visa.  It is recognised that this would present an additional process for new EU/EEA arrivals who have previously enjoyed free movement and as such the Committee for Home Affairs has agreed to combine the immigration work permit and the Population Management employment permit. This will result in a joint immigration/Population Management work permit being issued with a single fee for those seeking to work in Guernsey. This simplified procedure will not be available for non-EU/EEA nationals and the current process will remain unchanged for them.
This deviation from the UK points based immigration system will enable the States of Guernsey to allow employment for EU/EEA nationals in job roles where workforce shortages exist, such as hospitality.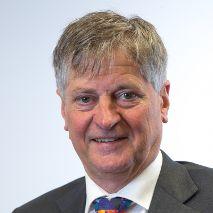 Deputy Rob Prow, President of the Committee for Home Affairs, said: "Our Committee's decision to exercise our ability to not fully follow the UK's immigration work permit policy, which was made following discussions with both the Policy & Resources Committee and the Committee for Economic Development, is a move that we consider essential to secure the best possible support for businesses and critical services in the island. Our Committee wants to ensure that businesses continue to be able to access new staff from the EU into the future.
"We have worked quickly since becoming aware just a couple of months ago that the UK was intending to introduce entry clearance visas for EU/EEA nationals.
"We know how much businesses in key sectors such as hospitality and care homes rely on staff from EU Member States. All EU/EEA nationals currently living in the island are able to register for our EU Settlement Scheme to secure their ability to remain after the transition phase with equal rights to live and work as a British citizen. I would urge any who have not yet enrolled to do so."
The Bailiwick of Guernsey forms part of the Common Travel Area (CTA) which contains the UK, Republic of Ireland and the Crown Dependencies.  It is this alliance that means arriving passengers do not need to pass through routine immigration control into Guernsey or other areas within the CTA. It was a strategic priority for the States of Guernsey to maintain CTA membership post-Brexit.
The immigration laws covering the Bailiwick of Guernsey run parallel with those of the UK and other Crown Dependencies to ensure a consistent approach throughout the CTA. The UK's updated legislation in relation to the future treatment of EU / EEA nationals is being mirrored locally, with draft regulations set to be finalised and implemented within the next few weeks.
The UK will require all EU/EEA nationals seeking to work in the UK to apply to its points based system. While it is trialling an exemption route for agricultural workers, whom are not required to attain a set amount of points, this has not been extended to other sectors that are of particular importance to the Bailiwick.
It is accepted that each jurisdiction has different needs and Guernsey's approach to EU/EEA nationals looking to work in the Bailiwick can be different from other CTA members. Work permits are valid only in the jurisdiction in which they are issued.
Deputy Prow added: "It is recognised that we have our own economic needs. A key part of our policy is that EU/EEA workers coming in on Short-Term Employment Permits, which are for a year and can be extended where workforce shortages persist, will not accrue settlement rights. This is vital to maintain alignment across the CTA.
"It's important to remember that our work permit policy, via our Population Management regime, is already different to the UK's. We are amending that policy, combining it with the need for applicants to also secure a UK visa for entry to make the process as joined up as possible, and ensuring we can cater for the skills shortages we have in the island that EU/EEA nationals fill."
While the UK will levy fees on applications for the entry clearance visa, which the Bailiwick has no control over, the Committee has decided against adding cost recovery charges for the work carried out by the immigration team locally. There will, however, continue to be charges for work permit applications under the Population Management fee structure.
Where other Bailiwick islands are not currently covered under the Population Management process and fees an immigration work permit application fee will apply.
Plans are in place for significant engagement with employers. This will include a direct communication to all known employers of EU nationals being invited to a series of workshops to explain the applications process, and the States of Guernsey immigration pages on gov.gg are currently being updated following the Committee's decision this week.