A hundred years on from the first insulin injection for diabetes and Guernsey's diabetes service is looking to the future, with UK-leading investment in new technology to make it easier and safer for people with diabetes to manage their condition.
It was in January 1922 that in Canada 14-year-old Leonard Thompson, who was dying from type 1 diabetes, became the first person in the world to receive an injection of insulin. Within 24 hours his dangerously high blood glucose levels dropped to near-normal.
Dr Kate Allen, consultant diabetologist at the Medical Specialist Group, says: "It's a significant anniversary to celebrate, and we are excited to see what the future will bring for people with diabetes.
"'We've seen huge improvements in technology since I first trained in diabetes 20 years ago – it's like chalk and cheese. We are blessed in Guernsey with patients who are very engaged in their own health and, as part of that, are very interested in the latest technology.
"I've looked at our figures recently and more than 85% of islanders with type 1 diabetes are using a Freestyle Libre glucose monitor versus just 60% in England, and around 25% of islanders with type 1 diabetes are on insulin pumps versus 15% in England."
The glucose monitor measures real-time glucose levels and monitors trends through a discreet sensor on the upper arm, replacing the need to prick your finger. An insulin pump is a small electronic device that releases insulin as it is needed throughout the day and night.
Dr Allen continues, "Diabetes can be such a difficult illness to live with and our challenge in the Bailiwick is to make sure the latest technology and the right help and support continue to be available for local people with diabetes so that they can live a full life with the condition and avoid complications later in life."
Sally Lesbirel (pictured), chair of Diabetes Guernsey, who is 43, has been living with type 1 diabetes for just over 20 years. Her mother, Jan Jones, 69, who lives in Alderney, was diagnosed almost 50 years ago.
Sally has worn an insulin pump for nine years and was one of the first in the island to have one and says: "Before the insulin pump I had lots of problems with my blood sugars shooting up and down but since I've had the pump I've never looked back.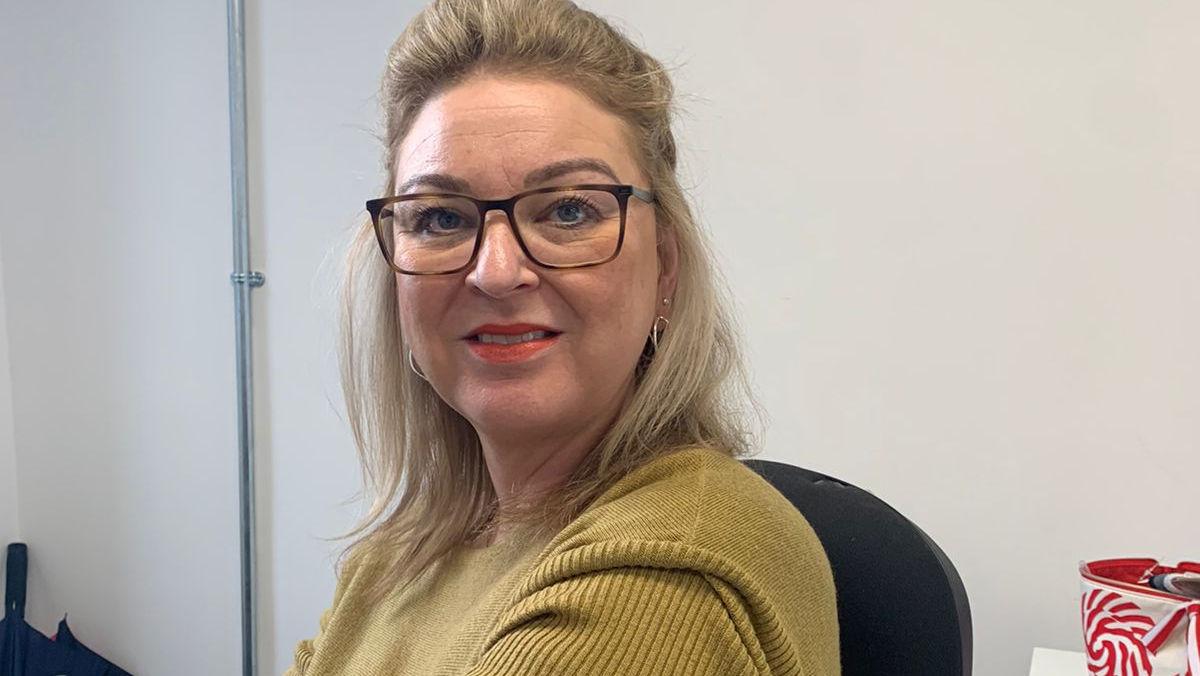 "I work full-time in recruitment, and I find that the pump in combination with my glucose monitor makes life so much easier and is so much better for my diabetes control.
"My mother has seen huge improvements since she was first diagnosed. Originally, she had to use insulin that was from cattle and pigs and I can remember as a child how difficult it was for her. Before the development of disposable syringes, she would have to sterilise her syringe and would often experience erratic blood sugar levels.
"We are really grateful for the access we have in Guernsey to the best technology and to quality treatment and support from everyone in the diabetic team. If I ever have a problem I just call the diabetic nurses and they get right back to me."