The Insurance Corporation Conservation Awards 2022 'Best Conservation Project winner' in Guernsey, has been named as Jamblin Flower Farm promoting 'Sustainable flowers, starting conversations'.
The Conservation Awards were introduced in 1990 to recognise local projects undertaking important environmental work and nature conservation across the islands and Jamblin Flower Farm, a small scale flower farmer florist, was recognized for sustainable growing and a deep seated respect for the natural world.
Dee and Jacques Sangan (shown in the main picture), who pride themselves on growing without the use of any pesticides, herbicides, or chemical fertilisers explain: "Cut flowers are all about bringing the beauty of nature into your home, so why are the majority grown at nature's expense? We are thrilled to win this year's Conservation Awards and hope our success will continue to spread the good news about seasonal, sustainable flowers, grown alongside nature and not to its detriment".
Michelle Steele, HR & PR Executive for Insurance Corporation and Chairperson of the Judging panel said: "The negative impact on the wider natural environment from pesticides is well known, so it is wonderful to highlight Jamblin Flower Farm's partnership with nature, promoting beautiful and sustainable blooms".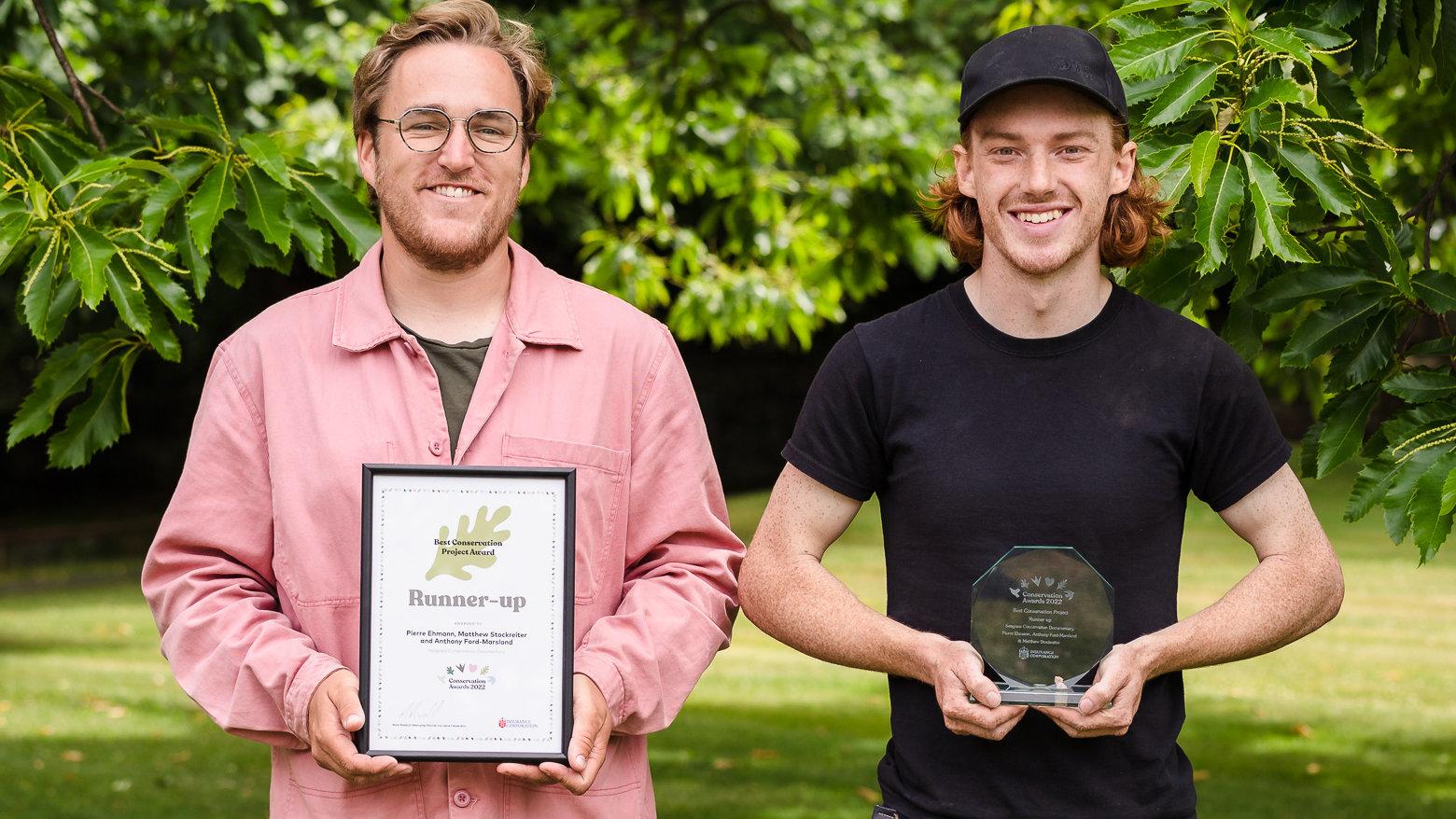 This year's Runner-up Prize was awarded to Pierre Ehmann, Anthony Ford-Marsland and Matthew Stockreiter, for their Seagrass Conservation Documentary. Seagrass has gained a lot of public attention in recent years due to its remarkable properties and with the Bailiwick having so many seagrass beds, their film dives underwater into the meadows.
The Best Youth Group/School Class was awarded to Elizabeth College Eco Club's Fresh Veg Initiative, who are growing vegetables to supply to the school refectory and local community, whilst Guernsey Conservation Volunteers were highly commended for their 'Restoration of Coastal Habitats through the removal of Sour Fig'.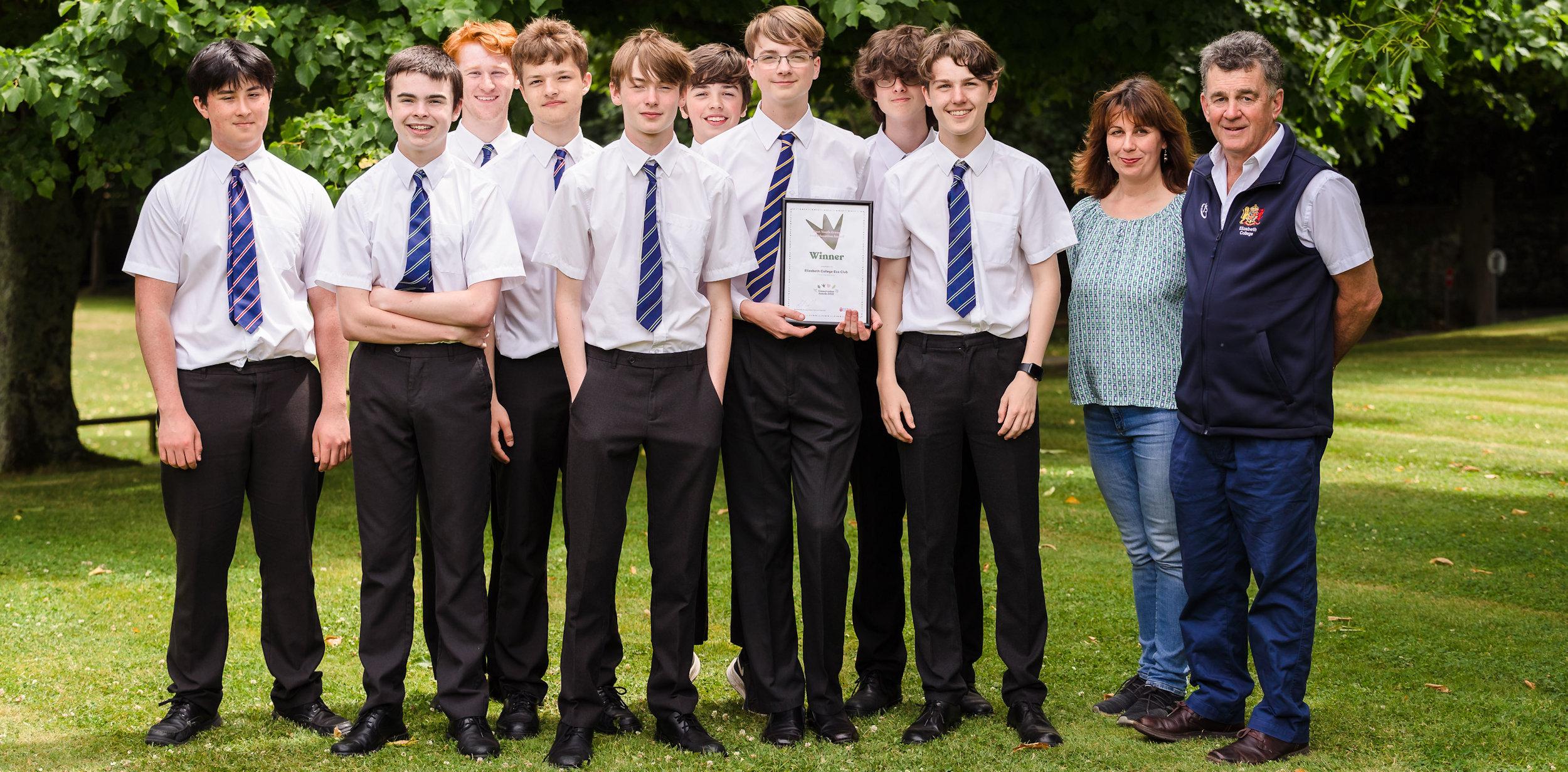 Islanders were also invited to vote for their favourite entry through an online poll, to win The Peter Walpole People's Choice Award. The Award was created in honour of the founder of Insurance Corporation and Michelle said 'we were once again delighted by the number of votes received and interest from the public and I am delighted to say that this year's winner was Zuzanna Soltysiak for her study of Spatio-temporal distribution of bottlenose dolphins in Guernsey'.
The project will use historic records of dolphin sightings logged to the Guernsey Biological Records Centre and Dolfin ID project to map a spatial and temporal distribution of bottlenose dolphins in Guernsey waters. Surveys will also be carried out over the summer of 2022 to collect more in depth sighting data through a series of boat and shore-based surveys, gathering photo identification of groups and individuals, to gain insight into pod dynamics.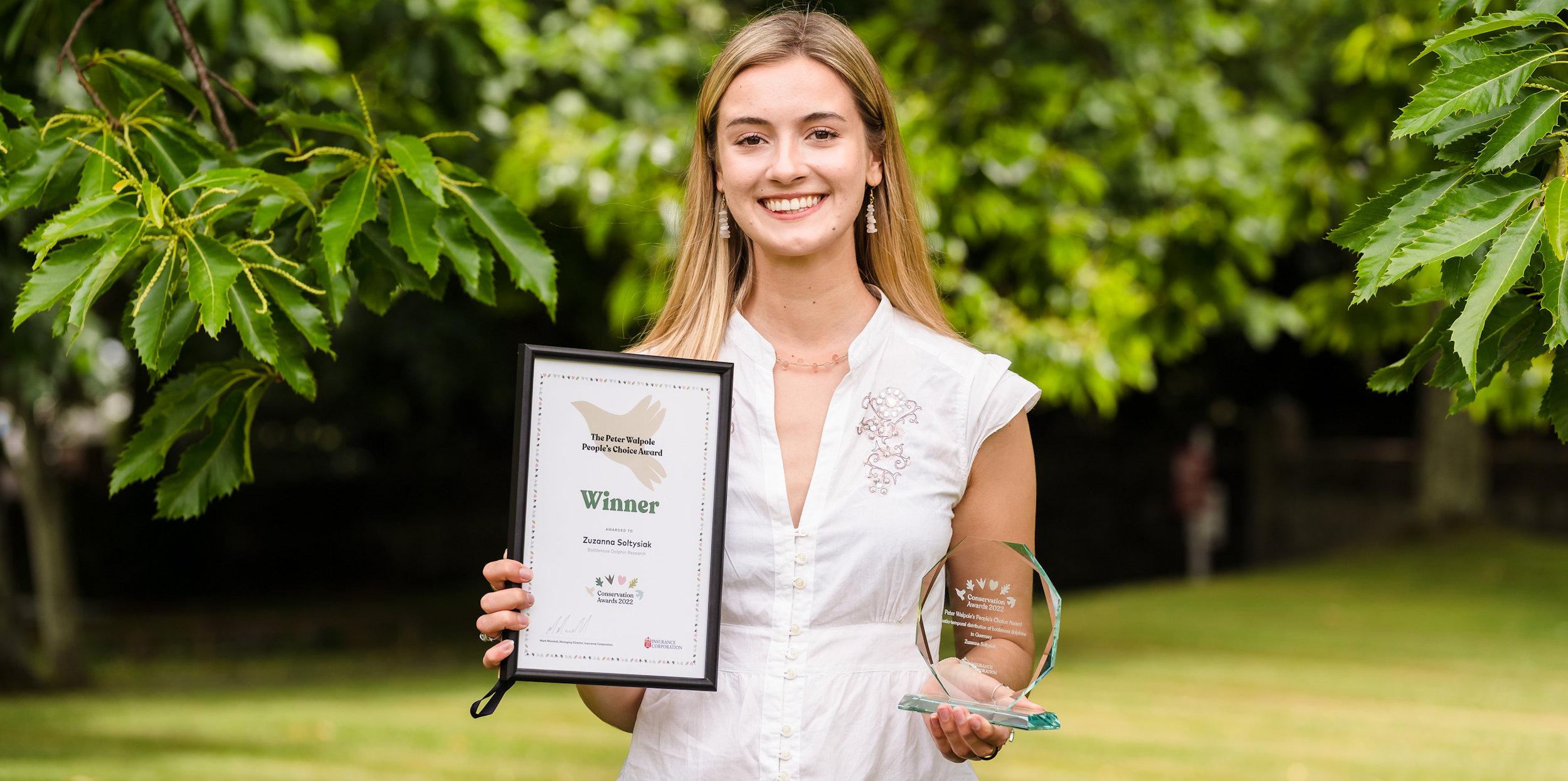 Michelle summarised 'our awards have been running for over three decades and we continue to be delighted by the diverse and exciting range of entries we receive. There are so many islanders committed to protecting and enhancing the natural environment within the Bailiwick and this has to be a wonderful thing for our community and the future of the Bailiwick – our congratulations go to them all'.