Guernsey's Battle of Britain Air Display is scheduled to take place on Thursday 9th September 2021, with confirmation that the Red Arrows and a Lancaster and two Spitfires from the Battle of Britain Memorial Flight will be part of the display.
With the hope that there will be no border restrictions in September, plans are being made for the crews to fly in and stay overnight to allow the popular Meet the Pilots event to take place on Wednesday 8th September, which will be sponsored by Ravenscroft.
Barry Neal, Flying Display Director, explained to Channel Eye: "The opportunity to host crews overnight again will enable us to say thank you personally to some of those who bent over backwards to enable the display to take place in 2020. Also, with 201 (Guernsey's Own) Squadron reforming this year we hope that there will be some squadron participation in the display."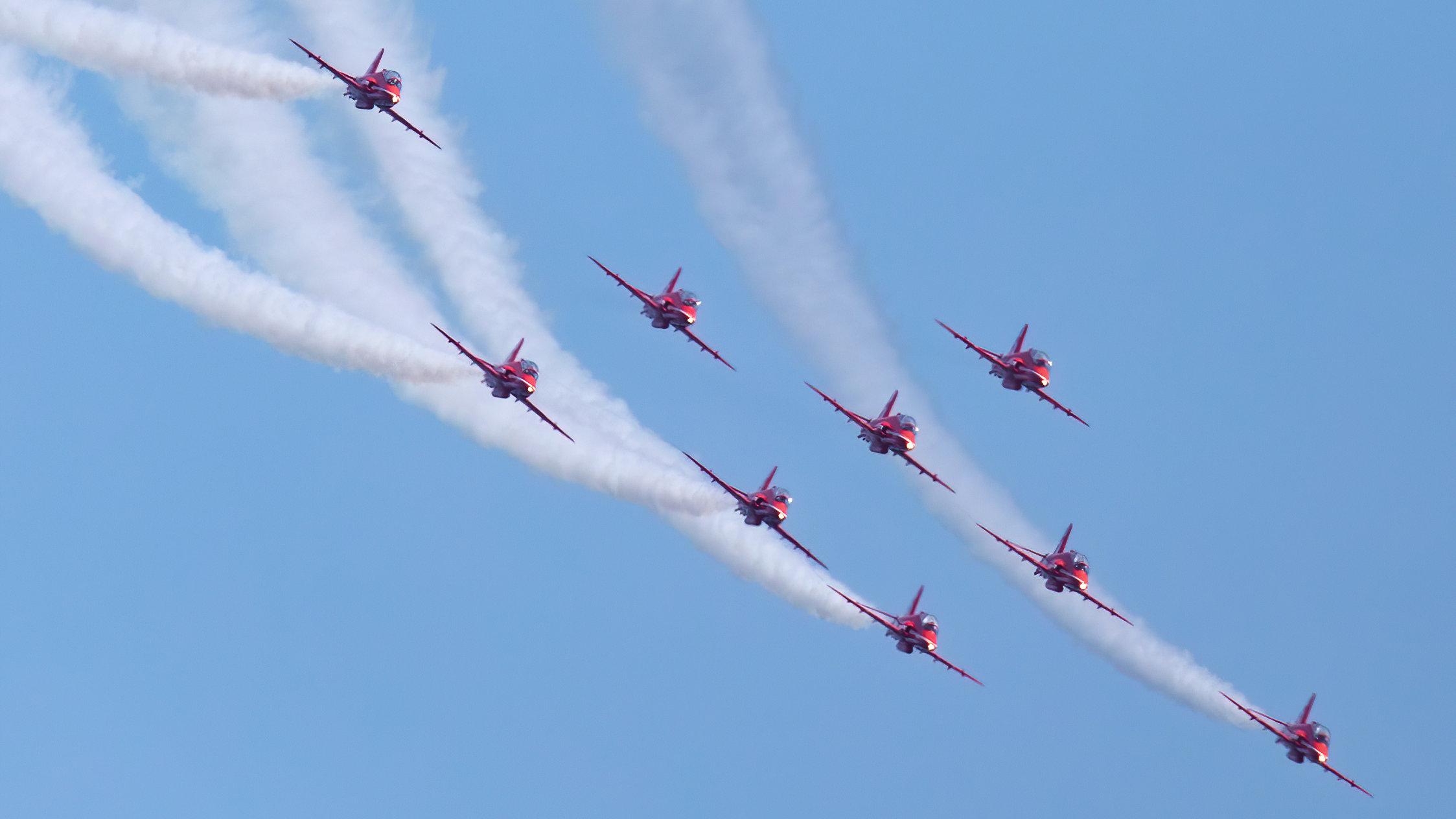 The opportunity to Meet the Pilots was certainly missed last year, as it gives local plane enthusiasts of all ages the chance to get up close to the crew and aircraft.
Following the release of the UK's roadmap out of lockdown, the European Airshow Council, the Civil Aviation Authority and the British Air Display Association have all met and the consensus within the industry is positive.
With none of the usual displays taking place in 2020, some have moved their events to the later summer months in 2021 to hopefully ensure they can be held.  Training is still going ahead, with the military display teams following their usual programmes to ensure that they're on track to take their display accreditation for this year's season in May. The private air display teams are understandably raring to go and are looking forward to taking to the skies this summer.
Harry Dick Cleland, Guernsey Air Display Foundation, says: "We're really looking forward to being able to host the Battle of Britain Air Display again this year. Many of the pilots have said that this is one of their favourite displays in the calendar due to our beautiful islands, so it'll be great to welcome them back.
"As always, there are plenty of opportunities for businesses to get involved and support this community event through sponsorship. There are three levels of Consortium membership, ranging from £2,000 to £3,000, and businesses can also become a Corporate Friend for £675."
Harry concludes: "The display is funded almost entirely from business and local support, so this sponsorship is vital to us being able to host the event. We hope that the Guernsey Together spirit is still strong and people will support this fantastic, much-loved community event."
Organisers are also asking islanders to become a Friend of the Air Display for £15. All Friends will get a Guernsey Battle of Britain Air Display 2021 pin badge, their name listed on the 'Friends of' page in the official programme and a chance to win one of three pairs of VIP tickets to watch the display from Castle Cornet, which will include lunch and refreshments.
For more information about the Guernsey Battle of Britain Air Display and the sponsorship opportunities please visit the website.