La Société Guernesiase Bat Section is now able to monitor and help preserve the local populations of these flying mammals following a donation from Guernsey Electricity's Power to the People Fund.
The company has provided funding for the purchase of child friendly bat detectors and other monitoring equipment that will be used on their public bat walks. The donation has also purchased bat boxes that are being installed in important areas across the Island for protecting bat populations. The Bat Section was a recipient in the latest round of the local company's popular, environmentally focused community fund.
Charles Hurford, Secretary of La Société's Bat section, was very pleased with the new arrivals. "Bats are important local residents on the Island, so it is vital that we raise awareness locally of what fabulous creatures they are as neighbours. This is more relevant now than before as some of the species are becoming endangered.
"The financial award from Guernsey Electricity means we have been able to purchase equipment for monitoring the local bat populations, installing bat boxes on public land and can host our regular walks and talks for more Islanders, so it is very much appreciated."
The Bat Section was established in March 2016 and helps to rehabilitate injured bats, carry out roost surveys to identify the various species and record any changes in populations. The donation has been used to buy 11 detectors, two mirrors and eight bat boxes, of which four are already installed in Sausmarez Park, with others to follow around the Island.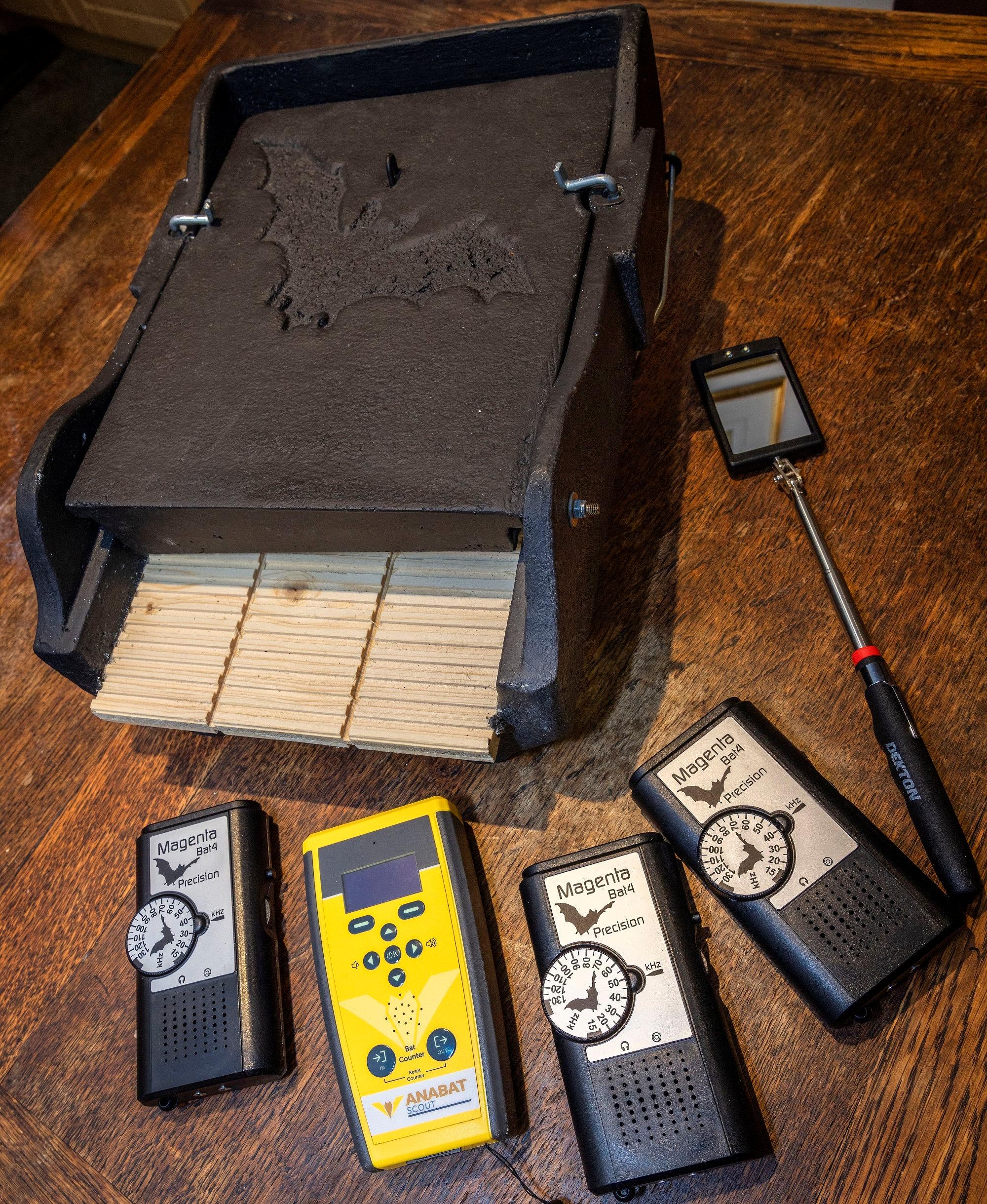 Sally-Ann David, Guernsey Electricity's Chief Operating Officer, said: "We are delighted to be able help Charles for the work he and his team of volunteers put in locally and hope the equipment will be useful for the Bat Section and for the many Islanders who join in the walks that are organised at different times of the year."
Power to the People, which was launched in 2020, donates £12,000 per year to projects that are aligned to the company's Environmental Sustainability Strategy and contribute towards the United Nation's Sustainable Development Goals. Financial awards are made to individuals, charities and local organisations who, through their work, benefit both the Island community and environment.
Applications for the next Power to the People Fund are open now.
---
The main picture shows (left to right) Andrew Lee, Charles Hurford and Elaine Mahy of the Bat Project, Sally Ann David from Guernsey Electricity, Andy Smith and Sally Pedlar from the charity.