The Guernsey Padel team put on a strong performance over the weekend to lift the inaugural Corcuera Cup sponsored by Rocq Capital. The Sarnians overcame Jersey comprehensively with a final score of 35 points to 16.
51 matches were contested over the weekend in Men's, Ladies', Men's Vets and Mixed doubles with Guernsey taking home the team trophies in all categories, in addition to the overall Corcuera Cup.
Three of Guernsey's pairings were undefeated over the weekend, with Patrick Ogier and Nico Robinson beating all four pairs in the Men's Open. Pierre Blampied and Ian Robinson and the Radford brothers, Richard and Phil, mirrored this feat in the Men's Vets event.
The final totals saw the Men's team win 10-6, The Ladies' team 11-5 and the Mens' Vets 13-3.
Three mixed doubles matches were also contested which Guernsey won 2-1 and the overall Corcuera Cup was never in doubt for the greens.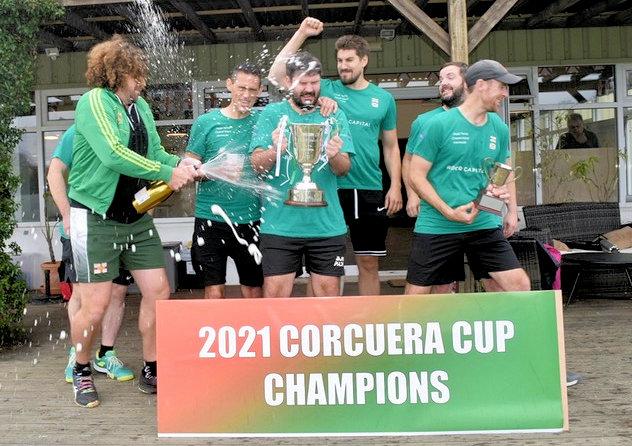 Padel has been growing rapidly on the island with more and more players taking up the sport and the quality of play and depth of talent has improved greatly in the past 18 months. Guernsey's superior facilities of 3 floodlit, indoor courts allowing year round play, was probably one of the key factors in the home island's success, however with plans for more covered courts in Jersey, it is expected that the event will become much closer in the years to come.
The two day tie was well supported with many spectators enjoying the October sunshine and the social and inclusive nature of padel as a sport was on display throughout with excellent camaraderie and spirit between the teams both on and off the courts.
Guernsey team captain Omar Pitarch said "I am so proud of our team. Everyone has trained hard for the event and see them convert that effort in such a decisive way is really positive for us going forward. The overall standard of play has been really good, and it has definitely helped us to have a great facility here, but we are aware that it will get tighter and tighter over the years, and we are already looking forward to travelling to Jersey next year."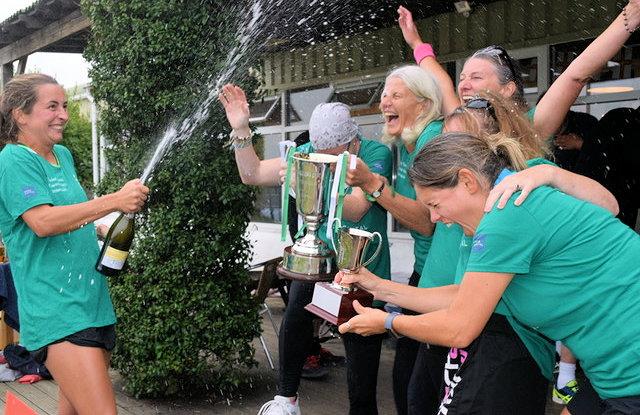 Scott Clayton, captain of the Jersey team is already looking ahead to creating a combined Channel Island team which can represent the islands at UK competitions and events. "Guernsey are a bit more developed than us at the moment with the facilities and playing a bit more, but I think it would be really exciting if we could, like we do in tennis, join forces in the future and have a Channel Islands team."
Stuart Perfitt, Managing Director of Rocq Capital said "The quality of the matches and commitment of both teams were fitting of this inaugural event. The magnificent Corcera Cup, presented by Rocq Capital, is set to battled over annually for many years.
"The growth of the sport globally has been reflected locally in both islands and facilities and playing standards are improving all the time. Well done to Guernsey for overall victory but Jersey will only get stronger and will be certain to look to make amends next year."