This year's Guernsey Literary Festival has been hailed as 'another triumph' by its honorary chairman Terry Waite CBE.
Speaking after the festival, Mr Waite said: "Once again the Guernsey Literary Festival has attracted record audiences to its many events. Several authors have taken part in the educational programme in schools and the children's writing competition attracted over 800 entries. It's been another triumph for the Festival organisers."
More than 65 events, most featuring writers and speakers from the UK, were organised over two weeks to celebrate the joy of books, writing and big ideas and, including the education, community and outreach programmes, more than 7,000 people attended.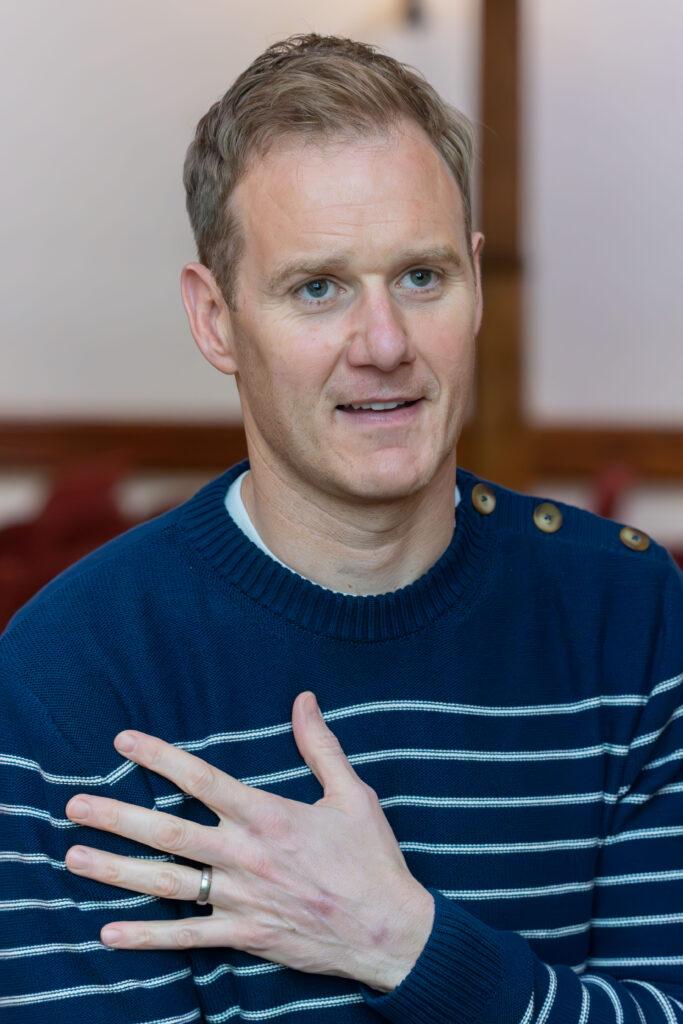 Festival Director Claire Allen said: "It's been an amazing two weeks. There's been such a buzz this year. The Festival gives people in Guernsey the chance to listen to and meet their favourite writers – and maybe to be inspired by writers they've not known before.
"We've had many sell-out events, including David Dimbleby and Dan Walker at St James. In a recent edition of National Geographic Magazine, the Guernsey Literary Festival was listed in the top five spring book festivals in the UK, coming second just behind the Hay Festival, and comments from those who attended and the visiting writers have been brilliant.
"All this is good for Guernsey."
She paid tribute to the work of those involved in planning and organising the Festival, all volunteers, and all those who helped as stewards and drivers to get the writers and speakers to and from their events. She also paid tribute to the many sponsors and partners, without whom the Festival would not be able to exist.
The Guernsey Literary Festival also organised the Guernsey International Poetry Competition, which had 1600 entries from all over the world – the winner, from Chicago, flew in for the presentation during the Festival – and there was a record entry of more than 800 in the WriteStuff writing competition for Bailiwick pupils. All four of the UK judges came to the island to take part in the Festival and the WriteStuff presentation.
The Festival also organised 17 events in local schools with visiting authors, including the children's laureate Joseph Coelho, as well as a community and outreach programme with events taking place in the prison, care homes and St Peter's Church.
"Now we take a short break to look at what worked well and what could be improved before we start planning next year," says Claire, "but we're delighted by how this year's Festival has gone."
David Dimbleby, journalist, and broadcaster and a speaker at the Festival said: "I really enjoyed my visit to the Literary Festival. All the arrangements were impeccable and best of all the audience was lively and interesting – so much so that we overran our time and could have gone on for longer. Oh, and I signed more books here than at any of the other festivals I have been to, which can't be bad."
Dan Walker, journalist, newsreader and television presenter added: "My mind was slightly blown last night when I came on stage and there were 400 people at
the Guernsey Literary Festival event. Thanks for inviting me, thanks for coming (and hanging around afterwards) and thanks to Hannah MacInnes for hosting."