During lockdown Guernsey Employment Trust (GET) celebrated their 5th Anniversary.  Plans for a party were unfortunately cancelled and instead the charity reflected on their successes and challenges with helping disabled people and those with health conditions to find and maintain employment.
What do GET do? The Guernsey Employment Trust supports a group of diverse individuals who may have mental health issues, autism, learning difficulties, sensory impairments, physical disabilities or other health conditions. Each person is different, what they have in common is that they struggle to find or maintain work within a system that has been designed for non-disabled people.
GET's services are more in demand than they have ever been and although many employers are inclusive, the employment rate for disabled people and those with health conditions remains significantly lower than nondisabled people.
Meet Simon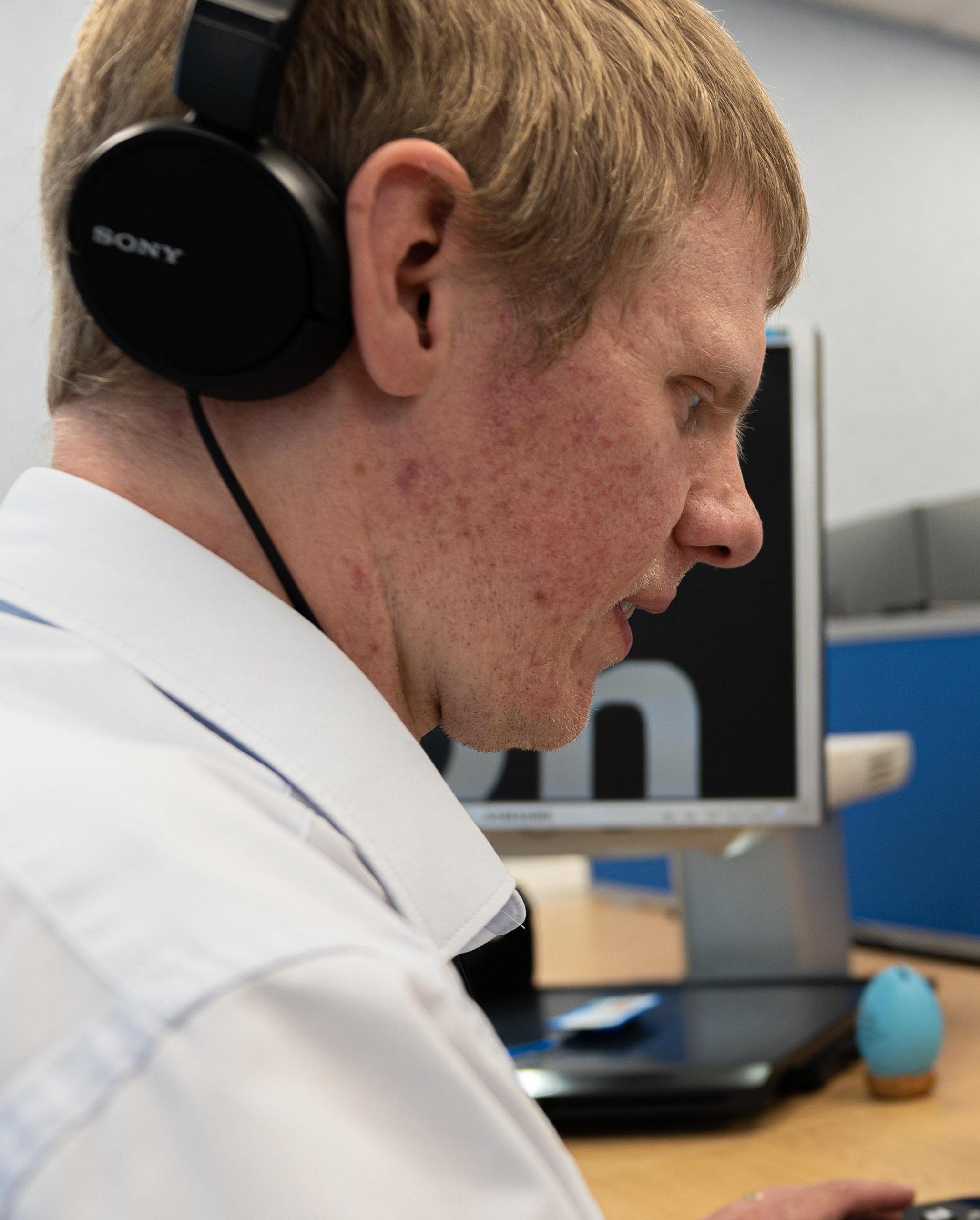 Simon is registered blind and had been out of employment for some time before seeking GET's support. Simon
explained his biggest barrier was that employers simply didn't understand how his specialist software could work alongside their internal systems.
GET helped Simon secure a role as Trainee Employment Benefits Administrator at BWCI. Simon's support worker attended work with him daily for a couple of weeks to help him get to know his environment, learn new systems and explore how his software interacted with them. She also spent time with Simon's colleagues helping them understand how they could best support Simon moving forwards.
Since joining BWCI, Simon has received a promotion and has been provided a guide dog, Cyril, who attends work with Simon every day and even has his own desk space!