Plans by Jersey project GROW to become the island's most inclusive community horticultural project received welcome support following a £40,000 sponsorship package from Lloyds Bank International.
This new sponsorship will fund the purchase of much needed machinery and allow Grow Jersey to expand its services.
GROW Jersey is formed within the non-profit organisation Thrive Jersey, and is a collaboration between Thrive, the Parish of St Helier, and The Good Jersey Life. It supports those islanders experiencing food poverty by growing an array of fruit and vegetables. In addition, it also provides education and awareness on issues such as the climate emergency, biodiversity loss, sustainable transport, and responsible soil management.
The award-winning project has already achieved some key objectives in education with local school-aged children, community engagement with groups such as Acorn and the Mencap Pond Project, planting over 100 fruit and nut trees and 220 fruit bushes, establishing raised planting beds, beehives and a vegetable garden. This has helped form a strong community of likeminded individuals who join in with regular activities to enhance the area, for instance 'Wednesday Watering Gang' and a gardening club which is inclusive to all Islanders.
The £40,000 funding will enable the project to acquire an electric vehicle which will allow access for those who would find it difficult to manoeuvre around the field easily, and transport large quantities of compost or mulch around the large site. The funding will also support a dedicated focus on developing this community project further and ensuring that there is an opportunity for the initiative to expand its reach in the next 12 months. The funding from Lloyds Bank International is another example of the Bank's support in the community, which has been a key focus in investing in local charities and projects.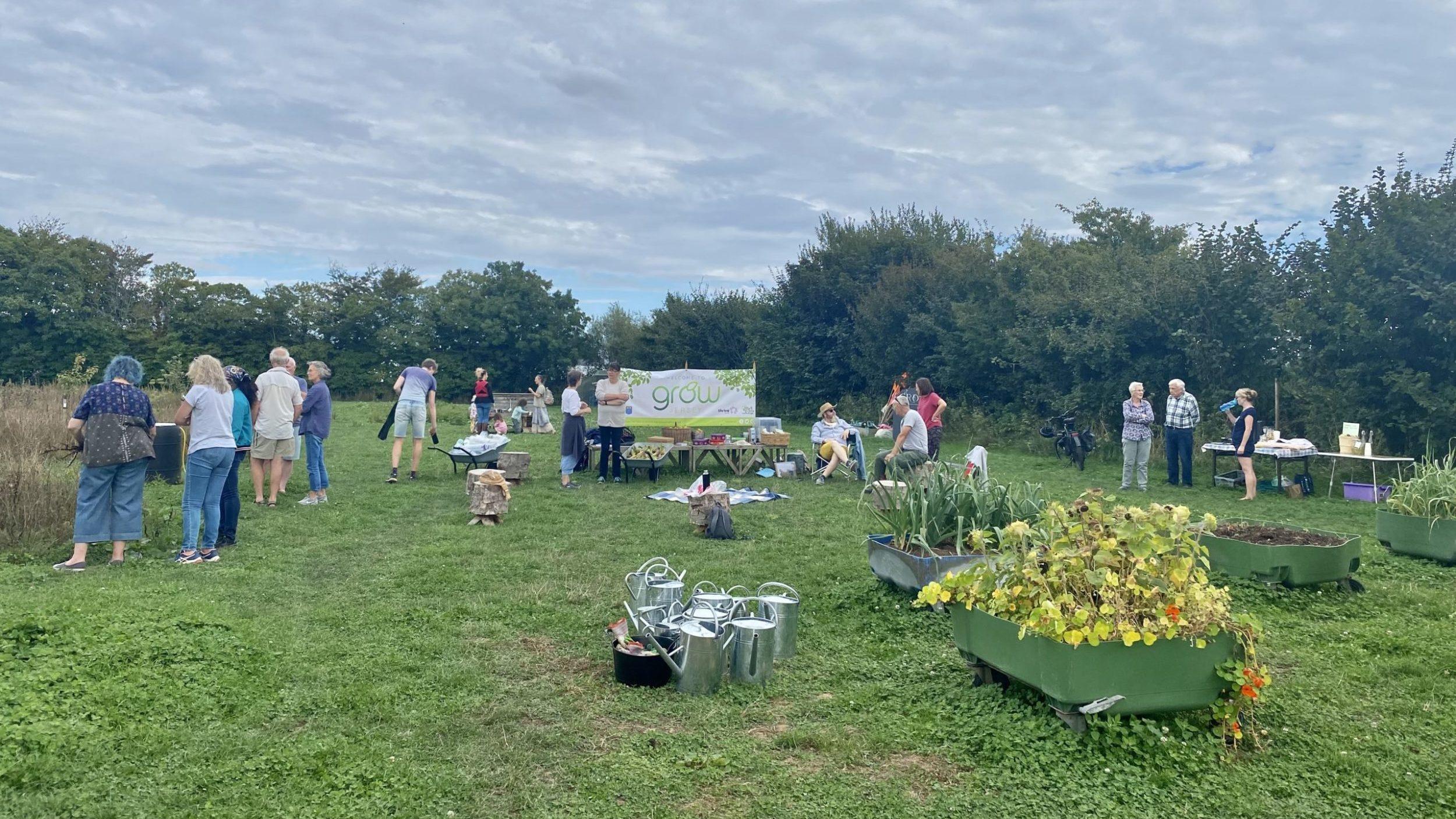 Andrew Le Seelleur (Thrive Jersey), co-founder of GROW said: "This initiative has already enjoyed  significant success in a short period of time, reflecting the innovative thinking of a core team and as a result of some incredibly hard work by an amazing team. The initiative dovetails perfectly with Thrive Jersey's vision of identifying and nurturing a wide array of integrated community-based projects which share a common vision of improving lives within our community. We can only achieve our vision through effective partnerships and we are thrilled that Lloyds Bank have chosen to support GROW in this manner.
Sheena Brockie (The Good Jersey Life), co-founder of GROW said: "We are delighted that the team at Lloyds Bank believe whole-heartedly in the Grow vision and the vast array of opportunities the site will provide over time. The project has sustainability at its core, growing food for the community using regenerative land management practices, improving soil and wildlife biodiversity whilst providing that all-important nature connection, a green lifeline to many people while combatting loneliness and isolation, especially post Covid. None of which would be achievable but for the commitment and enthusiasm from the core management team."
Alasdair Gardner, Islands Chief Executive Officer at Lloyds Bank, said: "We are delighted to be sponsoring Grow Jersey in the important community work that they do and assist their ongoing activities. Sustainability within the Island is crucial and Lloyds Bank International is committed to supporting community-lead initiatives like this whenever possible either directly or via the Lloyds Bank Foundation for the Channel Islands."