It's Global Entrepreneurship Week and Channel Eye has joined forces with Royston Guest, leading Business Growth Coach and CEO/Founder of Pathways Global, to focus on the seven winning traits of the 21st century entrepreneur.
Each day for the next week, we will be sharing each of the seven winning traits to be a successful entrepreneur in the 21st century.
---
Day three: #3 A Winning Mindset
Success is 80% mindset and 20% strategy; therefore, your mindset is the most potent delivery system in your arsenal. You'll face challenges daily and problems weekly whilst operating in a world full of negativity. But your one unassailable key to success lies in your ability to shut those messages out. A winning mindset enables winners to be confident they will achieve their goals.
But remember, you will make mistakes and come off the rails; if you don't, it begs the question of whether you're pushing the boundaries of possibility. But when things go wrong, pick yourself up, bounce back, and refuse to carry any additional baggage from the experience.
Keep failing once and recover quickly.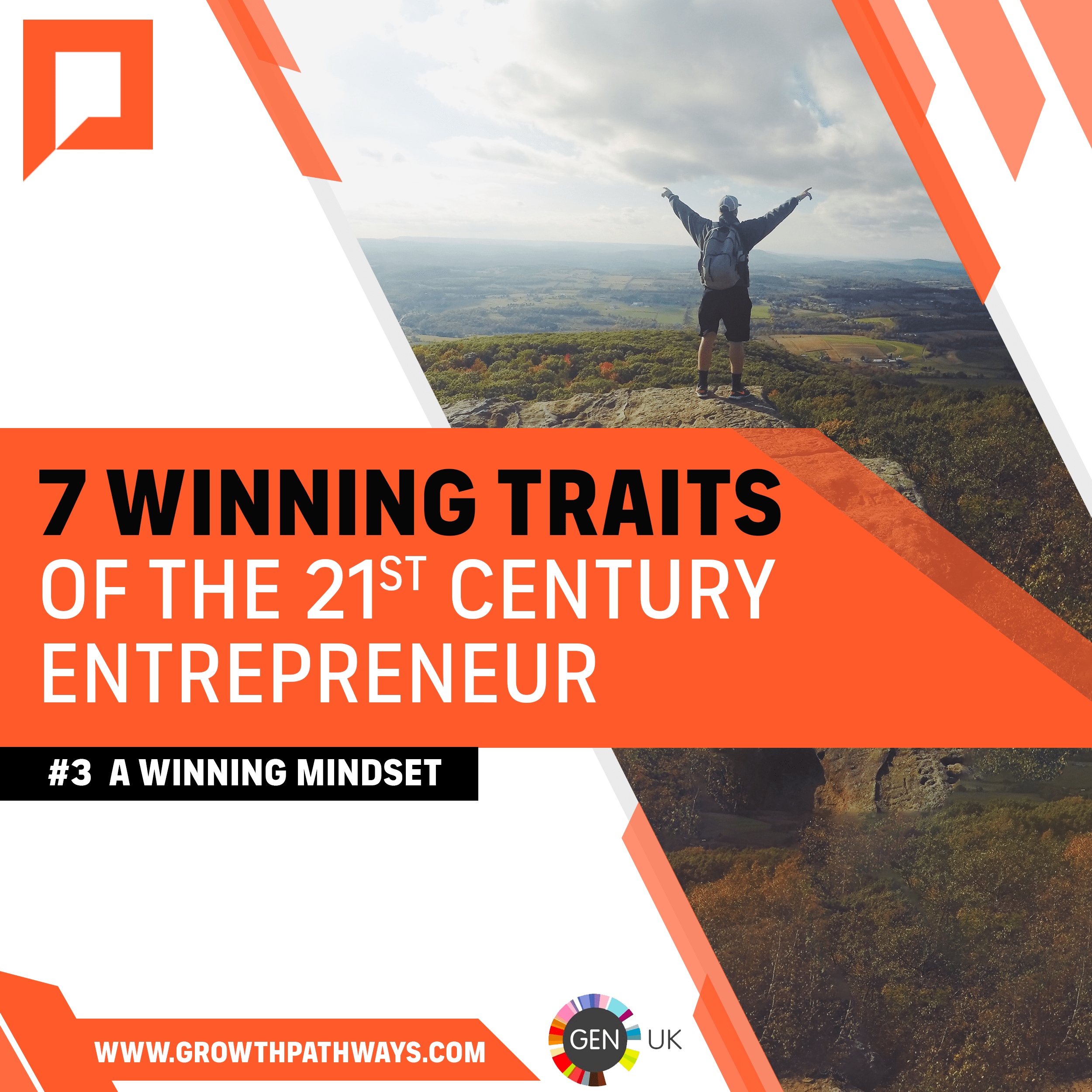 Join us tomorrow for day four, when we will be focusing on being the pragmatic optimist.
Global entrepreneurship week 2022 runs from Sunday 13th November to Saturday 19th November 2022.