US-based independent research and consulting firm, Cerulli Associates, has published a white paper titled 'Fund Domicile Selection: Enabling Global Alternative Asset Growth', in partnership with Guernsey Finance.
This independent research has been commissioned to help private capital fund managers and their advisers understand key issues when deciding where to domicile their funds to attract a more international investor base.
The report shows that the global audience for private capital investing continues to grow strongly (global private asset investment grew 92% between the end of 2018 and the end of Q2 2022), so taking a considered approach to which fund jurisdiction to use is important.
Recommendations, following interviews with more than 20 senior private capital executives, include consideration of the domicile's reputation, the efficiency and quality of regulatory environment, fund structures available, the ability to access global investors, the breadth and quality of service providers and the ability for the jurisdiction to be a one-stop shop for managers.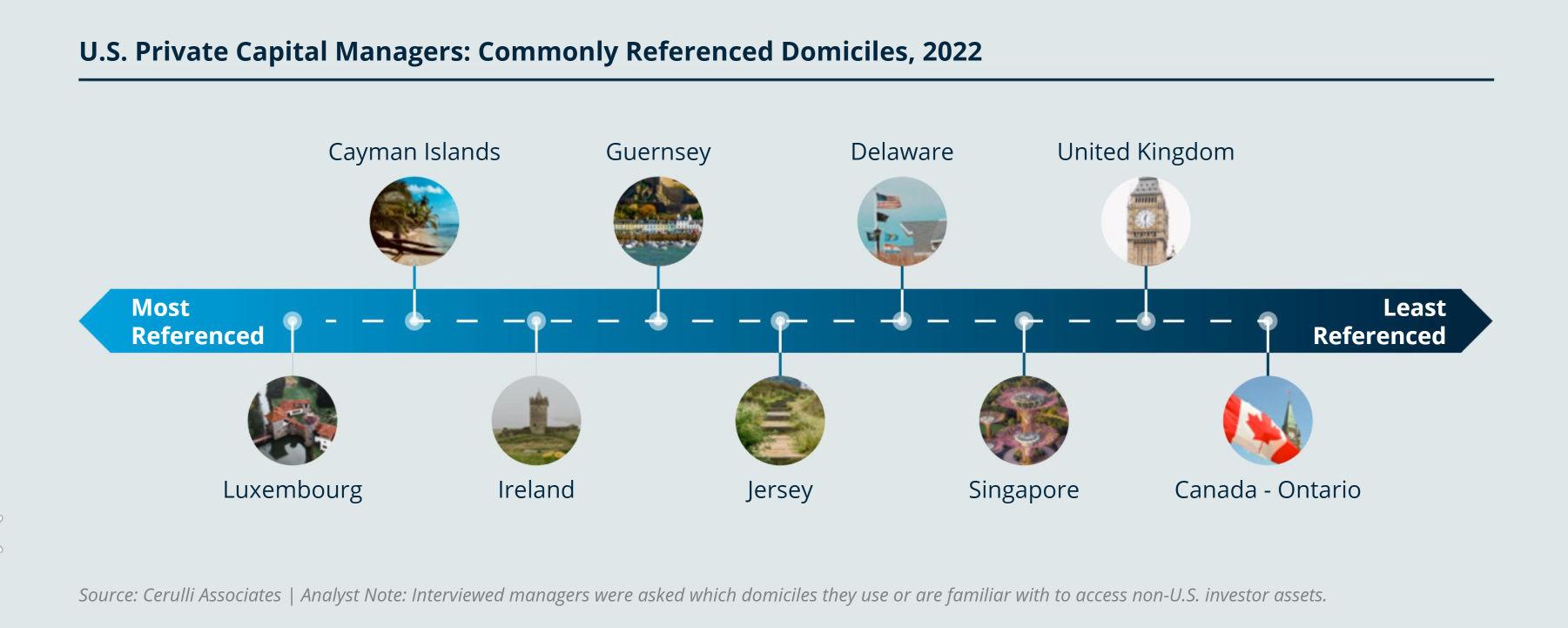 "This comprehensive report is essential reading for US alternative asset managers. Cerulli's research highlights that not all domiciles are created equally and it is important for fund managers to understand the comparative advantages across jurisdictions," said Guernsey Finance Chief Executive, Rupert Pleasant.
"The paper lists a number of key factors to consider when choosing a domicile, drawing on in-depth interviews with senior private capital executives involved in domicile selection. So, it is pleasing that Guernsey's well-respected funds industry, developed over many decades, ticks many of the white paper's recommendations for domicile success.
"Cerulli recommends that managers evaluate investor domicile preferences, their own distribution potential, the service provider ecosystem, as well as the supportiveness of the regulator when making domicile decisions to identify the domicile that best suits their specific needs."
---