Welcome to our series, 'Meet the musician', where we meet people involved in music across the Channel Islands.
Today, we meet-up with Bossa Basseline.
Bossa Basseline are a Jersey-based instrumental Duo – featuring Jules Wakeham on tenor saxophone and Carole Le Gresley on nylon-strung guitar.  A husband and wife team, they've worked together as professional musicians for almost 20 years.
Jules and Carole have extensive experience of playing for weddings, corporate and hospitality events in Jersey and perform regularly for diners at St Brelade's Bay Hotel.  Their unique interpretations of tunes from many genres – jazz, pop, Latin and love-songs – have gained them many fans.
Jules and Carole pick-up and share their story…
Tell us about your journey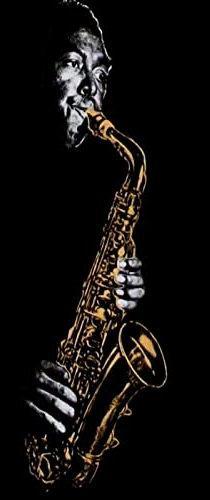 We've both been obsessed with music for as long as we can remember. Carole's idea of being creative as a four-year old was to work out tunes on her parents' upright piano and then attempt to illustrate them in crayon on her bedroom walls.  This saw her swiftly despatched to piano lessons, guitar lessons, music exams and performing in public from an early age.
Carole worked as a solo guitarist at a 5-star hotel in Cheshire while studying for her degree, playing for the cast of Coronation Street and the Manchester United football team.  Her return to Jersey saw her performing solo guitar for major events including the launch of the Ford Galaxy and the BBC Antiques Roadshow Crew… where a cameraman got a little tipsy and proposed to her!
Jules initially became known on the Jersey music scene as a rock guitarist.  However, at the age of 18 he heard a record by alto saxophone legend Charlie Parker and it changed his life. He quickly taught himself to play the saxophone: within several years he moved to London and became established on the London jazz scene.
Jules spent 20 years in London, playing with the jazz elite at venues including Ronnie Scott's, The 606 Club, The London Savoy and headlining the Cafe de Paris in Piccadilly to standing ovations. He's also played in New York, LA, Hawaii and Europe, and performed on Cunard's cruise-ships around Alaska. He appeared in the 2004 film 'Shoreditch' alongside Joely Richardson and Shane Ritchie and was invited to join BB King's Band while in California.
In 2003, Jules visited Jersey for a short break and bumped into Carole in the Blue Note. "The night we met, Jules persuaded me to play him some Bossa Nova on guitar… I was very nervous as I was aware of his formidable reputation as a jazz musician… but since then we've been together every day as Jules decided to stay on the island. We quickly established Bossa Basseline Music and the bookings have never stopped coming in."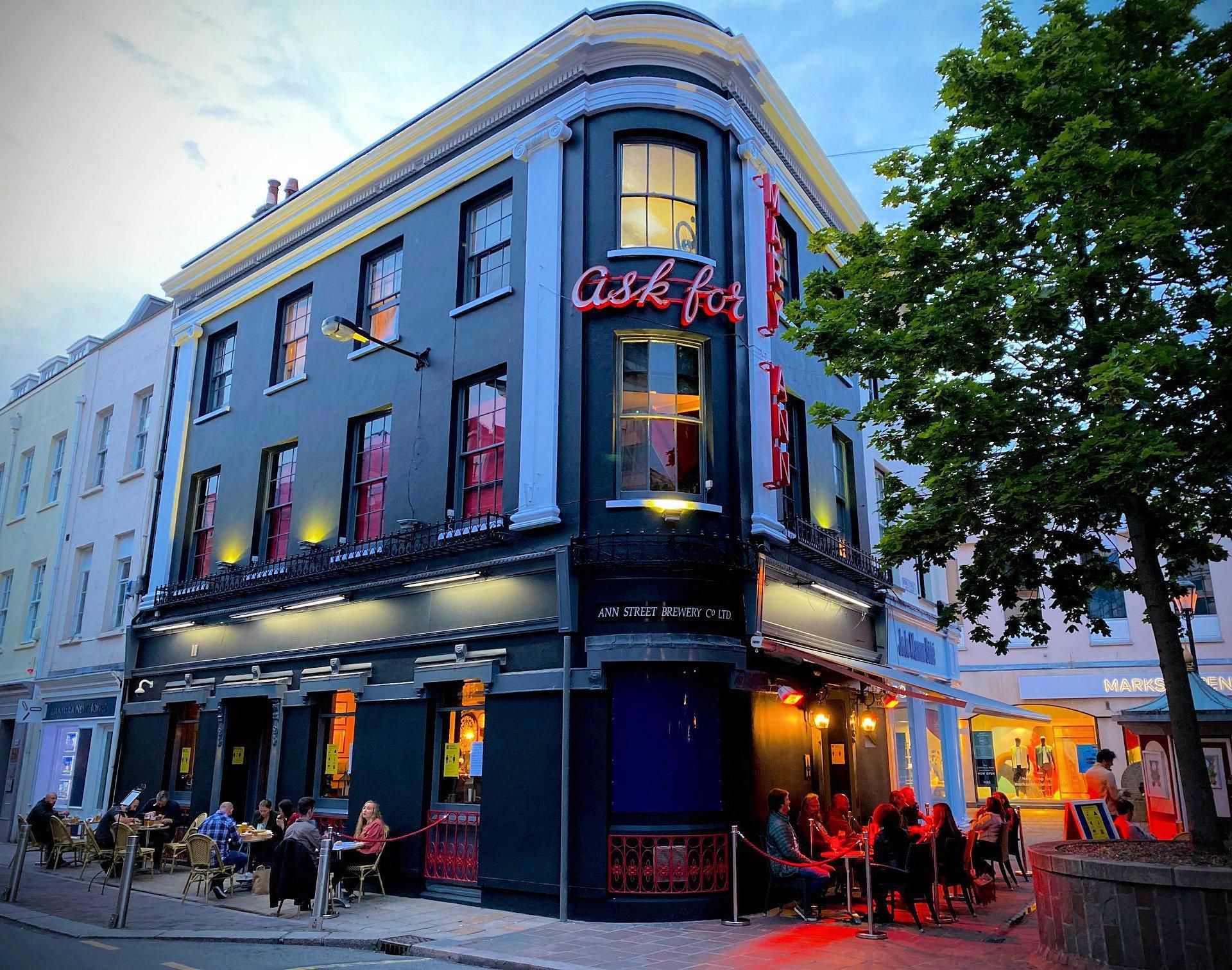 Do you have a 'day job'?
We've spent the vast majority of our lives working as freelance musicians – music IS our day job. Preparing repertoire, rehearsing, studying, managing bookings and keeping in contact with clients is all-consuming.
How has Covid-19 impacted you?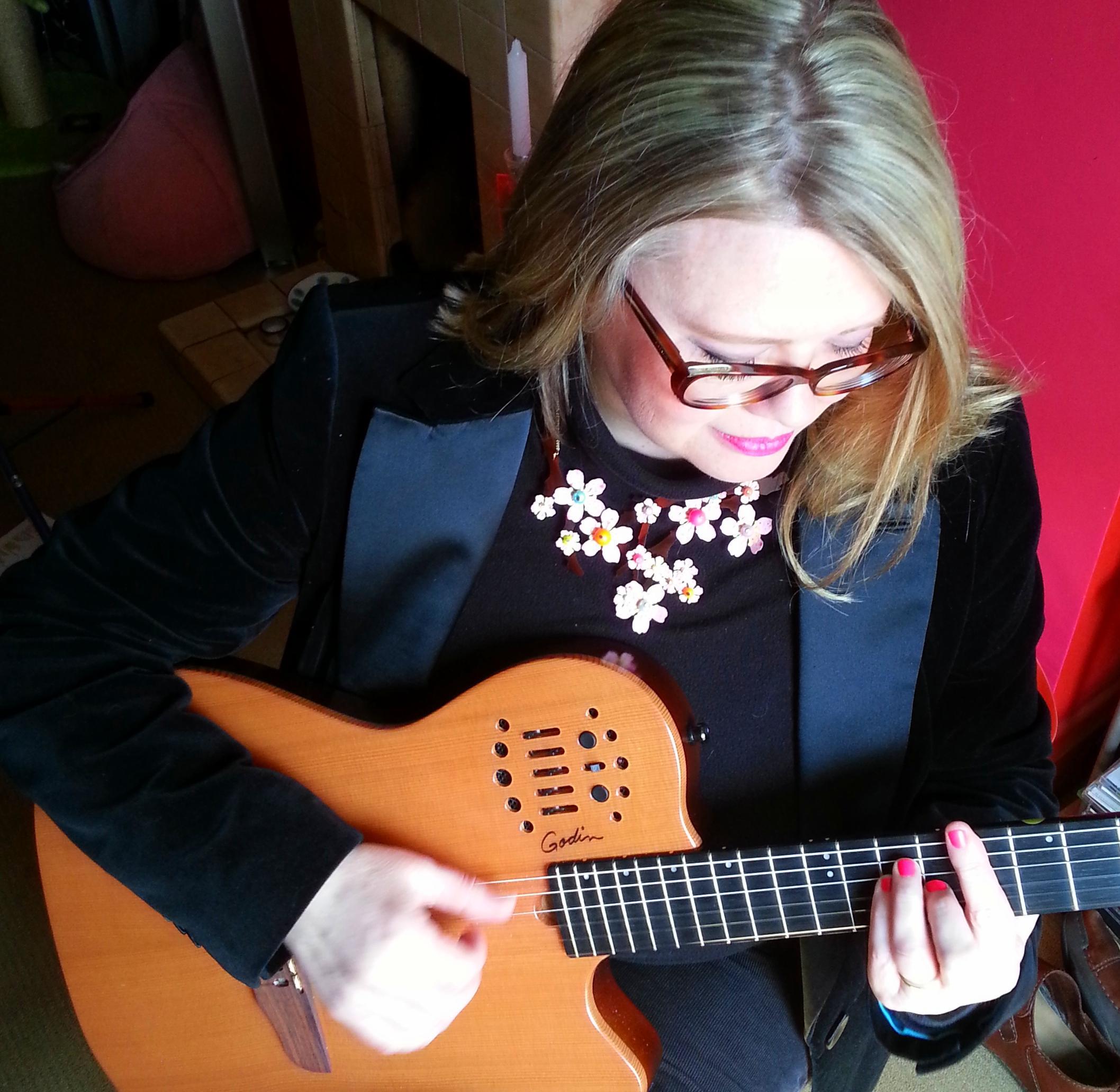 As musicians, we're together 24×7.  The lockdown gave us the opportunity to work on the music and create more complex, challenging repertoire.  However, not being able to perform was heart-breaking, especially during the Hospitality circuit-breaker. We couldn't perform for our Christmas bookings – and we LOVE working at Christmas: the atmosphere is always great and we love playing all those tunes for a month.
Our wedding clients have had to postpone several times but we're hoping that the vaccination programme will see life, and gigs, return to some sort of normal this year.
What's been your biggest challenge in the music business?
The business is continually evolving and the changes can be challenging.  When we started performing together back in 2003, we'd send clients demo CDs and brochures.  Nowadays, everything has moved online and the quality of digitised recordings and downloads is, to our ears, really lacking.  We prefer for people to hear us 'in the flesh' rather than online.
What's been the highlight of your music career?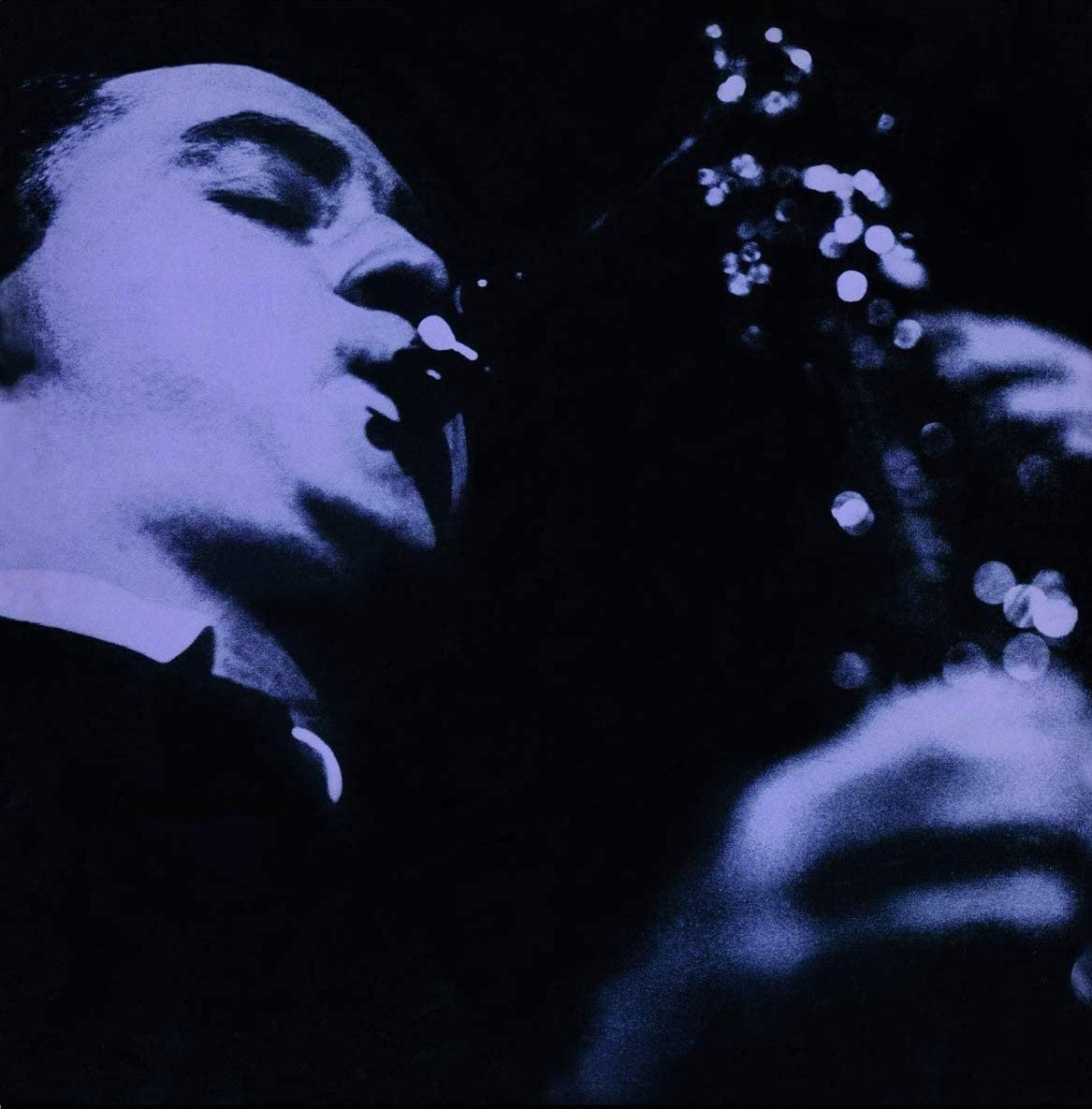 There are too many wonderful experiences to choose from! However, having been able to perform together professionally for the last two decades has been the biggest highlight.
Individually, Jules played support at a jazz festival for sax legend Lee Konitz (of the Miles Davis band).  After listening to Jules play, Lee asked Jules to replace him on his headline gig, as he wasn't feeling well.  Jules declined, but Lee went on to give Jules a personal recommendation in writing.
For Carole, a lasting memory is the young man who walked up to her at the end of a gig, crying his eyes out.  Without saying a word he placed a generous tip on the music stand and walked away. "The music I played had clearly made a connection with him, and I wish so much that I'd had a chance to speak with him to find out his story…"
Who has influenced you musically?
Our musical influences are diverse: we love jazz, 1960s pop, Stevie Wonder, The Beatles, Debussy, Bach, 1970s rock, Bossa Nova, soul…. this could turn into a very long list!
Which musicians do you admire and why?
Jules admires Charlie Parker, Stan Getz and Alex Garnett – they're all melodic geniuses of the saxophone who SWING!
Carole admires Paul McCartney for his melodic compositions and endless energy, and Burt Bacharach for writing beautiful, challenging music. And we both adore Stevie Wonder – he's a musical god with an incredible voice. We saw him live a few years back and it was an unforgettable experience… we were in tears listening to that voice!
Which instruments do you both play?
Jules plays a Selmer Mk VI tenor saxophone, whilst Carole plays a Godin ACS nylon strung guitar.
What advice would you give to someone who has a dream of entering the music business?
Practise, practise, practise.
Be adaptable.
Have a plan.
What would you like the States of Jersey to do to support the arts in the island?
We would ask that Jersey's Scientific and Technical Advisory Cell (STAC) and the States of Jersey look at the most recent research regarding singing and blowing instruments in relation to Covid 19.  The current restrictions on performing in Jersey are deeply frustrating.
Funding of the arts in Jersey should support a more diverse range of musicians, and the criteria for support needs to be overhauled.
What are the last three social media accounts you followed?
The last three accounts we followed on Facebook were the Jersey Music Association, Wisteria Cat Rescue and Jeremy Peake Pottery. We love music, animals and art!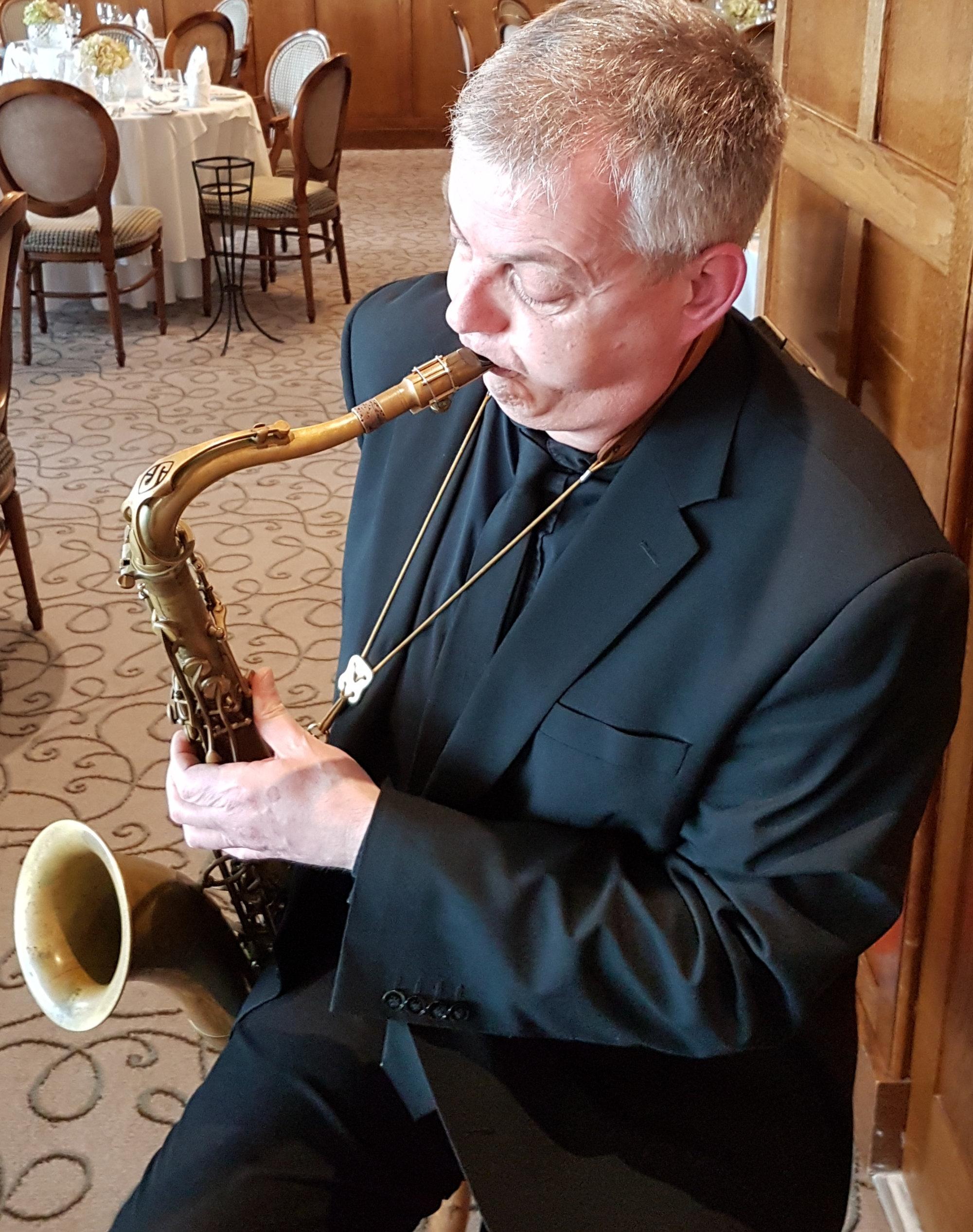 What do you do in your downtime?
We both enjoy long walks and movies.
In an ideal world, Jules would spend all of his spare time on rollercoasters.  Carole loves reading and regularly creates artwork: making greetings cards and working in mixed media while listening to music.
What's your favourite film?
For Jules, this is 'Sausage Party' and for Carole, 'Little Big Man'.
What music do you listen to?
It varies hugely from day to day.  Carole might listen to a track repetitively in order to create a solo guitar arrangement, or we may have jazz on all day.
For example, this week we've been enjoying 'Innervisions' by Stevie Wonder, 'Revolver' by The Beatles, 'Teddy's Ready' by Teddy Edwards and 'Down Home' by Zoot Sims.  Carole's also had the track 'More Than A Feeling' by Boston on repeat for arranging purposes.
What books are you reading at the moment?
Jules is reading 'Nala's World' by Dean Nicholson: a heartfelt true story about a rescue cat.
Carole is reading 'Revolution In The Head' by Ian MacDonald: a deeply engrossing exploration of every song recorded by The Beatles. I've re-read this book countless times.
---
Find out more about Bossa Basseline
---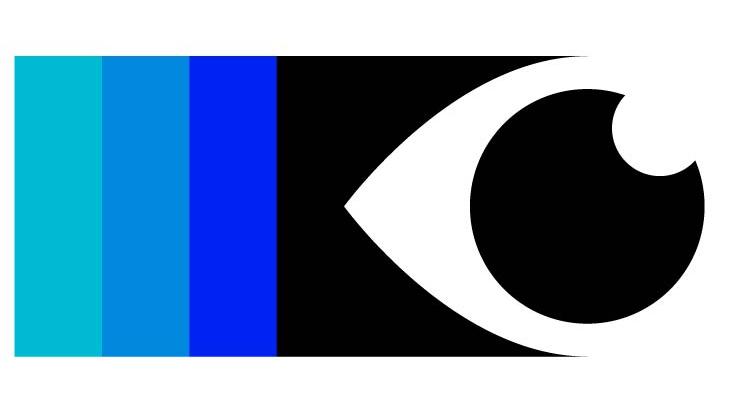 Are you a Channel Islands musician who would like to be featured in Channel Eye?  If so, please drop an email to newsroom@channeleye.media