Welcome to our series where we meet people involved in music across the Channel Islands.
Today, we meet-up with DJ Stefunk.
DJ Stefunk, aka Stef Rousseau tells us, in his own words: "I am a DJ and not a musician, thus a creative and not a creator, which is something else in my book. My job is to play other people's music (whether original and played with a band or sampled/remixed/edited or purely electronic created from machines).  By selecting the tunes, curating the order and mostly by mixing them together, I create somewhat new music as well as a unique ambiance.
Making people dance is usually the goal, but more often than not, because I Dj/play a very wide range of musical styles, I am asked to play what I would qualify as 'foot-tapping' Dj sets.  My aim is to offer rare and original tunes tailored to the desired ambiance or the theme of the event.
I play Reggae, Funk, Soul, Jazz, Latin, African , Brazilian, Cuban, Rhythm and Blues, Rock 'n' Roll, 70's Blues Rock, Psychedelia, Hip-Hop, Brass Band, New Orleans, Swing, Breaks, Electro, House, Techno, Drum'n'Bass, Trance and all the cross styles subgenres you can imagine, mostly avoiding chart and pure commercial music.
There are different types of DJs and without being derogatory, I am not a 'request or playlist (even though I always plan for one with my customers, just in case) DJ', but one that relies on large numbers of tunes in each genre.  With now 29 years of experience (ouch) in festivals, raves, clubs, private parties of all type and size, I make sure the crowd is having the best of times.
I also love collaborating with musicians and Jersey is a hotbed for talented ones. With Grandmaster MC B-Eazy we do a duo called Funk'N'Flow. With master flutist Naomi West we do a duo called Funk'N'Flute. With Arnaud Piednoel on percussions we do a duo called The Frenchies (guess why).  We also created a hybrid band (DJ+ musicians)/Dj collective called The Jersey Funk All-Stars.  You may have seen some of the different combinations at Charring Cross (for Funky Fridays, The Waterpslash Terrace or various bars/pubs/hotels and venues across the island.
More recently, I played in the Howard Davis Park Band Stand as 'Music for Trees', to offer something different and original for the islanders, when they walk to or from work or at weekends.
Tell us about your 'journey'
I started DJing at around 13/14 when playing music on a then novelty CD player and on vinyl for my parent's parties.  As I was an avid dancer in clubs from when I was 17 onwards. I gathered a large and varied collection of music and then my world was shaken to the core when I did my first Rave Party in Nice in 1992 when I was 19.
I bought the necessary equipment to become a DJ and was lucky enough to live in Avignon (Provence) which became the epicentre of the rave scene in the south east of France.  In France, the Raves became illegal and my occasions to DJ outside of private parties became more rare.
In 2005 I moved to Jersey where the musical scene was great and in 2010, I had the occasion to DJ on digital CDJs, as already by then the use of vinyl decks was getting rarer and rarer.  Once I joined the digital revolution, finding new tunes becoming much easier and my fate was sealed.
After organising a few nights for my birthdays and having a great response, I decided to get a pair of digital decks for my 40th birthday in 2012.  After a couple of very tough years in banking after the credit crunch, I also decided to take my chance to become a professional DJ.  From then, I didn't stop, becoming the resident DJ for Ce Soir nightclub every Friday and Saturday sealed the deal and I knew I couldn't keep on going with a 'normal' desk job.  I then turned my attention to build the 'Cinestef' section of my business and jumped the gun in early 2017 to go full time as a DJ and 'Cinema guy'.
Do you have a 'day job' other than music?
As well as DJing, I run two different sections of my 'Stef entertainment business'.
One is around Cinema and called Cinestef.  I own a mobile cinema and organise movie showings pretty much anywhere for business or private customers, from 20 people indoor to up to 200 people outdoor and with a stereo 7.1 sound system.
You may have seen Ze Big Screen on The Royal Square, The Weighbridge, First Tower Park or Reasons festival and smaller setups in various locations such as Rojos, Gorey Castle, the 'White House', the Cold War Bunker, The Frances Le Sueur Centre, Le Moulin de Quetivel and more.  I also curate Cinestef at The Savoy three times a week and used to do Cult Classics Movie Nights in Rojo.  I used to teach Cinema Appreciation Classes in Highlands and I am working hard towards offering 'Education to Image' classes as an extra-curricular option in schools.
The other aspect to my business is around translations from French to English or English to French called 'Translastef'.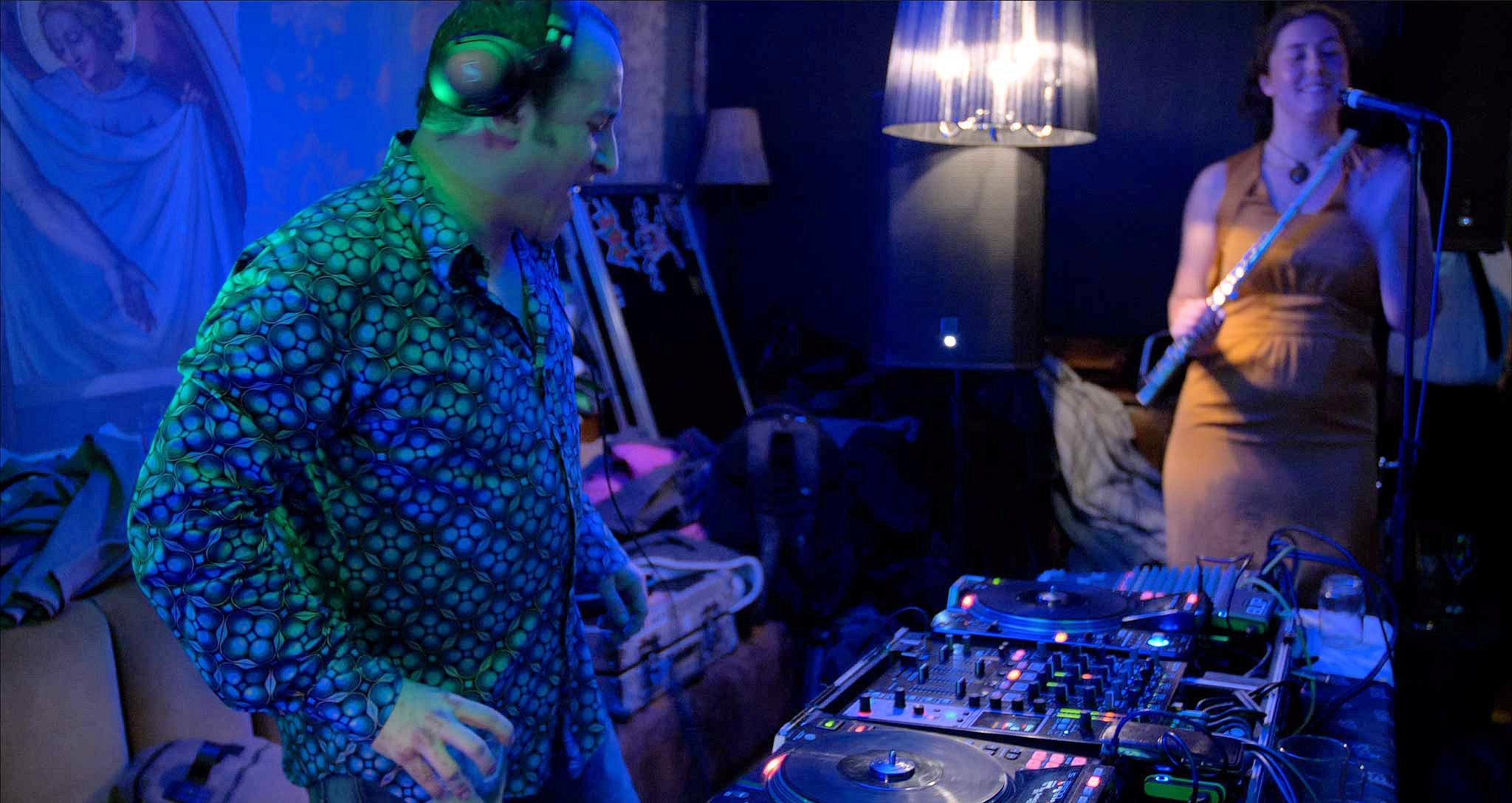 How has Covid-19 impacted you?
Covid has literally stopped all my professional activity as a DJ which was tough, as 2020 was lined-up with bookings in other countries and festivals in France.  When the occasion to keep on DJing for the public presented itself with the rise of 'music.je', I jumped on it.  I now have done 45 live stream shows called Funky Fridays.
I am very pleased that this opportunity presented itself, as when I suddenly couldn't do my favourite thing and my job, I almost suffered withdrawal symptoms.  A live stream will never replace DJing for a group of smiling dancers but it is the next best thing and it kept my momentum going.
The main positive aspect of the pandemic as a professional DJ is that my music collection is now bigger and better.
What's been your biggest challenge in the music business?
Without a doubt it has been to make a name for myself in a very busy sector on the island.  We have a lot of very good DJs on the island and finding a spot to be able to play was not so easy in the beginning.  Being a multi-style/multi-genre DJ with a lot of experience, I managed to get a few gigs and enough exposure to manage to integrate into the DJ community on the island.
A few people, gave me my chance and it worked, such as Tomasz in the then Ha'Penny Bridge, Gerry at the Splash, and Brian at Ce Soir.  From then on I have been as active and present as possible, being on time and delivering a steady quality service.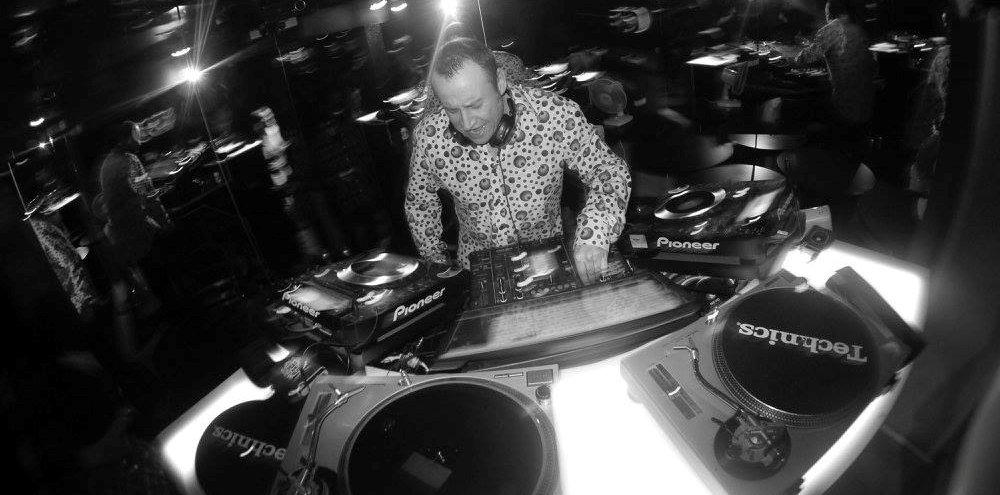 What's been the highlight of your music career?
A tough choice as I am always having a great time when I am DJing!  The numbers are not what is important, but the ambiance, the vibe, the smiles and the amount of sweat amongst the dancers!
If I have to chose one, I would say my first participation to the prestigious Jazz Sous les Pommiers International festival in Coutances (Normandy) in 2017.  I was booked for the after-party of the Friday, the penultimate day of the festival and was lucky enough to be in a magic location with 200 very motivated and musically highly tuned festival goers and it went like a charm from 12 to 4am.
Being accepted and being listed in the 36th edition of one of the very best Jazz festivals in France was a true honour.
Who has influenced you musically?
I would need a full article just to answer this one.  It is a very tough question in itself for a DJ, all the more for a multi-genre Dj as me.  Do we talk about other DJs or bands or electronic music outfits?
As DJs, definitely Laurent Garnier comes to mind as being a world class pioneer of the profession (since 1986) and using a wide range of genres during his DJ sets.
Hip-Hop DJs are the most creative of them all with their cut and paste style and incredible technique of scratching, pass-pass etc.  My two favourites are Dj Numark (the Dj of 90's Hip-Hop band Jurassic 5) and a current truly gifted Japanese DJ called Dj Koco aka Shimokita.  What is interesting with DJing in Jersey is that the famed Old Skool rave era was a very different experience depending on where you lived it.
As for artists themselves, I have listened to a lot a Rock'n'Roll, Rhythm and Blues, Psychedelic Rock and 60's pop as well in my youth, so Led Zeppelin, Deep Purple, Jimi Hendrix, The Doors, Pink Floyd Santana, The Beatles, The Rolling Stones, The Kinks and also Aretha Franklin, Otis Redding, Ray Charles, Sam and Dave, Booker T and the MG's to name but a few of the biggest names.
Then my passion for Funk and Soul opened new musical horizons with OF COURSE, James Brown but also Sly and the Family Stone, George Clinton's Funkadelic and Parliament, Marvin Gaye, Isaac Hayes, Stevie Wonder and so many more.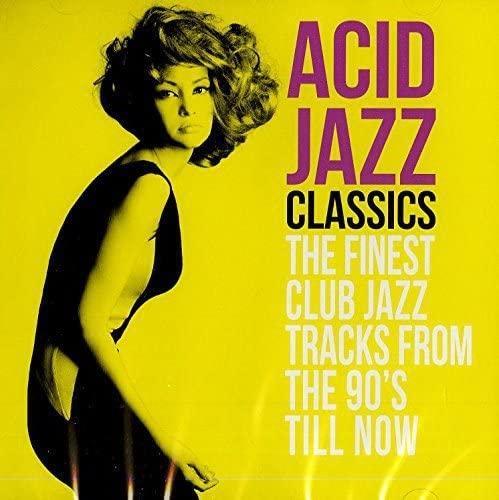 As all Children from the 70s, Bob Marley was part of my universe and opened the doors of Reggae and Jamaican music (Rocksteady, Ska, Dancehall) for me.  My unquenchable thirst for new music never stopped and if I am not a big fan of the 80s in general, the arrival of the Acid Jazz Movement and the revival of the 60s and 70s which started at the same time as the rave culture gave us Jamiroquai and Lenny Kravitz.
And during all this time I was heavily into Jazz and Classical music through my dad who passed on his passion to me. So Miles Davis, John Coltrane, Dizzie Gillespie, Ella Fitzgerald, Chet Baker, Joa Gilberto, Stan Getz and so many more for the Jazz.
It might sound weird, but if I had to choose 'desert island' music, I would definitely choose a classical mix of symphonies and chamber music. Beethoven, Brahms, Schubert and Tchaikovsky are my favourite quartet of true geniuses of the highest calibre. I will add Bach and Mozart to this All Star Team!
What advice would you give to someone who has a dream of entering the music business?
With DJing, the gear is in constant evolution so it is hard to advise something specific. Also the vinyl is back in force and is still the best way to learn DJing, even though you might never use it in the end.  Once you know how to DJ without electronic assistance, identify the beats and bars by ear and determine the speed without a machine giving you the exact BPM, you can DJ on anything and will be able to deal with any situation.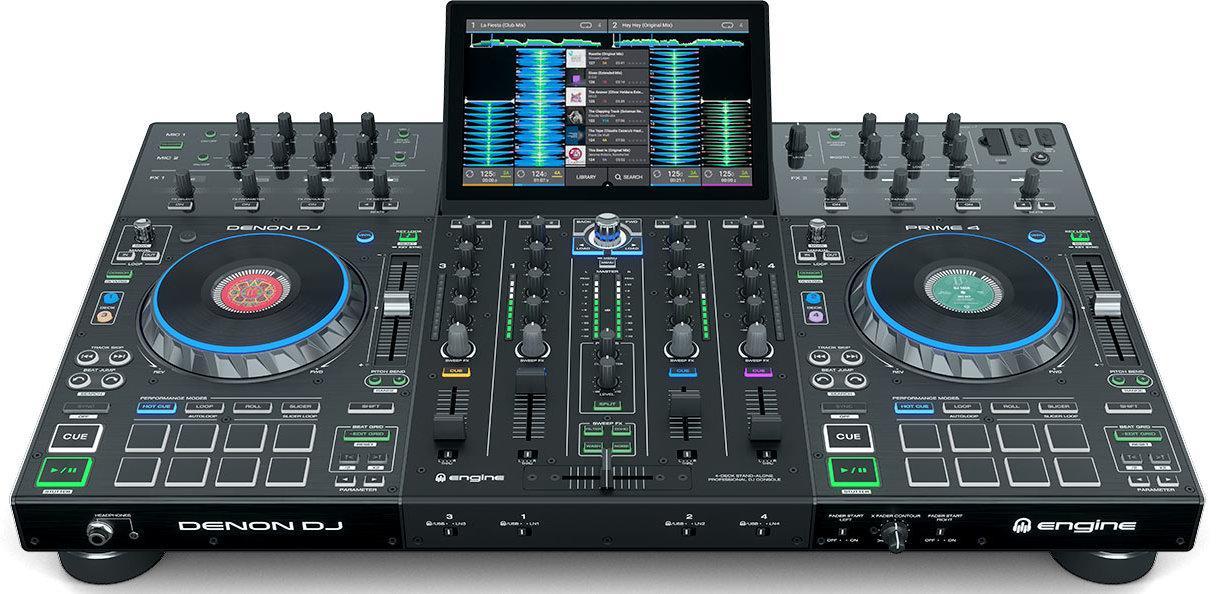 Pioneer CDJs and mixers are still the industry standard, so if you intend to play in clubs, this is what you should get.  Personally I would recommend Denon DJ products for my personal taste, as they offer digital decks with a rotating platter similar to a vinyl decks, combining the best of both worlds.  For a sound system, if you plan on playing very different genres of music, then without a doubt I would recommend to buy Electro Voice Loudspeakers, which offers a truly impressive sound quality and adaptability to different types of sound.
Finally if you want to be a purist and have the means and the knowledge, the Rolls Royce of DJing is still a pair of Technics 1210 decks and a lot of vinyl, but they are heavy, clunky, expensive and exclusive (like a Rolls Royce).  I can have the equivalent of literally tons of vinyl (believe me I used to carry mine to raves in the middle of nowhere in France) on a SSD hard drive the size of a debit card.  They are two very different things though and there is a reason why a Rolls Royce is still the ultimate symbol for a car in the same way that there are still a lot of DJs carrying vinyl and vinyl decks. As a mobile pro DJ, there is no doubt at all in my mind that digital music has revolutionised the profession and this is my weapon of choice.
What would you like the States of Jersey to do, to support performing arts in the island?
For the live music sector and arts and culture in general, it can't be only left to commercial ventures, otherwise diversity and originality are left aside to favour the mainstream and commercial side of things that have the advantage to almost guarantee that the producers/organisers of events get a return on their money (which is clearly the main reason of a commercial outlet to exist).
When the states supports the culture sector, then not only can more original and different creations happen, but people can also have access to the history of the different arts according to their artistic and educational value –  not just the pure entertainment power that brings profitability into the mix.
Aside from ChannelEye.Media, what are the last three accounts you followed on social media?
One for tutorials on my beats making software, Serato Studio.
Another one on France Culture, for the cultural and scientific podcasts in my native tongue (equivalent to Radio 4 and the Arts, History and Science sections of the BBC Iplayer).
Another one was the account of the excellent and much needed initiative RampArts who provides networking and exhibition places in Jersey for quality artists who struggle to get their artworks shown to the public.
What do you do in your downtime?
Seeing my friends for walks, playing ping-pong, enjoying movies, good meals and parties!
When the temperature is warmer, I am on the beach and bodysurfing as much as possible, which my choice of professional activity allows.
What's your favourite film?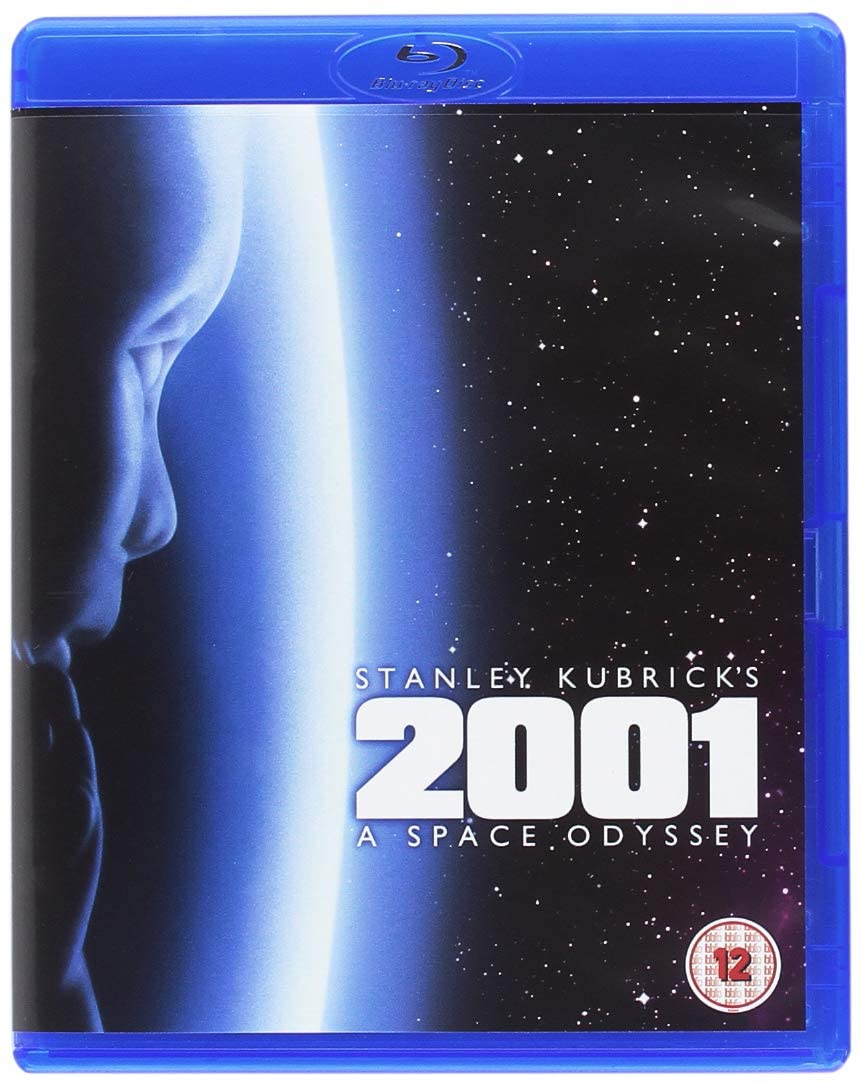 2001, A Space Odyssey by Stanley Kubrick (1968) because I saw it when I was 12 and it truly changed my life up-to the point that I make part of my living talking about and showing films. I spent 2 hours 44 minutes with my mouth open, absolutely mesmerized by something I did not understood at all but struck me as an extremely important work of art compared to the movies I usually watched.
It is also at the same time, not only one of the most famous movies, but the most vanguard, abstract, complex, ambitious and vertiginous work of art created.
What music do you listen to?
The answer is in all the previous answers. I do not listen to everything as I struggle with most pop and charts music in general, with 80's New Wave, or any form of violent rock like Metal and its derivatives. It is the same for Country music or more widely folk songs as well. Let's be precise and say that I recognise talent to most of the musicians who made this music but it is not for me. If it is on at a friend's or in a public place, I can deal with them and even truly appreciate some of those artists but I would not listen to them of my own choice/selection.
Are you listening to any podcasts at the moment?
I listen to a lot of French ones but it would be pointless to mention them here.  In terms of English speaking podcasts there are three that I listen to on a regular basis: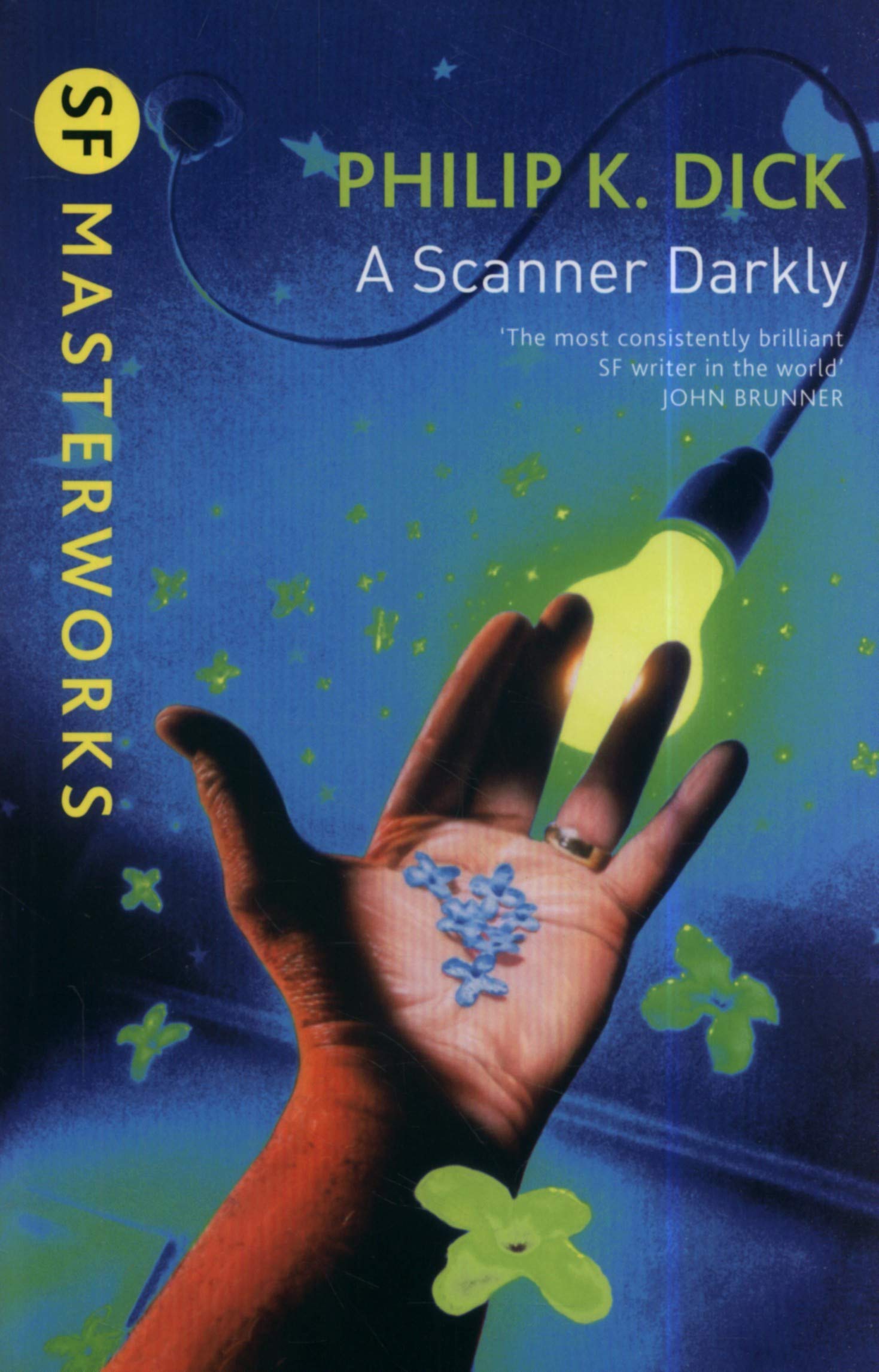 'In our time' by Melvyn Bragg as it is still the best one I know on general, wide and varied knowledge. Done by true masters in their domain, in layman terms and expertly curated by the institution that is Mr Bragg who would be as famous as Attenborough if his media of choice was TV.
'The Projection booth' which is my favourite English speaking movie analysis podcast.
'We're drunk and we know things' is a brilliant Jersey based award winning podcast. The two hosts record from bars and pubs and discuss a movie and a related technological topic while drinking. Very funny and informative. Give it a go – you won't be disappointed.
What book are you reading at the moment?
I am re-reading 'UBIK' by my favourite author, Philip K Dick.  He was a maverick and very original Sci-Fi writer who turned out to be one of the most important writers of the 20th Century. He was as philosophical as he loved using everyday men and women for his very original, deep and often disturbingly prophetic (while he never tried at all to predict the future).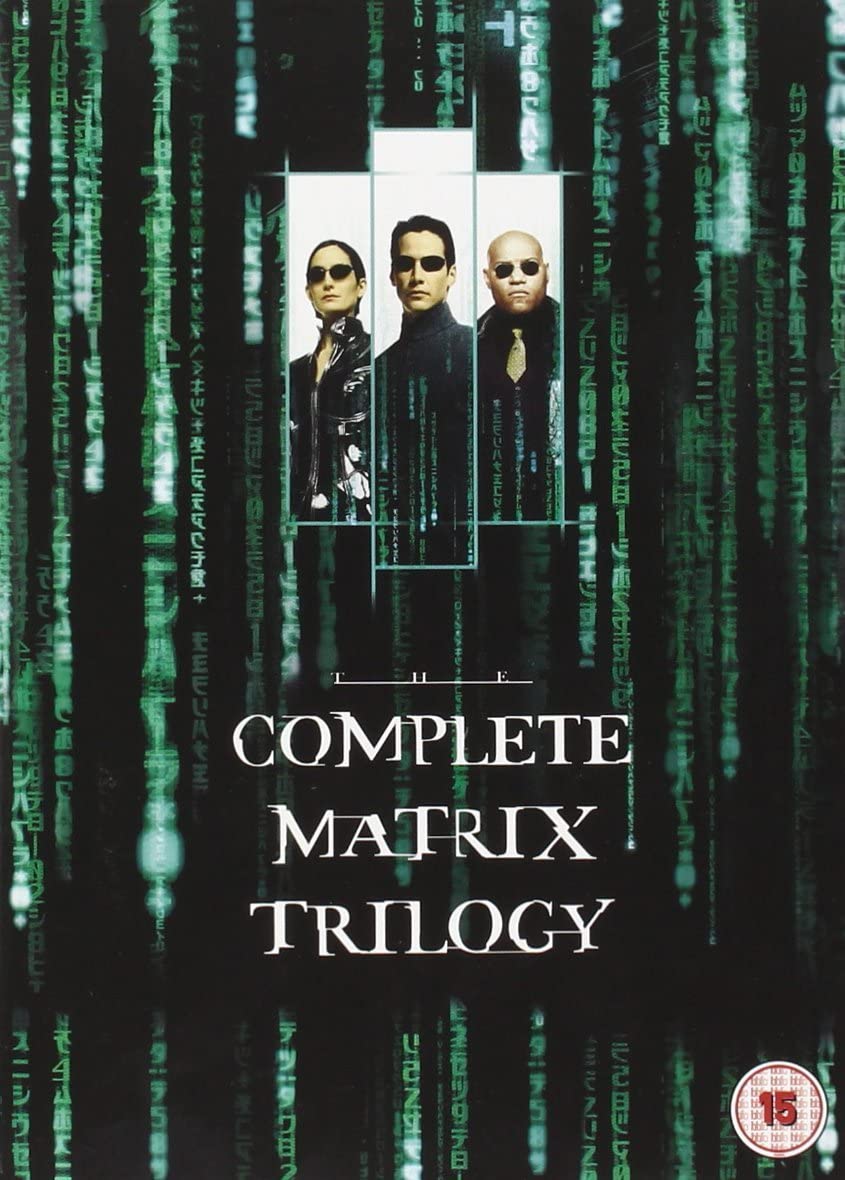 You will know of his philosophy and concepts indirectly even though you might have never read his novels, as his books were adapted (and changed of course but the core concepts are there) to the Cinema as Blade Runner, Total Recall, Minority Report and Paycheck,
In the 1973 'A Scanner Darkly' he theorised the concept that we were all living in a Matrix and could only see it when it had glitches – this directly inspired The Matrix.
Ubik is one of his masterpieces and I can't say much about the plot as it needs to stay unknown. But in essence a group of anti-telepaths see their world literally regressing and crumbling around them after an accident in one of their missions on the moon to stop a company being infiltrated by telepaths. Or so it seems… an absolutely fascinating read to which I return to regularly."
---
Find out more about DJ Stefunk
---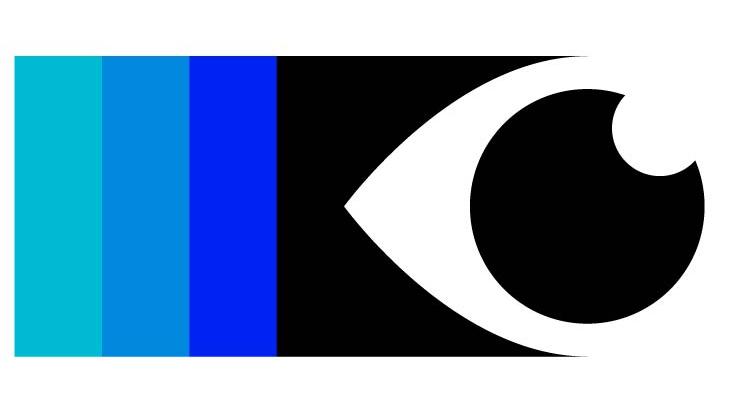 Are you a Channel Islands musician who would like to be featured in Channel Eye?  If so, please drop an email to newsroom@channeleye.media
---
Main image courtesy of Britta Marie.