Welcome to our series, 'Meet the musician', where we meet people involved in music across the Channel Islands.
Today, we meet-up with Balafonics.
We are a trio of musicians called 'The Balafonics'.  Jim Kennedy, Maz Heaney and Anita Rive all play balafon and percussion and Anita plays flute on some of the numbers.  On occasion we invite other guest musicians to perform with us, either to play flute or percussion.
The name of our group comes from our instruments – the balafon.  It is a unique West African xylophone, a type of struck idiophone. It is closely associated with the neighbouring Mandé, Senoufo and Gur peoples of West Africa, particularly the Guinean branch of the Mandinka ethnic group, but is now found across West Africa from Guinea to Mali.
Tell us about your 'journey'
We have been playing as a group for around ten years now.  The group has grown and shrunk with various members over the years but at present there are three of us.  We do have a "mentor" and teacher, Ben Lawrence of Ghana Goods, who is based in the UK.
Once a year we all attend the Tribe of Doris cultural music school which is held every August at the beautiful historic Stamford Hall in Leicester, where we spend five days doing workshops with Ben learning new rhythms and songs.  None of the music is written down, you have to remember each and every part and there is usually two or three parts to each song, each person playing a part or performing a solo.  These parts are passed on by teachers but we do try to video a lot of the numbers so that there is some record to refer to.  Jim also attends extra workshops with Ben and in turn passes on his knowledge to the group.  In normal times we practice for around two hours once a week.
Do you have 'day jobs' other than music?
We all have day jobs!  Jim is owner/director of New Look Bathrooms and is the only cast iron bath restorer in Jersey!  Maz is a teacher, based at Rouge Bouillon Primary School and Anita works for Jersey Heritage.
How has Covid-19 impacted you?
Covid-19 has had a huge impact on every aspect of our music and performing especially.  We have not been able to rehearse together, although we (legally) got together for the first time in around four months at the end of March and it was like we had never been apart!
We have had no bookings to perform at weddings, birthdays or other family celebrations or Farmers Markets and Jersey Heritage events, which ordinarily we would have very busy performing at in a normal year.  Also last year it was not possible to attend Tribe of Doris and Jim was not able to join the additional workshops with Ben, although was able to do a couple of workshops with him via Zoom.  Its not really the same though!
What's been your biggest challenge in the music business?
Our music is very unique, and obviously not suited to every occasion, however, we find that lots of people are fascinated by the calm, chilled, summery sound of the Balafon and children especially love dancing to some of our more upbeat numbers.  The fact that Jersey is a small Island and the number of suitable events is limited, unlike the UK, means that we can be slightly limited as to how many events we can perform at.
Also there are so many restrictions attached to performing (some venues are only allowed two people in a group and no amplification) and our busking licence also has a lot of, what we feel to be,  unnecessary restrictions attached to it, such as the length of time you can busk and where.
What's been the highlight of your music career?
We have played at many events, but were recently asked to play for a small wedding party at the beautiful property La Platte Rocque owned by a gentleman from Zimbabwe.  His daughter was getting married and just loves the sound of the balafon, so he asked us to play as a surprise for her.  It was just around sunset and we watched the sun go down on one side and the moon rise on the other whilst we played… it was magical.  We were also asked to play a couple of years ago for the Africa Day celebrations and that again was such a privilege.
Who has influenced you musically?
Ben Lawrence has been a huge influence to The Balafonics due to his vast amount of knowledge, not only in teaching, but the care and maintenance of the balafons.
Which musicians do you admire?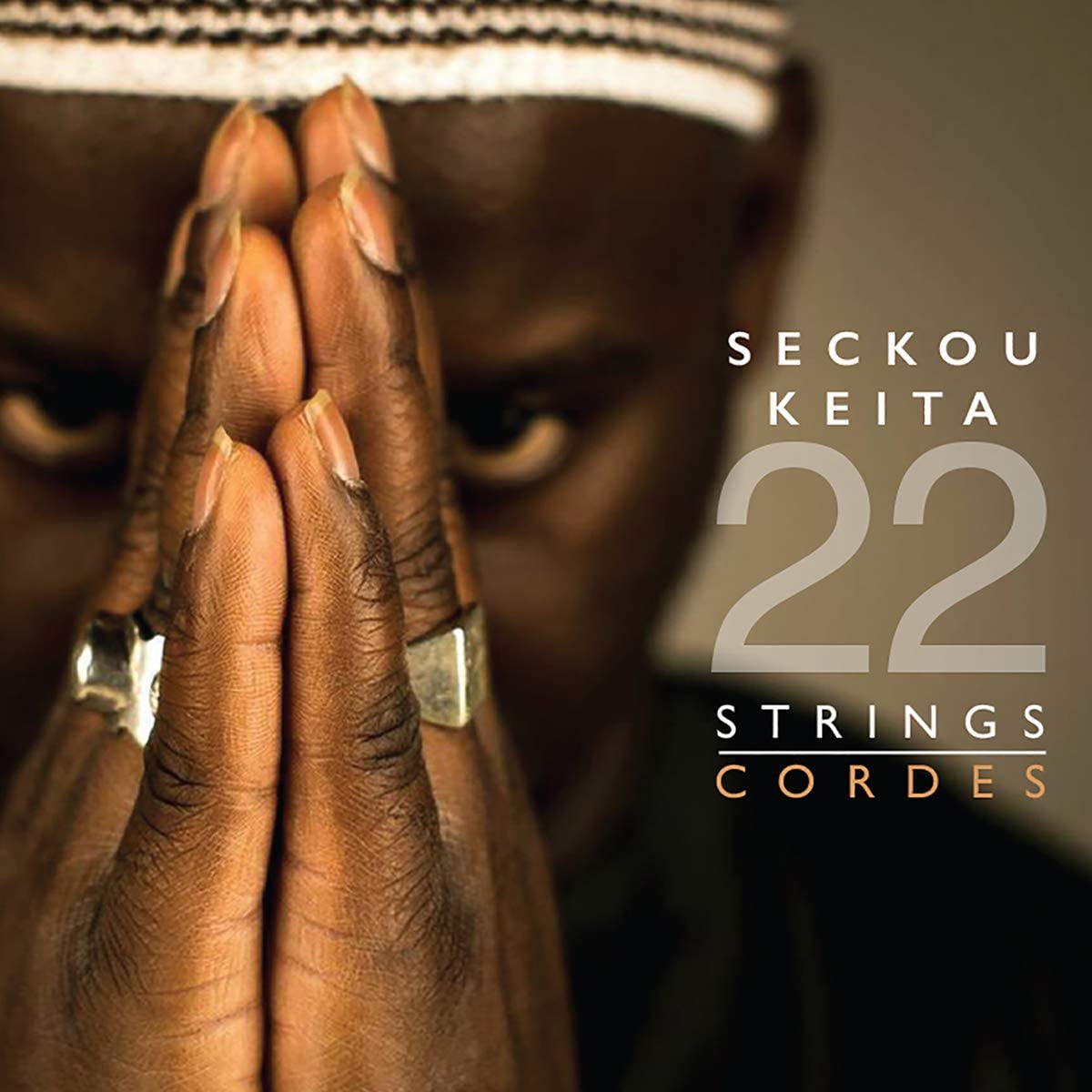 Seikou Keita is one of our favourite musicians as he plays another beautiful African handmade instrument, The Kora.  He has visited Jersey and we were lucky enough to see him perform and also get to attend a percussion workshop with him!
Ombiviolum are also a brilliant group playing ethnic music using the kalimba – we were lucky to see them perform at Tribe of Doris a couple of years ago.
Tell us about your Instruments
The Balafonics are lucky because the balafon does not need a sound system, although sometimes we do have a small amp that Anita uses when playing flute.  We like to think of ourselves as a very organic group that does not have a detrimental effect or a big carbon footprint on the environment.
The Balafon is a unique West African xylophone, a type of struck idiophone. It is closely associated with the neighbouring Mandé, Senoufo and Gur peoples of West Africa, particularly the Guinean branch of the Mandinka ethnic group, but is now found across West Africa from Guinea to Mali.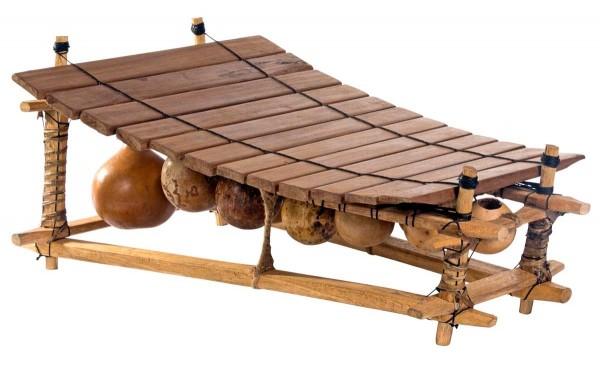 It is made from a bamboo frame with wooden keys, originally rosewood although as rosewood gets scarcer, other hardwoods are sometimes substituted. The wood is then kiln-baked to ensure no moisture remains.
The skill involved in making and playing these instruments is immense. They are often made by craftsmen who have no small hand tools, the keys are hewn out with an adze or any 'big knife' there is to hand. The keys are then tied to the frame with a single piece of cord each side, this means that if a key comes loose they all have to be taken off and retied.
Generally there are 21 keys but balafons, but like koras and other hand-made traditional instruments, this can vary slightly and sometimes they have 22. After the frame is made, it resembles a xylophone.  Calabash, or gourds, as they are more commonly known in English, are attached underneath to add resonance – these essentially act as amplifiers for the sound.  Small layers of film are used to cover holes in the gourds to create a unique buzzing sound.  One hand typically plays the lower half, and the other hand plays the upper half.  Our Balafons are made in Ghana.
This video shows how a balafon is made [in French].
What advice would you give to someone who has a dream of entering the music business?
If you dream it, you can do it.   Music is good for the mind and the soul and there are many opportunities for young and older people   to get involved in the music scene in Jersey whether its singing, playing solo or as a group.
Also it's never too late to take up learning an instrument!
What would you like the States of Jersey to do, to support arts in the island?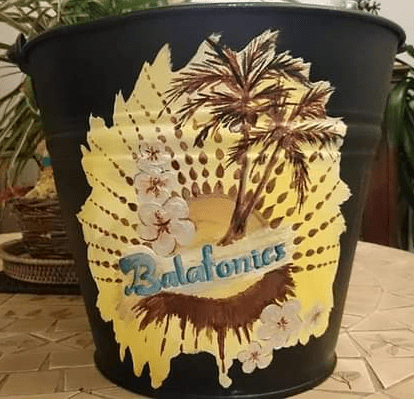 We would like to see less restrictions on busking venues.
Also, more funding given to the performing arts, especially following the pandemic.  Lots of musicians have suffered not only financially, but also in terms of loss of space for rehearsal and recording, ensuring that bands develop and grow their talent.  We would live to see a dedicated Music Academy here where young local bands could have access to professional equipment and expertise, free of charge, either funded by the States or local commercial enterprises.
Aside from ChannelEye.Media, what social media accounts do you follow?
The Balafonics have a Facebook page and we tend to follow Reverb Nation for updates on the music scene and the latest news on upcoming events that we may be able to perform at, i.e. Jersey Live.
What do you do in your downtime?
In addition to playing the balafon, Jim in an avid yachtsman and takes part in local races, he also loves kayaking and is exceptionally good at wood carving and wood burning for which he has won Eistedfodd prizes!
Maz enjoys Qi-Gong and spends some time attending meditation retreats.  Anita is also a kayaker and an artist, producing unique paintings of local scenes and just about anything from a photograph on Jersey Granite.
All three of us were members of the band Ashiki which is sadly no longer.  Jim played Doundouns and Maz and Anita played Djembe with the group. Anita is now also part of the local band Parish 13.
Are you listening to any podcasts at the moment?
A really intriguing podcast that Maz is listening to at the moment is called Modern Fairy Sightings made by a local lady called Jo Hickey-Hall.
Anita has enjoyed the latest Jersey Heritage pod casts which obviously centre around local history of which she has a huge interest in.
What books are you reading at the moment?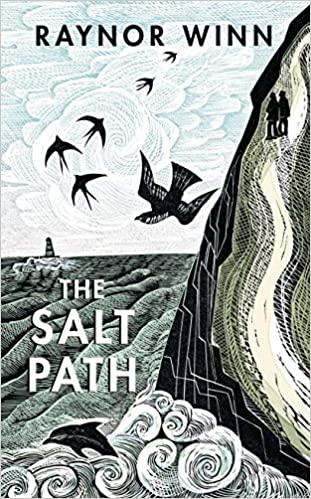 Jim is reading Mudlarking by Lara Maiklem,  Maz so enjoyed The Queens Gambit series she is now reading the novel.  Anita enjoys fiction and biographies and has recently read The Salt Path by Raynor Winn and has just finished the Autobiography of Michael Caine – one of her favourite actors.
What's your favourite films?
Jim's favourite is Dejango Unchained.  Maz enjoys romantic comedies  and Anita is a bit of a chick-flick fan with Notting Hill being a particular favourite!
What music do you listen to?
Jim is a big fan of The Rolling Stones,   Maz enjoys listening to music from West Africa and Anita will listen to anything from Doris Day to Green day but is a huge Beatles and Coldplay fan.
---
Find out more about Balafonics
---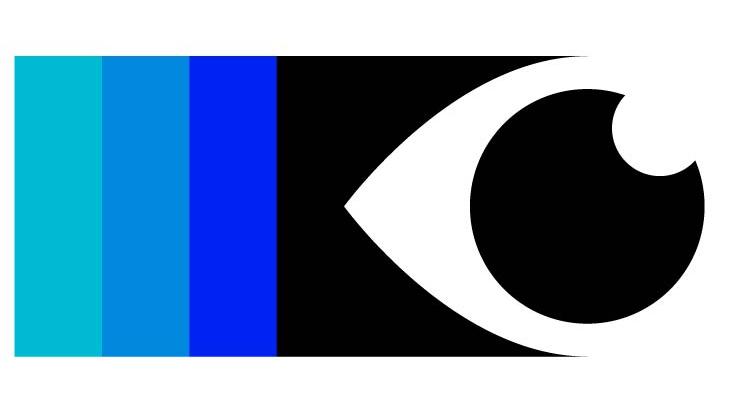 Are you a Channel Islands musician who would like to be featured in Channel Eye?  If so, please drop an email to newsroom@channeleye.media