Welcome to our new series, 'Meet the musician', where we meet people involved in music across the Channel Islands.
Today, we meet-up with Ant Noel.
Ant started off by telling us that he is a professional singer-songwriter and a music teacher. "I play various instruments, mostly the piano, guitar, violin, mandolin and harmonica, plus I sing.  I have recorded four solo albums with a regular backing band called The Peabody Drakes and have been a professional in the music industry since 2007 as a recording artist, performer and teacher.  The music I write can loosely be described as 'folk-rock'."
Tell us about your 'journey'
Where to start?! I'm a true Jersey Bean, educated at La Moye Primary and Victoria College.  A classically-trained musician, I fell in love with rock 'n' roll as a teenager, via the Beatles, Led Zep and Pink Floyd.
I played my first gig at 18 and had a regular duo and residencies at The Office Pub, Bonds Bar and The Cock and Bottle. I was pianist at the Sommerville and Atlantic Hotels. In 2003.  I then flew the nest to Bristol University to study for my music degrees and stayed in the city for over 10 years.
In Bristol, I worked as a piano-vocalist for bars, weddings and cruises; an open mic host; a sales assistant in music shops; and a director of folk music courses for adults. I was always writing, recording and gigging, until I could make it my main living.  I also started teaching music lessons and doing recording sessions for other artists.
Not one for an office job, my life's ambition (at that time) was to release my own album and I did so in 2010, followed by three more in the years since!  I had a six-piece backing band called The Peabody Drakes and performed well over 1000 gigs, enjoying success with my own music.
In 2013, I got married and moved to Wells, Somerset, gigging mainly in Glastonbury and the South West and teaching in local primary schools. My wife Karly and I had a son – Jasper – in 2018 and eventually we returned to Jersey in 2019 to be closer to family. It was a big change and adjustment, having been away from my home island for 16 years.
I still write music, in the hope of recording and performing again soon… and I have also joined the Gonzo Gypsy Goodtime Band as their fiddle player!
Do you have a 'day job'?
I work as a music teacher at the Jersey Academy of Music and Victoria College, teaching piano and violin. I do also teach guitar, mandolin and ukulele.  I have been very lucky in that I've been able to continue working during the pandemic, mostly on Zoom during the lockdowns but also in person under certain conditions.
I love teaching each of my pupils, it is so rewarding! Thankfully, children and adults have not lost their appetite for learning to play and write music.  In fact, during times like these, creative pursuits become so much more important to people.  This is why we musicians get so frustrated when government underestimates the value of art and culture in restoring balance and happiness to our lives.
How has Covid-19 impacted you?
The lack of gigs and live music in general has had a deeply negative impact. When I returned to Jersey in late 2019, I had just started work on three new projects with various local musicians. Those simply came to a stop and all possible gigs were off the table as soon as the pandemic hit.
I've done a couple of online performances and a lock-down music video with my old backing band, but it's just not the same. Contrary to how we're perceived, many musicians like myself are rather introverted souls and gigging offers not just a creative outlet but also a boost to our sense of self-worth.  Live music is all about human interaction, so until we get that back, I will still feel incomplete.
What's been your biggest challenge as an entertainer ?
Promoting myself. I have always tried to let my music 'do the talking', but to truly get somewhere and enjoy performing the best gigs, you have to do some amount of networking and making sure you're in the right place at the right time.  I'm a naturally shy person (off-stage), so this has never come easy to me. Thankfully I've worked with some amazing musicians and studios over the years and that definitely helps.
What's been the highlight of your music career?
The whole journey, which in many ways I took for granted. Meeting great musicians and making friends.
I have been lucky enough to perform at a number of festivals, big and small (a personal fave being the Bristol Harbour Festival, BBC Stage, and having a 24-strong choir accompany the band and I… it was epic!); but the one thing that will always send shivers down my spine is hearing a crowd of people bellowing your own lyrics back at you and riding that wave of euphoria.  In a way, it never matters that a gig is attended by 20 people or 2000 people, not when you get such a response.
Aside from that, I consider each of my album releases a highlight, especially when championed by the likes of the BBC and the Musician's Union. You can't help but glow with pride when your own creation is critically well-received. It's like being proud of your own kids!
Who has influenced you musically?
Artists-wise: Bruce Springsteen & The E Street Band, for the epic song writing and grand arrangements. Tom Waits for his wit and eccentric characterisations. Steve Earle, whose gritty idealism rips through his powerful roots music (plus I was fortunate to meet him once and he was so very nice!).
The Pogues, Bellowhead and The Chieftains: my primary sources for the best rousing folk-rock music. Arcade Fire, with their sense of chronic pulse, scope and ambition.
But I've also found influence in my own education, in everyone from Beethoven to Scott Joplin, Ennio Morricone to Hans Zimmer. I learned so much during my degrees and schooling and I have my teachers to thank for that.
Which musicians do you admire and why?
I have so much respect and admiration for the great songwriters of the past and present: not just the above influences, but also the likes of Carole King, Bob Dylan, Roger Waters, Mark Knopfler – who is underrated as a writer (just listen to his Local Hero score), Jim Steinman, David Byrne, Donald Fagen, Bjorn & Benny, Joni Mitchell, Paul Simon, Jeff Lynne, Neil Young and – more recently – Joanna Newsom and Win Butler, plus many, many more.
It is one thing to be a proficient, virtuosic musician, but it is quite another to be a creative one.  The best songs are not just words to a melody, but they are true compositions and arrangements, where the greatest skill is often required.
Tell us about your favourite equipment
I'm a complete technophobe, so I keep my set ups simple and 'rustic'. Over the years, I have built up a modest collection of instruments, ranging from beautiful mandolins and mandolas, to my hand-crafted violin, my Yamaha U3 upright and a dozen things in-between.
I gig with an American Special Fender Tele and a Blues Junior valve amp, a full set of Lee Oskar harmonicas, a Taylor acoustic and a Yamaha P-125 stage piano. I make home demos on Roland and Zoom field recorders and make my albums in hired, professional studios.
What advice would you give to someone who has a dream of entering the music business?
Don't sell yourself short.  If you have something worth writing and singing about, people will not only want to support your music and career, but they will buy into it too.  Also, if you want to be an artist then be an artist… don't feel you have to sit behind a desk your whole life if it doesn't feel right.  Money isn't everything, even if your friends and family are raking it in… are they truly happy?  Has their work made the same emotional connection to peoples' lives as your art may well do?
What would you like the States of Jersey to do to support the arts in the island?
Firstly, to relax many of the restrictions surrounding live music in the wake of Covid. Countless countries in the world are worse off with infection rates, but have somehow found a way to enable live music to continue taking place.  The States undervalue music massively.  Music is a form of therapy, after all.
Secondly, Government needs to invest in venues, both existing and new ones.  Further rehearsal spaces are definitely needed too.
Finally, there are too many self-employed musicians struggling to get by on flimsy contracts and no employment benefits.  Somehow – in writing, tuition, performing and other areas – salaried positions should be made more viable and a clear signal shown that the state takes the arts seriously by investing more public money in artists. It should not always be left to artists themselves or private firms to fund projects.
Aside from ChannelEye.Media, what are the last three accounts you followed on social media?
Well, I'm a member of the new JMA (Jersey Music Association) on Facebook, which is a great thing for us musos. Unsurprisingly, I also follow the Jersey Musicians & Friends Facebook page.
Quite separately, I'm a quiet caffeine addict and am hooked on famed barista James Hoffman's YouTube channel.
What do you do in your downtime?
I love spending time with my wife and son, often venturing to Jersey Zoo or Gorey Castle, or building Duplo houses!  I love cooking and anything culinary . I also enjoy watching films, Formula 1 racing, reading history books and playing the odd bit of PS4.  That said, with a two-year-old around, time for personal hobbies is rare!
What's your favourite film?
I'm a proper film buff, so having to name one particular favourite is a very difficult task!  So, I'll give you two for now… Brian de Palma's The Untouchables and Sergio Leone's Once Upon a Time in the West.  It just so happens that both were scored by Ennio Morricone, my favourite film composer.
What music do you listen to?
Whatever my toddler wants to listen to… I don't get much choice anymore!  However, he is trained well, so aside from the usual nursery rhymes and kids songs, we have been getting in a bit of Springsteen and ABBA recently, plus songs from Les Misérables.  It's an odd mix. If I do get a turn, I'll put on some contemporary folk music, some blues or jazz (nothing too crazy, mostly Sam Cooke or Louis Armstrong), or a bit of classic rock.
Are you listening to any podcasts at the moment?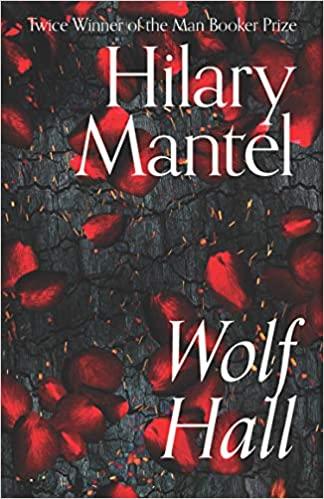 I really dig Live From Here (also on YouTube), which is an American folk music show hosted by the world's best mandolin player Chris Thile (of Nickel Creek and Punch Brothers fame).  It's fantastic, showcasing some of the world's best trad music stars, but the music ranges from trad to just about anything!
What book are you reading at the moment?
I'm mid-way through the Wolf Hall trilogy by Hilary Mantel and reading Bring Up the Bodies.  I'm not usually a fan of historical fiction – I prefer the real thing – but she has done her research and has single-handedly restored the reputation of Thomas Cromwell, who was Henry VIII's right-hand man.  It's a hell of a story. I used to read a lot of music biographies, but to be honest, I often just want to hear the music!
---
Find out more about Ant Noel
---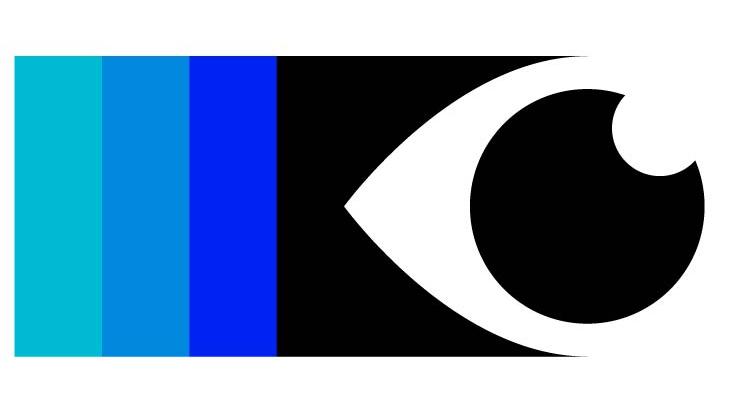 Are you a Channel Islands musician who would like to be featured in Channel Eye?  If so, please drop an email to newsroom@channeleye.media