Fish&Films, the British and Normandy short film festival returns to Granville on December 1st to 3rd, 2023.
Organized by Sillages, the Granville association for cinema promotion, Fish&Films showcases filmmakers from Normandy and/or the United Kingdom (and Channel Islands) or who have shot films there of less than 30 minutes.
It will be held in several venues across this former buccaneering port, offering not only screenings, exhibitions, meetings, workshops but also live music and a fish'n'chips supper!
The association organising the festival is looking for films :
shot in Normandy, France or in the United Kingdom or those made by filmmakers, actors or technicians who either live or were born in Normandy or the United Kingdom;
completed after 1st January 2022 only;
with a running time from 1 to 30 minutes maximum;
with French subtitles (for English films) or English subtitles (for French films).
All genres of films are allowed: fiction, animation, documentary or experimental. Video clips, institutional, industrial and advertising films will not be accepted.
The rights holders of the films (directors, producers, distributors) have until Friday June 30th, 2023 to submit their films.
Titles will be selected by the festival's selection committee to take part in the competition or to be part of a non-competition programme.
The films selected for the competition will be submitted to a vote of high school and college students (High school students and students prize) at their showing on Friday, December 1st, 2023 at Cinéma Le Sélect, or to the public vote (Prix du public) at their showing on Saturday. December 2nd, 2023, also at Cinéma Le Sélect. Both prizes will be awarded after the closing screening of Fish&Films on Sunday, December 3rd, 2023.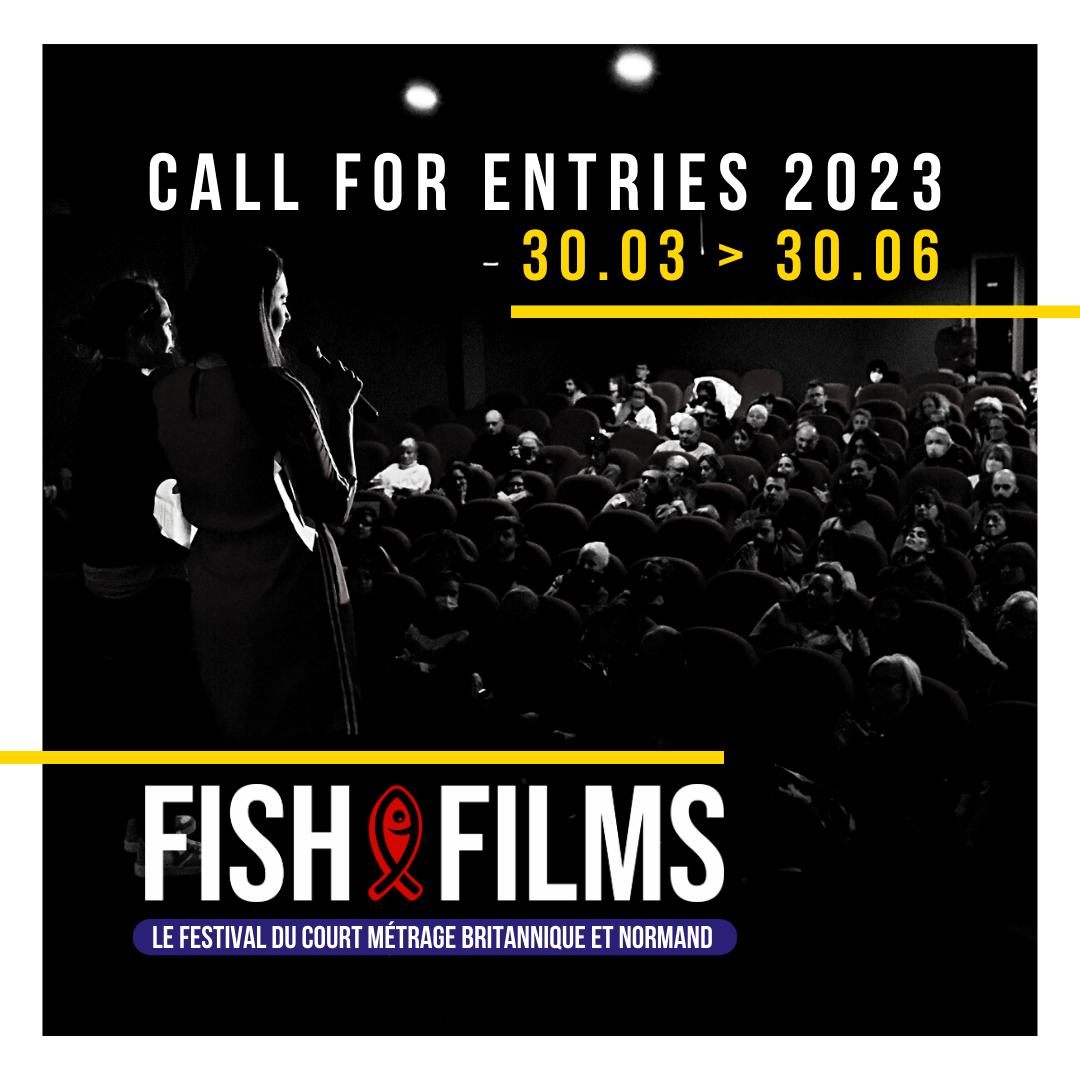 To qualify for submission, rights holders must submit their short film on the FilmFest Platform: www.filmfestplatform.com or on https://filmfreeway.com