Local charity Family Nursing & Home Care (FNHC) has unveiled a new mural at Pip's Place in St. Helier Jersey.
Pip's place is the home of the Philip Gower Charitable Foundation, Family Nursing & Home Care, Mind Jersey and the Jersey Child Care Trust and is located at Union House, Union Street, St. Helier.
The Philip Gower Foundation kindly provided the building space to all three charities and Pip's place was opened by the Lieutenant Governor Stephen Dalton and Lady Dalton on October 20 this year.
Pip's place also hosts a boardroom plus training room which are available to all Jersey Charities to use.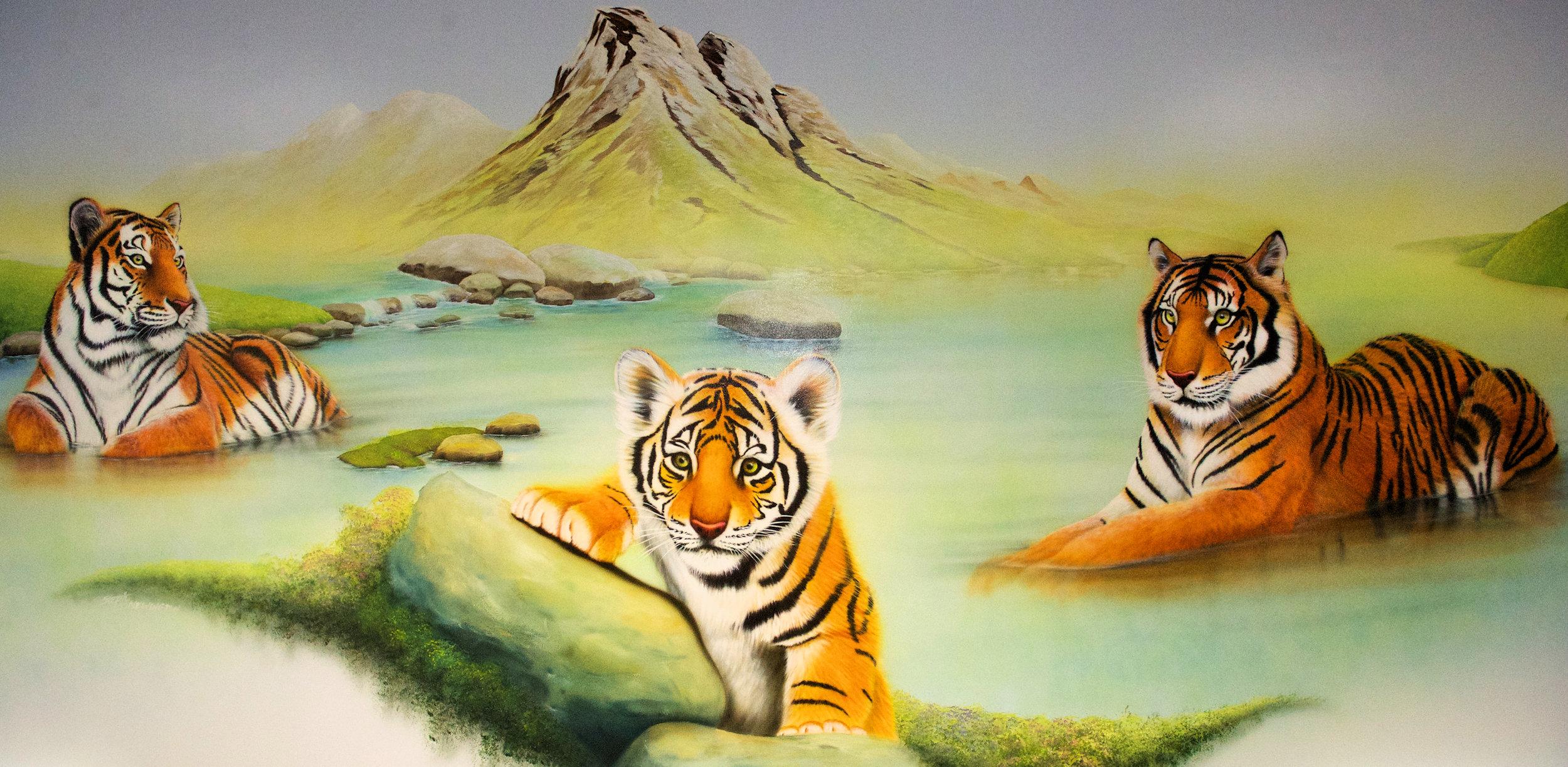 Family Nursing & Home Care commissioned local artist and sign writer Stephan (Steph) Newington to design the mural for Pip's place.  Steph has worked on several striking murals and signage for well-known businesses and buildings in the local Jersey community, including projects for the Government of Jersey and the Variety Club of Jersey.
Steph used a freehand airbrush technique, the huge artwork is in three sections depicting tigers, seals and dolphins in amazing 3-D effect and adorns the full-length of the ground floor of the facility which houses all FNHC's children's services.  Delayed by Covid restrictions, it eventually took Stephan, who has painted murals for several Jersey schools and the General Hospital, two months to complete.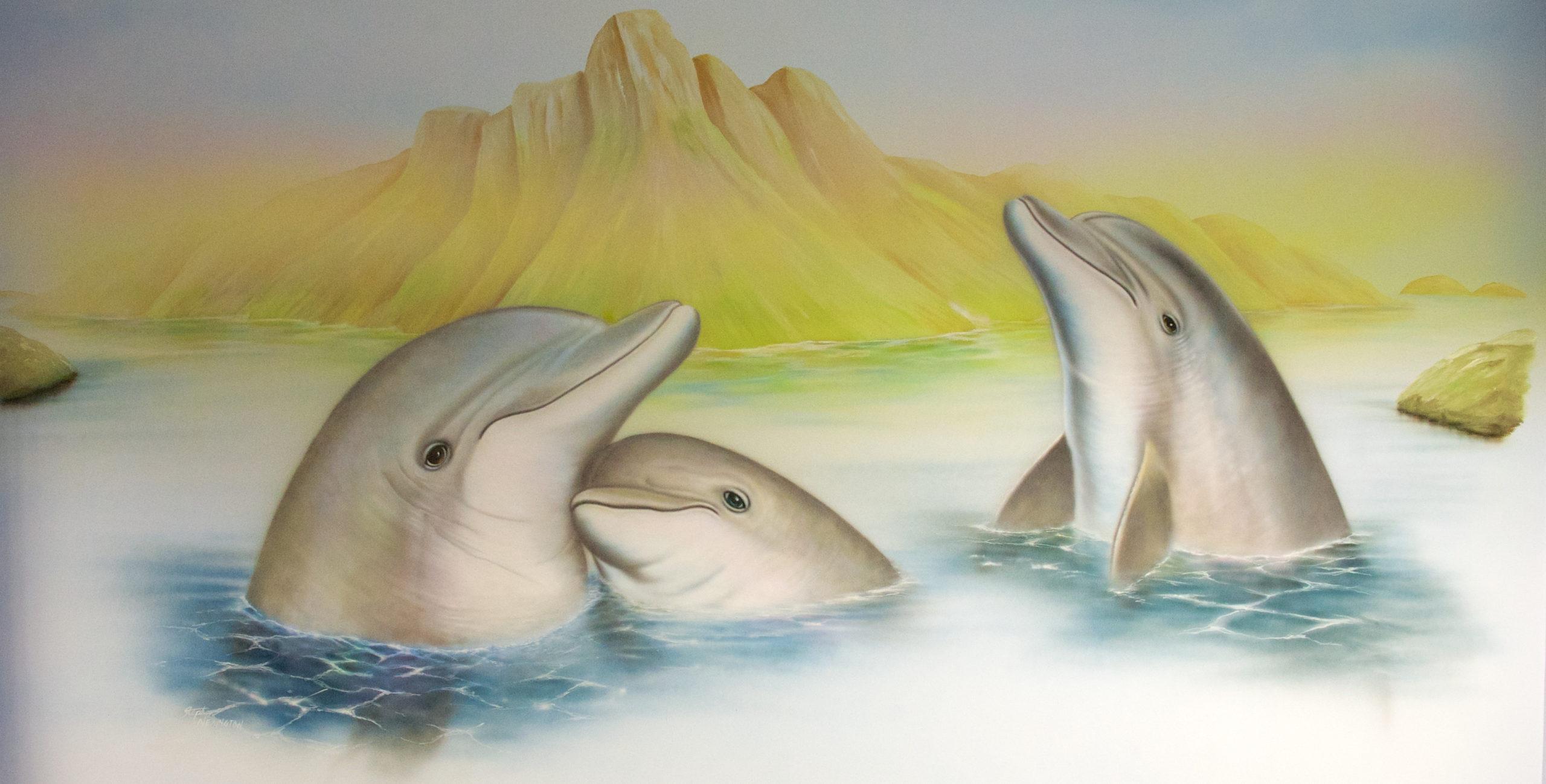 FNHC Operations Director Michelle Cumming said: "Pre-Covid we were supporting over 7,000 children and young people through the many groups and health services we provide here. You can image what this wall and space must look and feel like for young children who have been couped-up in apartments during the pandemic."
Sponsors of the mural include Jersey Electricity, Jersey Water, The Variety Club of Jersey and Waitrose.
FNHC Chief Executive Officer Rosemarie Finley (pictured) commented: "The mural is a fantastic way to add a whole new visual dimension to Pip's place and to brighten up the area for the children, parents and carers who visit the building.  We are delighted with the creative work that Steph has put into this project and wish to thank him and our FNHC sponsors: Jersey Electricity, Jersey Water, The Variety Club of Jersey and Waitrose for their support in bringing the mural to life."
Michelle and FNHC Fund Raiser Debbie Farley are now looking to enhance the outside patio area and JE has pledged this year's Christmas donation to fill it with plants. A Christmas present that won't be opened until Spring!