EY has recently announced a series of leadership promotions across the Channel Islands, as part of their ongoing efforts to expand their presence and grow their business in the islands.
Max Ellis, Haley Ison, and Vanessa Pipe have all progressed to the role of Assurance Director, with Cristian Anton being promoted to Tax Director and Margo Blondel taking on the position of Marketing and Business Development Director.
These progressions are a testament to EY's commitment to growing the Channel Islands practice and the investment in supporting the career development of their people. These latest leadership promotions will further strengthen EY's local leadership team and support with the growth of EY's service offerings across the Channel Islands.
Max joined EY as a school leaver from Elizabeth College in 2010, during which time he has taken full advantage of EY's secondment opportunities, gaining experience in both the London and Sydney offices.
Max specialises in providing assurance services to clients in the wealth & asset management industry, particularly private equity, real estate, and both listed and unlisted funds clients. In his new role, Max will lead his teams to foster a strong sense of belonging, to ultimately help drive innovation and exceptional client service.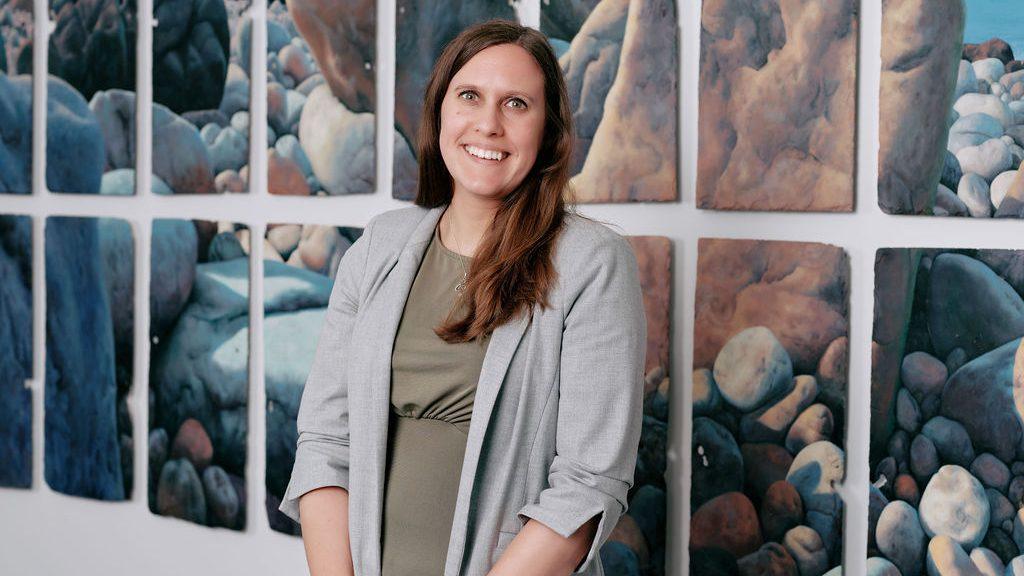 Haley possesses a wealth of experience in auditing multinational financial services clients in Jersey, showcasing expertise in Real Estate funds and clients who provide trust, fund and real estate services. During her tenure with EY, Haley took on a secondment to EY's EMEIA FSO Digital implementation team, where she led the coaching initiative spanning 18 countries and provided training on digital auditing methods and data analytics. Haley will leverage these skills to continue encouraging local innovation and a learning environment in her teams.
Vanessa brings over 35 years of experience in the financial services sector, with a particular focus in asset management and insurance. Her focus in asset management is in listed funds operating in the private equity sector and having niche valuation products. Her wealth of insurance experience includes auditing a wide variety of insurance and reinsurance companies, protected cell companies and captives.
She also works with the UK sector team using her experience to promote Guernsey as the domicile of choice. Employing her extensive expertise, Vanessa  supports the local finance industry through her role as the accounting representative on the Guernsey International Insurance Association (GIIA) and is a member of its Regulatory and Technical sub-committee. Working with the regulator and industry, she led the initiative which introduced the concept of the derogation under UK GAAP.
Cristian has extensive experience in providing support to clients for international tax planning and structuring, which encompasses dealing with cross-border matters for numerous companies and advising businesses on the structuring of their international operations. He also specialises in economic substance requirements and automatic exchange of information regimes, particularly FATCA, CRS, CbCR and MDR.
In his new role, Cristian will continue to assist clients in dealing with various aspects of Guernsey tax, whilst helping them to navigate the ongoing developments in the international tax landscape, with a particular focus on raising awareness on the BEPS Pillar 2 initiative and its impact on the Guernsey tax regime.
Margo has led EY's CI Marketing and Business Development team for the last ten years, responsible for spearheading the cross-island team to execute strategic marketing and business development campaigns, while also championing EY's Corporate Responsibility and DE&I strategies. In addition, she has led projects for EY's EMEIA Wealth & Asset Management marketing team, promoting the firm's service solution by implementing integrated marketing campaigns involving collaborating with the firm's country offices.
In her new role, Margo will be working alongside EY's Leadership team to develop and implement the firm's growth strategy, which includes expanding the firm's market presence, broadening the firm's service offerings to better serve their clients and fostering new opportunities from outside of the Channel Islands.
Dan Saunders, EY's Channel Islands Managing Partner, said: "I would like to congratulate all those who have progressed to Director. As a firm, we pride ourselves on our commitment to our people, fostering a culture of continuous development and support so everyone can reach their full potential, so it's fantastic to see these individuals reaching this significant milestone in their careers.
"There has never been a more exciting time to join our leadership team as we continue to grow and invest in our CI practice. Our new directors will play an important part in driving our strategy forward to achieve our ambitions across the islands."
---
Pictured: Left to right – Vanessa Pipe, Max Ellis, Cristian Anton, Margo Blondel