We hear a lot about upskilling and reskilling at the moment. At a time when there's a skills gap between what employers in Jersey need and the skills those in the workforce possess, this week Channel Eye meets one of the students on the Digital Leadership Programme who has turned a bump in the road into an opportunity.
When Danny Butlin-Policarpo's job came to an end, he saw that as a moment to invest in his own future. The Digital Leadership Programme is a two-year course, which can be studied full time or part time, and is delivered at the state-of-the-art Digital Jersey Academy in St Helier.
We asked Danny about making that leap back into the world of learning.
"I had been in full-time employment for the previous five years working in an engineering and technology-related role but was looking at an alternative when my position was no longer required; I knew that just going back into employment didn't feel right, and a new challenge was more suited to what I felt comfortable with.
"Many of the skills I had acquired when I was a student were outdated or no longer provided me with current and relevant qualifications that the digital industry now looks towards. The Digital Leadership Programme seemed like a fantastic opportunity to be learning in a new modern facility with an agile approach to learning and gaining new skills and qualifications.
"Knowing I would be one of the first cohorts to graduate also meant that the contact time with lecturers would be high, meaning that areas of interest could be explored further if something became more of an interest. The range of qualifications was also highly appealing; gaining four qualifications within a short time whilst on the island was a better fit for me. Being a mature student being off-island wasn't a good option; the programme is unique in that respect and not something that has ever been available."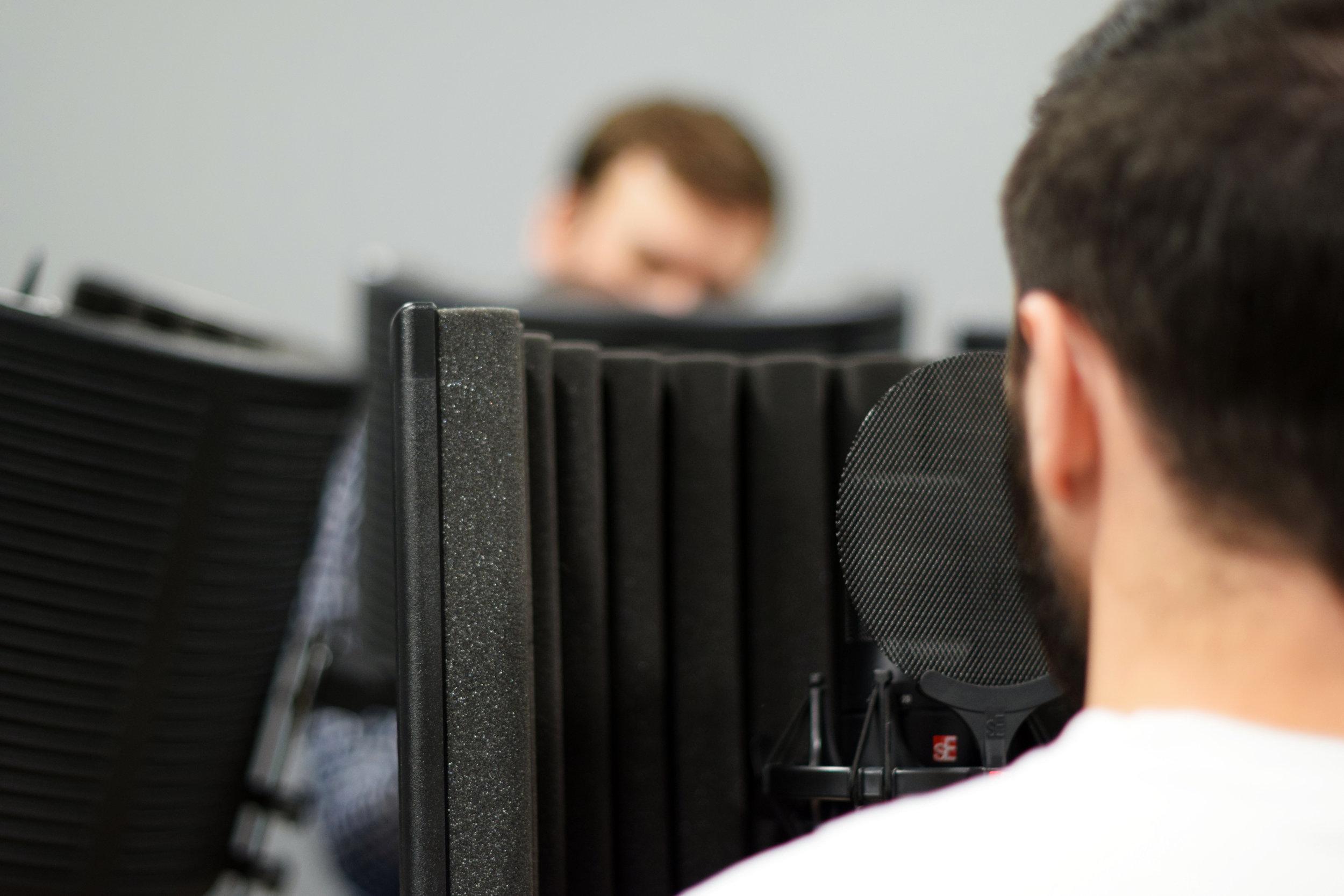 The Digital Leadership Programme allows students to work on real-world projects alongside a team of peers with similar career goals and passions. For Danny, it was the diversity of learning which attracted him to the course.
"The range of subjects covered, and broad aspect of the programme is undoubtedly one of the standout favourite things of the course. For those who have little to no knowledge or experience, the spectrum of subjects covered is invaluable as you get a sense and basic overview within each of the subjects. Some subjects will go into more detail than others, and the beauty is that you can focus more on the subjects you have a keen interest in by the second year."
"Talking with the lecturers allows you to discuss further learning options to explore things in greater detail. This approach to learning is very suited to my learning style, and absorbing information allowed me to gain a greater sense of knowledge by covering multiple subjects within digital industries."
Danny was one of the students to see things change suddenly and dramatically when the pandemic hit. And while that meant months away from the Digital Jersey Academy, it didn't mean being away from either the lecturers or his fellow students.
"Due to Covid-19, learning had to become more flexible. Although learning from home was not what I imagined I would be doing at the start of the course, the programme quickly adapted to provide us with online learning, so our studies were not significantly impacted. I was given consideration to my wellbeing and encouraged to learn at my own pace where possible. This was very helpful as lesson delivery through a screen for 8 hours a day adds extra stresses."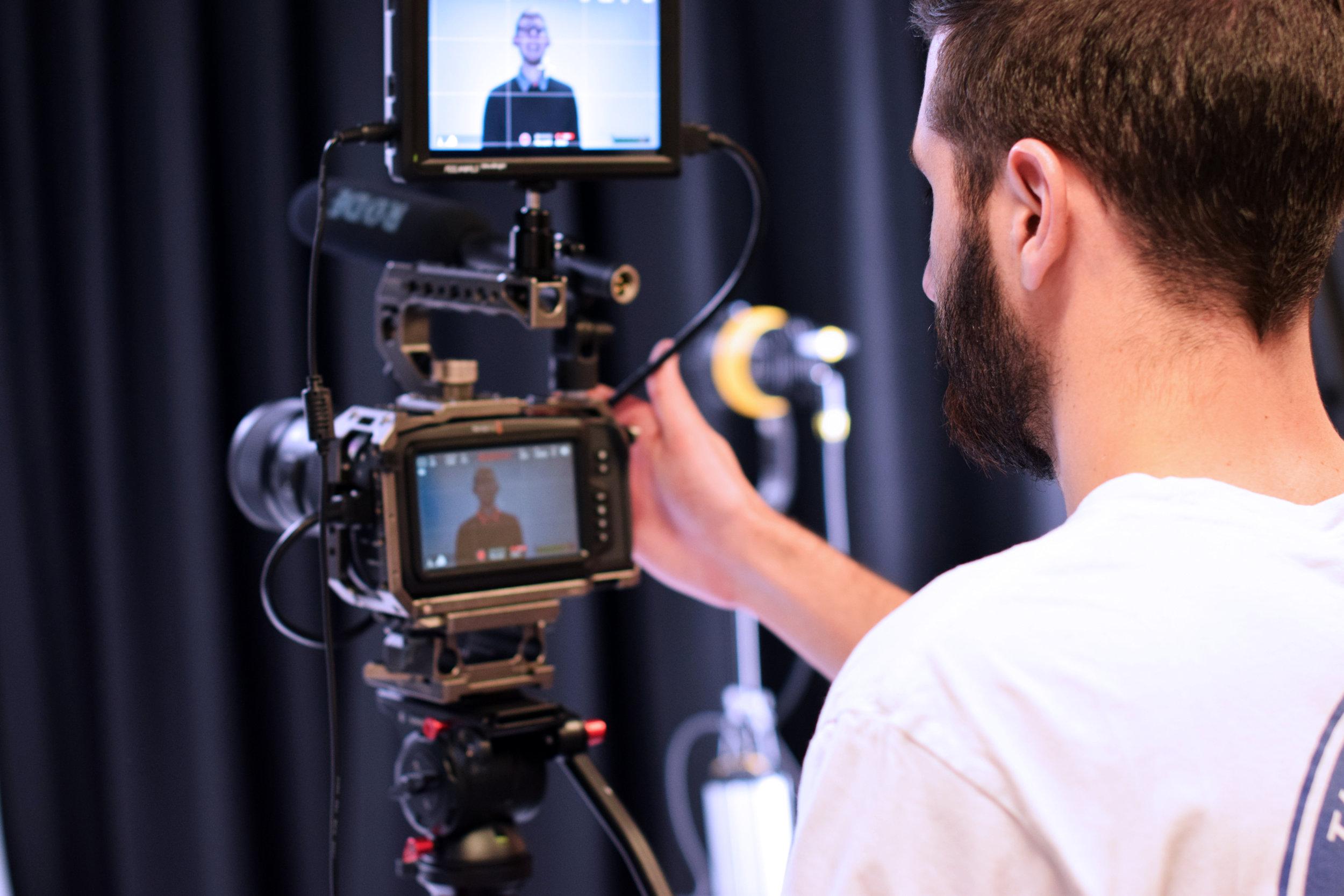 And, of course, the Digital Leadership Programme is now back at the Digital Jersey Academy. For Danny, his favourite subject within the course was the one that rooted all things digital in the world of industry.
"Although several subjects were covered, the one standout subject and qualification for me was business. It incorporates the Charted Management Institute (CMI) qualification. This subject was lectured by an external lecturer who has many years of experience teaching the qualification; this made all six associated assignments easier to understand and digest.
"The subject covered a range of modern and traditional business practices and gives you a fantastic insight into general structures and workplace cultures, and processes that many organisations today go through. Coming from a background of working life, many of the topics discussed were familiar, but the subject provided greater understanding; by understanding the theory together with models and process as the foundations of how business conduct operations, I found it fascinating and valuable knowledge that can be utilised in any type of industry, you may end up working within.
"The subject assignments also had a practical approach to completing them with the student being asked to a range of action words such as describe, evaluate, or compare when answering questions; this made the writing process enjoyable as you are demonstrating your learning in a practical written format that even in the future you could refer to if you need assistance in a particular business environment or scenario."
Danny's set to graduate this year. His first move will be to make the most of being able to get away from it all for a while, before returning his focus to both his own business and the prospect of playing a part in others.
"I plan on taking a well-deserved break once the course is finished. Still, when I return, I will be hoping to start something new using the skills and qualifications I have gained to look for new career opportunities, either on the island or further afield.
"I was also fortunate enough to start my own business during my time on the programme, which has allowed me to practice many of the skills I have been learning already. With the assistance of a mentor, we also completed a business plan as a finished document to present to potentially interested parties and as a proof of concept.
"The programme has expanded my knowledge within the digital industry and provided me with further learning and qualifications that will hopefully provide me with a career path more suited to my interests and goals in life."
---
If you'd like to find out more about the Digital Leadership Programme, visit www.digitalleadership.je to find out more about the course, and the flexible full time and part time options.