The Vale Earth Fair is back for 2023 [latest]
We at the Vale Earth Fair have been extra organised this year and have already secured some great acts. This year's festival will be held on Sunday 27th August and will be showcasing tonnes of local talent as well as acts from across the UK.
The Vale Earth Fair is the Channel Islands' longest running music and arts festival and has established itself as a regular fixture on the UK festival circuit, attracting some big-name festival acts such as Skindred, Roots Manuva, Buzzcocks, Alabama 3, The Nextmen, Asian Dub Foundation, Hollie Cook, and Neville Staple in previous years.
This year's festival will once again take place across three stages of live music, two DJ stages and the Sneakaway spoken word stage throughout the castle and its surrounding area.
The headliner for this year is none other than Bob Vylan! Having formed around 4 years, the Bob Vylan sound is ever evolving and crosses genres and sonic dimensions. They incorporate these multiple styles in their music in an attempt to bridge genres and fuse subcultures together.
Their unique style has found them embraced by rock crowds and rap crowds alike and their independent nature has seen them start their own Ghost Theatre record label to release their music on, free from the restraints of major label politics, a route that last year led them to number 18 on the UK national album charts, 4 in the physical charts and number 3 on the independent charts, with their most recent album 'Bob Vylan Presents The Price Of Life'. The first time in history that an album entirely produced, recorded and mixed by the band and
released on the band's own label has reached the top 20. This album won the Kerrang! 'Best Album' award for 2022, and in 2022 they won their first MOBO award for Best Alternative Music Act, as well as gracing numerous magazine covers.
Their latest single The Delicate Nature is a collaboration with Laurie Vincent of Slaves and was released towards the end of last year to much critical acclaim – it is a powerful and urgent track with typically honest and hard-hitting lyrics – just what we've come to expect from Bob Vylan.
Their live shows have seen them play at Reading and Leeds and ALT LDN festivals, be the main support to Biffy Clyro, and throughout October/November 2021 they supported The Offspring in arenas across the UK. In 2022, they played sell out shows across the UK and festival season saw them playing Glastonbury, Full force, 2000trees, Rebellion Festival, Boomtown, Pukkelpop and Riot Fest in the USA as well as many more. They are not to be missed.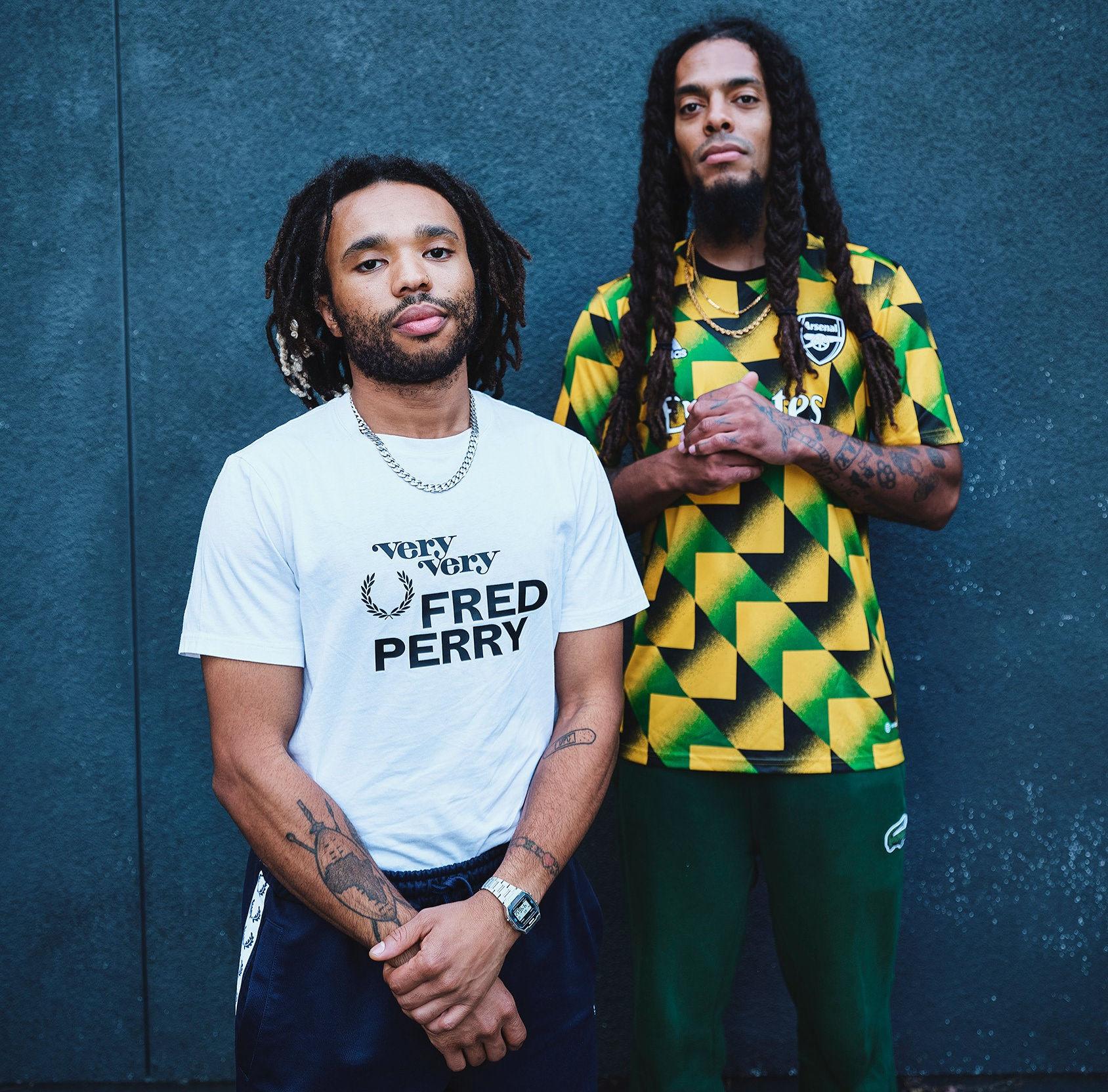 We are also fortunate enough to have the Electric Shakes joining us for this year's festival. This Bournemouth three-piece describe themselves as "Kick Ass Dirty Boogie and Garage Rock N Roll reeking of old smokey bars and sweat drenched floors". What else is there to love? Sharing a mutual respect for hard working, unpretentious, music from the soul, they have clocked up an approximate total of 1,000,000,000 hours worth of playing music in some way shape or form (according to their calculations). They have played alongside some great UK acts such as Stiff Little Fingers, Elephant Tree, Pussycat & The Dirty Johnsons, 999, and The Surfin Birds. This is, of course, not their first Guernsey appearance by a long way – some may recall the last time they played locally was back in 2020 at Sound Festival at St James. The band dominated the stage and gave us an hour of energy and groovy rock. A great time is sure to be had!
Of course, it wouldn't be the Vale Earth Fair without some incredible local acts. This year we are pleased to announce that ultra-talented duo SkySkyrapers will be tearing up the NexT Up stage and the Space Pirates of Rocquaine will be bringing their bouncy, folky tunes to keep us all dancing.
More acts announced…
We are very excited to officially announce many more acts who will be keeping you entertained and dancing all day and all night. Here are the visiting acts you can expect to enjoy this year…
Influenced by the sounds of Jamaican Roots, Dub, Rocksteady and Boom Bap, Kiko Bun on the Castle Stage is sure to be…super fun (sorry couldn't resist). Hailing from North-West London, Kiko offers a contemporary voice for his generation over music that feels timeless. His sounds are a reflection of his laidback lifestyle which has attracted a passionate fan-base following performances across the festival circuit such as Glastonbury, Boomtown, Reading & Leeds, and receiving radio support from the likes of David Rodigan and Don Letts. Although regularly working with the likes of The Nextmen, Gentleman's Dub Club and Mungo's Hi Fi, his appearance at the Vale Earth Fair sees him performing with his own backing band, so are in for a special treat. His reggae sound is sure to get you dancing and feeling in the summer spirit!
But before Kiko Bun, we are delighted to bring you the funky sounds of Mr Tea and the Minions on the Castle Stage. These guys have been unleashing their colourful explosion of musical mayhem on unsuspecting audiences since 2013. Their raucous Ska Folk blended with full-fat Balkan beats and a squeeze of tangy dub has made them party-starting festival favourites – and has inspired frenzied dancing all over the UK (and on a number of forays into continental Europe), with over 100 festival appearances including Glastonbury, Boomtown and WOMAD to name just a few. Expect high energy, melodic and exciting original songs which are sure to get you dancing.
The Electric Shakes are also popping over from Bournemouth for a set on the Castle Stage. Fronted by the prolific Steve Lynch (Teaspoonriverneck, Thee Jenerators, Remainder 3, etc.), this four piece will provide some high energy garage rock and roll to start the evening off, and Perchard's Wall from Jersey will provide some music for the mind that they are sure you'll dig earlier in the afternoon.
Headlining the NexT Up stage we have a real treat for you. Back in Guernsey once again are the phenomenal Volleyball. Since they last played over here, they have released a new album 'Mush' which is their first album-length release. The whole thing was recorded in just one weekend at Hackney Road Studios and was improvised to keep the music raw and unfiltered.
What they created that weekend was all captured in a series of videos which can be found on their YouTube channel. Everytime Volleyball play a show, we know to expect psychedelic tunes mixed with haunting and melodic vocals in a beautiful and incredibly engaging way.
Heading up the Magic Moustache stage, we have the pleasure of introducing Karma Sheen. Hailing from cosmopolitan London, the music of Karma Sheen merges Hindustani Classical, fuzzy 60s Rock à la Jimi Hendrix and Sufi inspired lyricism, deeply rooted in cultural heritage. By daring to embrace the Hindustani format while drinking from retro aesthetics and resignifying it all with the avant-gardism of neo-psych, they create something both recognizable and new. Set
to release their debut album in 2023, the group became known for their captivating performances fuelled by a plethora of electrified folk instruments.
Also appearing on the Magic Moustache stage are Brighton-based self-proclaimed 'Twang-Pop Post Yacht-Rock Soft Psychers' Hutch. Since releasing three singles in the last year, they've picked up a strong organic following, hit the festival circuit, received BBC and international radio attention, made the Glastonbury longlist in 2022 and sold out both of their headline shows. They've been described as "a band as good as 'Rumors'-era Fleetwood Mac" which is high praise!
The Sneakaway Stage will this year see the return of some familiar folk from across the sea, who will be bringing along a whole bunch of friends. We are particularly excited to see the return of the extraterrestrial rhyme masters, Runchtacular with their puppetry. Alongside this, expect to see UK spoken word artists and poets such as Kid Anansi, Morgan Clark, Iris Colomb, Tyger Soul and Nat Nye the Lyrical Alchemist. Local acts include: Borderline Ramblings, Aeva Joy and Yves Le Marquand with more to be announced soon. All this can be found at the bottom of the hill, as well as a chat about local queer art.
It wouldn't be the Vale Earth Fair without some incredible local acts, so this year we are pleased to announce: the return of Dave and their funky tunes, the groovy global beats of Le Beaubo, folk rock from the Space Pirates of Rocquaine, the ever-energetic The Bensons and a special one-off performance from garage rockers Thee Jenerators. Many, many more great live acts and DJs will be accompanying them across six stages from midday to midnight.
---
Proceeds from the Vale Earth Fair are split between humanitarian organisations Safer, the Linda Norgrove Foundation and the Burma Campaign UK.
If you would like to find out more about volunteering with the Vale Earth Fair, please contact info@valeearthfair.org or message us on Facebook.