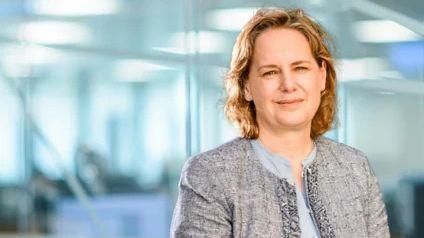 NED Breakfast Club launches in Guernsey
A new breakfast club aiming to inform and educate Non-Executive Directors (NEDs), keeping them abreast of current trends and regulatory matters, is launching in Guernsey.
The Imperium NED Breakfast Club is holding its inaugural event on Friday 29th April.
Guernsey based Fund Services firm, Imperium is bringing the new club to the island network with an aim of making knowledge and expertise available to the NED community.
Emma Bailey (pictured) from KPMG will be the first guest speaker in the series.  Prior to joining KPMG Emma worked for nearly 20 years at the Guernsey financial Services Commission (GFSC).  Emma will provide useful regulatory insight and relevant updates in the investment funds sector.
Emma has a deep understanding of regulatory matters and contributed to major external facing projects in reaction to the changing regulatory landscape, including leading Guernsey's response to the EU's AIFMD and has represented the GFSC and the island internationally.
Barry McClay Managing Director of Imperium Funds said: 'The Regulatory environment is constantly changing and there has never been a more important time for us all to pool our expertise and share our knowledge for the benefit of all.  Guernsey as a jurisdiction has a wealth of world class expertise and we felt there was a real opportunity for us to harness this and bring together our NED community.'
The breakfast series is open to Non-Executive Directors in Guernsey, and anyone interested in attending should in the first instance register their interest with Charlotte Parr – charlotte.parr@imperiumfunds.co.uk.