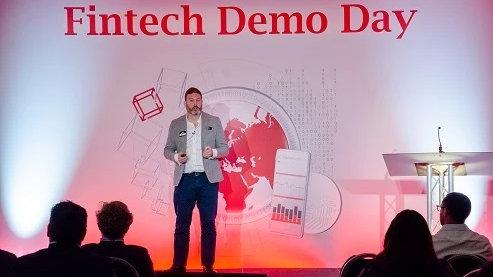 Jersey Finance Fintech Demo Day 2022
The Jersey Finance fintech demo day is now in its third year.
Join us for a series of demonstrations, talks, and networking opportunities with a selection of firms representing Jersey's thriving and vibrant fintech community, as they present their products and solutions to our Jersey Finance Members.
As an international finance centre with a global client base and a robust regulatory environment, we recognise the value of fintech in achieving our digital aspiration "to be the easiest international finance centre to do business with remotely in a digital world". Fintech Demo Day 2022 will support our recently refreshed fintech strategy by focussing on its core pillars of compliance and risk, productivity, and interaction.
The full list of firms who will be presenting at our Fintech Demo Day will appear here as they are confirmed and a full agenda and running order will be available closer to the event.
Following Member feedback from last year's event, the format for the day will be two sessions starting at 9.30 am (registration from 9.00 am) with a networking break in between. We will also host a networking lunch to close, which we would encourage you to stay for and make the most of the opportunity to talk one-on-one with our exhibitors.