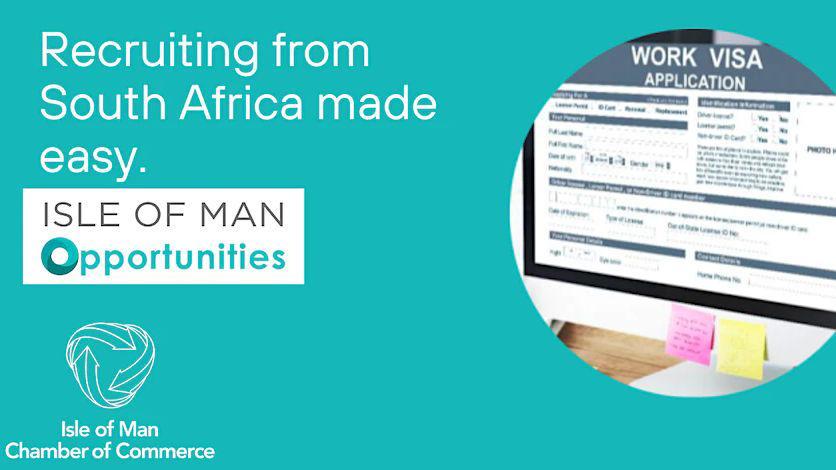 IoM Opportunities: Recruiting from South Africa made easy
This event is aimed at Employment Agencies, Recruiters, business owners and HR professionals from all sectors.
This insightful session aims to break down misconceptions surrounding the recruitment of workers from South Africa and in particular the Visa Process. The workshop will cover:
The simplicity of recruiting from off island.

The bureaucracy and challenges in South Africa in obtaining documents and being 'visa prepared'
The work we do before recommending potential employees
The process an employer needs to go through in order to employ from off island.
The Confirmation of Employment form
The immigration process
The timelines
The benefits including government funding and incentives available
The Skill Shortage List
The pitfalls of skill shortage list and how not every role can be recruited from off island

Case Studies
Benefits to the Business Community

Fulfilling the skill shortage
Key Sectors on the Island
Economic Growth
Filling roles on the island once families arrive
Understanding the overall process better, the simplicity of it all and encouraging recruitment from off island going forward.
About the Presenter
Isle of Man Opportunities are keen to dispel the myths regarding recruiting from off island and to make the process more simplified for recruiters and employers and HR professionals. IoM Opportunities manage the visa preparation and the employment search preparation for clients wishing to relocate to the Isle of Man. They have clients already visa prepared who could fill a role that is currently being advertised. We assist with the immigration process for both the employer and the employee and can also obtain references etc from South Africa