Ian Rolls' latest exhibition, 'Island'
ArtHouse Jersey is delighted to announce locally admired artist Ian Rolls' latest exhibition 'Island', which will open on Friday 9th December 2022 at ArtHouse Jersey at Capital House.
Running for three weeks, 'Island' represents the coastal landscape of Jersey that most will be very familiar with and fond of, with Rolls saying he found these locations a stable platform of familiarity and comfort at a time when his own emotional landscape was changing. All pieces on display at the exhibition space will be for sale.
To help celebrate the opening of the exhibition there will be a very special evening of music and art with Blues star Giles Robson and very special guest, vocalist Robin Kapsalis. The live music will take place within the exhibition at ArtHouse Jersey at Capital House between 6pm and 8pm on Friday 9th December. Tickets are available to purchase here.
The 'Island' exhibition is about identity. The identity of Jersey but also our own identity that is partly shaped by our Island home. Rolls believes that the identity of any location depends not on the place, but on the observer. We all have our own viewpoint of the world, but art provides a unique portal to occasionally we see it through the eyes of another; who can visit Arles and not see it through the eyes of Vincent van Gogh?
This series of oil paintings is conceived as one big artwork, made up of a number of small artworks of the same size, style and technique. Each piece is essentially a patchwork of coloured islands on a black background. Each one is very simple and stylised. But they all represent a place to which we will bring our own associations.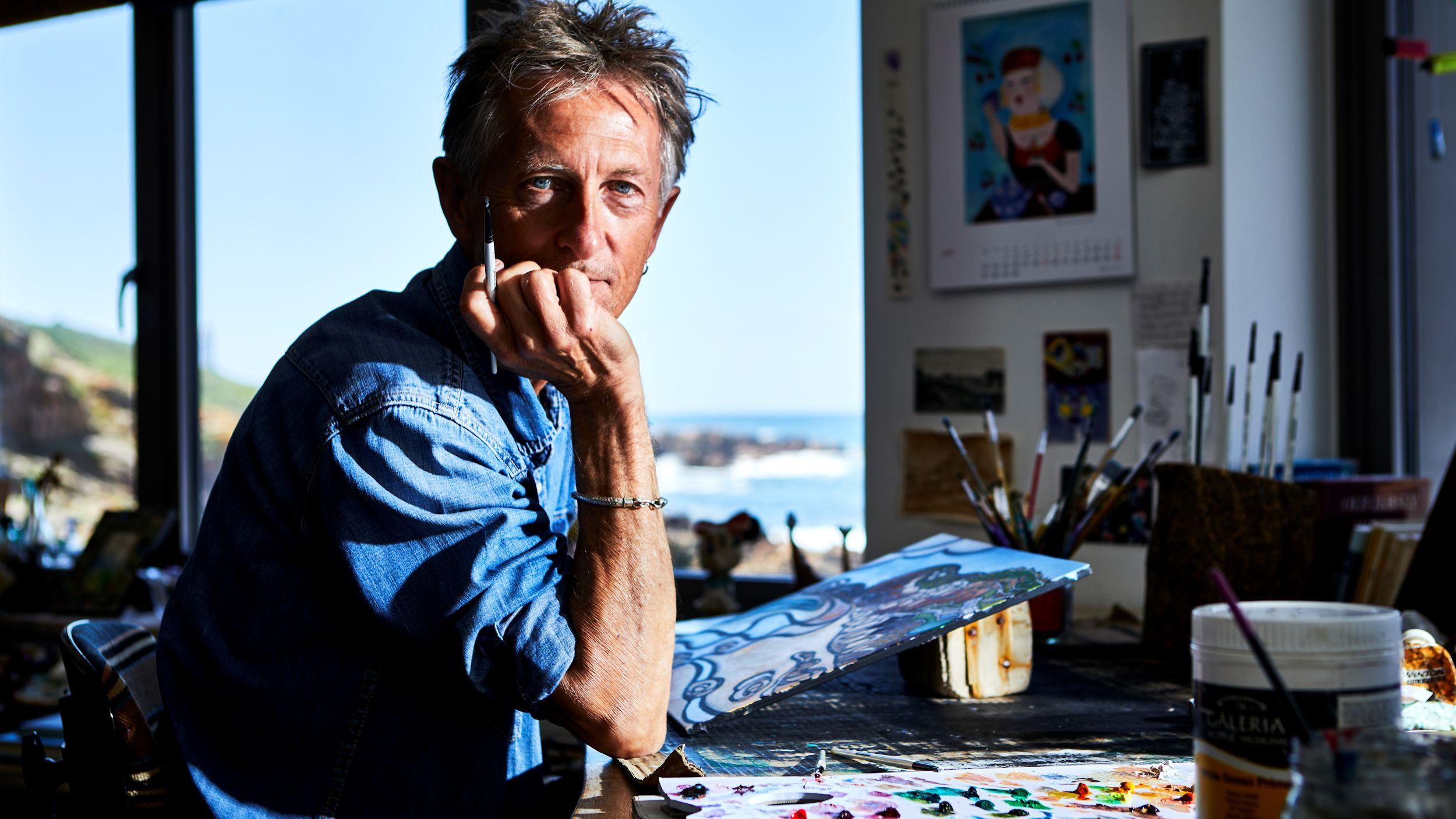 Of the exhibition the artist, Ian Rolls, said: "This show consists of 42 oil paintings of the coast of the Island, but the series is conceived as one big artwork with many layers; a farewell to my mum, a connection to my past, a search for identity, an emotional therapy, a new way of seeing familiar things, a leisurely walk around the Island. The paintings represent the way I see the Island at this particular time, or maybe want to see it, through the distorted prism of a more playful, innocent and optimistic vision.
It was a huge privilege to be given the opportunity to have this exhibition at Capital House. I have worked closely with ArtHouse Jersey over many years and I want to publicly thank the team for firmly establishing Jersey on the wider cultural map and helping to improve the lives of many through creativity."
Director of ArtHouse Jersey, Tom Dingle, said: "We're delighted to be closing our first calendar year at Capital House with this colourful and playful exhibition by Ian Rolls. We have enjoyed a close and fruitful relationship with Ian over many years and admire how he has often embraced a wide variety of mediums to create work that addresses key concerns within society, from climate change to the plight of refugees. With this body of work Ian has returned to paint to explore the local landscape offering his own reflections on this Island that we are all familiar with."