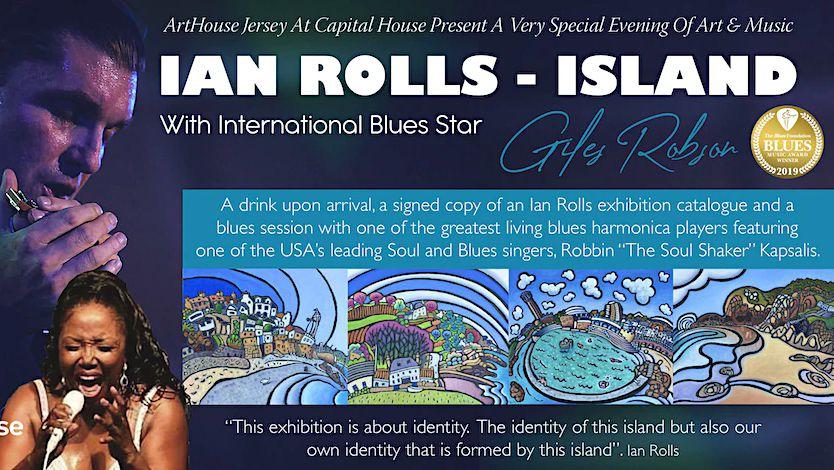 Ian Rolls 'Island' with Giles Robson and Robbin Kapsalis
Join us for an early evening of art and music at Capital House St Helier, presented by ArtHouse Jersey, celebrating the new exhibition 'Island' from much loved Jersey artist Ian Rolls.
Included in the ticket price is a drink upon arrival and a signed Ian Rolls exhibition catalogue plus a live blues show from international blues star Giles Robson and very special guest, southside Chicago born Soul & Blues singer Robbin 'The Soul Shaker' Kapsalis.
---
The 'Island' exhibition is about identity. The identity of Jersey but also our own identity that is partly shaped by our Island home. Rolls believes that the identity of any location depends not on the place, but on the observer. We all have our own viewpoint of the world, but art provides a unique portal to occasionally we see it through the eyes of another; who can visit Arles and not see it through the eyes of Vincent van Gogh?
This series of oil paintings is conceived as one big artwork, made up of a number of small artworks of the same size, style and technique. Each piece is essentially a patchwork of coloured islands on a black background. Each one is very simple and stylised. But they all represent a place to which we will bring our own associations.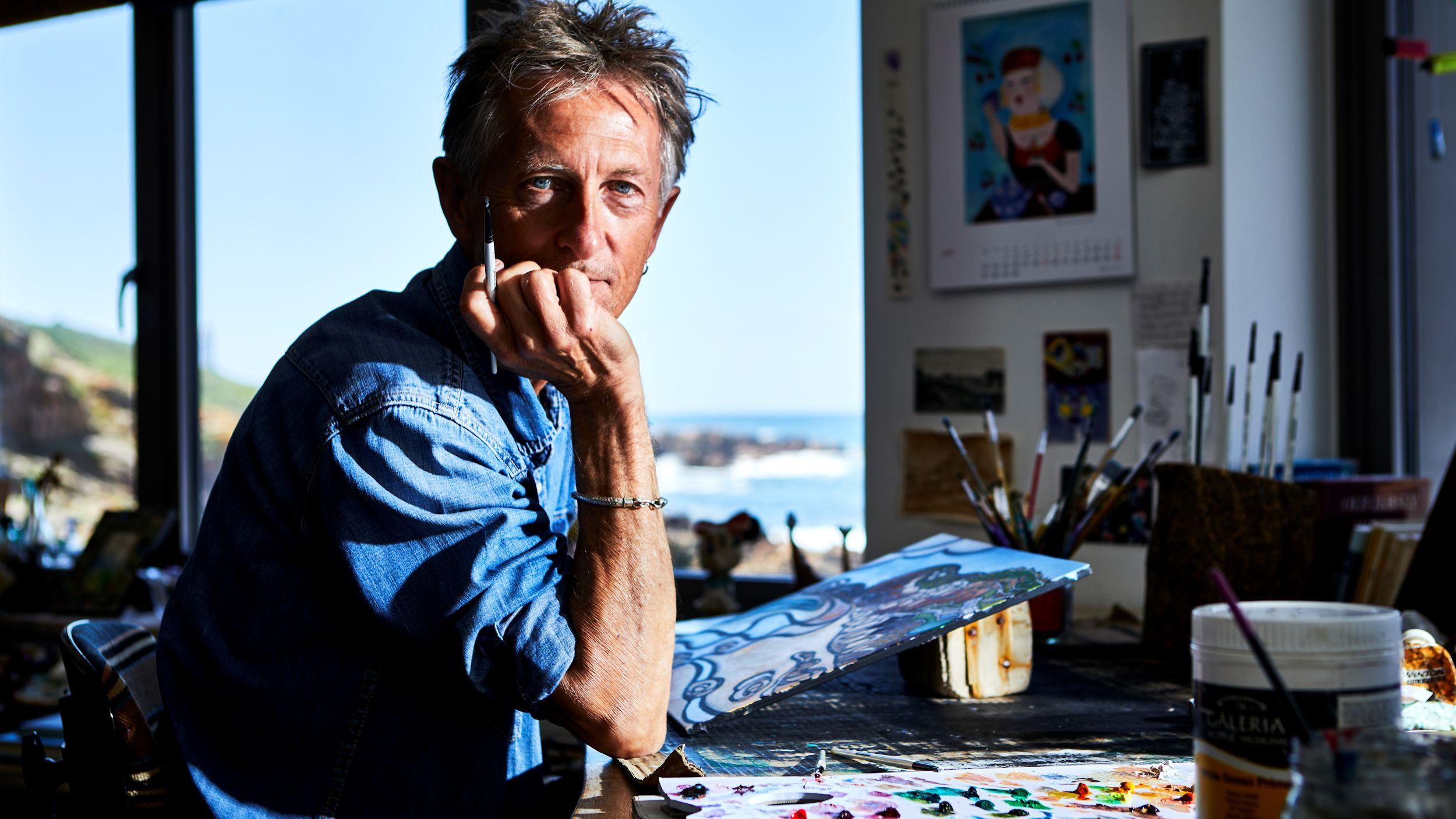 Of the exhibition the artist, Ian Rolls, said: "This show consists of 42 oil paintings of the coast of the Island, but the series is conceived as one big artwork with many layers; a farewell to my mum, a connection to my past, a search for identity, an emotional therapy, a new way of seeing familiar things, a leisurely walk around the Island. The paintings represent the way I see the Island at this particular time, or maybe want to see it, through the distorted prism of a more playful, innocent and optimistic vision.
---
Giles Robson
Multi award winning, internationally recognised Blues harmonica virtuoso, singer and masterful showman Giles Robson has had what can only be described as a dream musical career. The ONLY UK or European artist to appear on Chicago's legendary Alligator Records who described him as "A blues giant, absolute master of the form". He is only one of three UK blues artists alongside Eric Clapton and Peter Green to win a coveted Blues Music Award in Memphis (The Grammys of the Blues).
His albums are in the top of the world's most prestigious music magazines critics polls – Mojo Magazine, Living Blues and Downbeat. He regularly tours 15 countries internationally a year. He plays and sings beautiful, powerful, emotional and timeless blues with a deep groove and laden with intense feeling.
He is widely considered one of the world's greatest blues harmonica virtuosos. He plays in his own accomplished and distinct style that captures stunned audience's hearts and imaginations with his mixture of superb technique, rhythmic power, tonal control and sensitive emotional expressiveness. Witnessing Giles Robson live is a dazzling, and unforgettable experience as audiences from around the world constantly discover.
"Giles Robson belongs to the finest, the absolute top, of the current blues generation" Rootsville.eu (Belgium)
"Well worth his place in blues harp history" American Blues Scene (USA)
"Chicago legends Wells, Cotton and Branch have a worthy heir to the blues harp throne" Blues Matters (UK)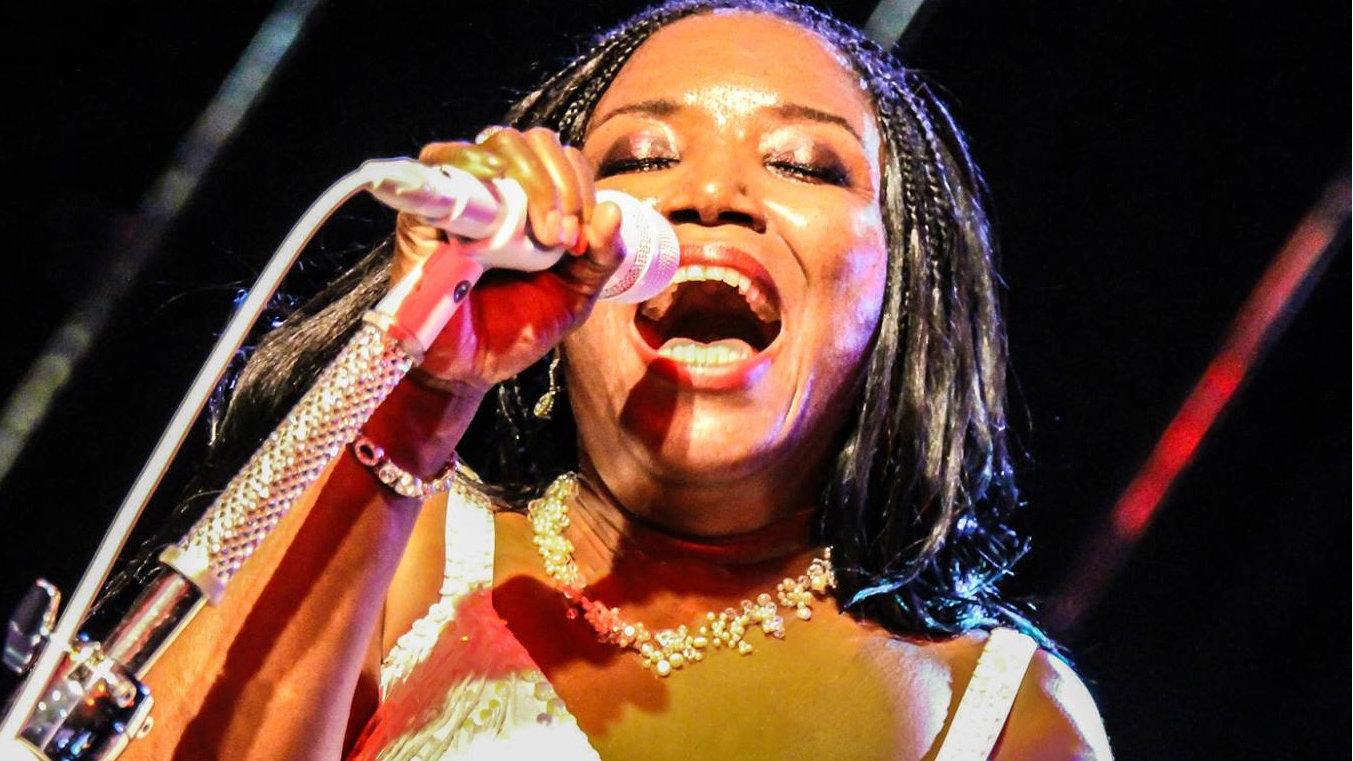 Robbin 'The Bone Shaker' Kapsalis
Robbin was born on the Southside of Chicago and soaked up the sounds of the legendary blues city before moving to be raised in Atlanta, Georgia. Featuring a powerful and commanding voice that is steeped in the greasy and dirty but still emotionally effecting side of blues, Robbin has all the understanding of the classic phrasing, textures, rhythm and attitude of the music. She adds something fresh and sassy to the mix too – so is very much rooted in our time. And as a charismatic front woman, she is second to none with an energy level that is unrivalled in the blues scene today.
Think Sharon Jones of the Dap Kings meets Koko Taylor and you might have an idea of the talent level on display here. Her first appearance in Europe at the Banana Peel – once Euro blues fans witness her talent we are sure of long and successful European visits ahead!
"A great vocalist" Blues Blast Magazine (USA)
"Robin Kapsalis needs to be your new favourite vocalist" Rock & Blues Muse (USA)
"Kapsalis's rich sultry alto voice is clearly the star attraction… her vocals seem to effortlessly flow… her voice is filled with the passion and grit of a self made woman. She needs to be experienced live." Living Blues Magazine (USA)
"Excellent vocals. I really like Kapsalis' voice with a deep richness that you don't find often" Bmansbluesreport (USA)
"One of the hottest live acts on the circuit today" Chicago Blues Guide
"Throws everything in the fire for her fans" rootstime.be (Belgium)