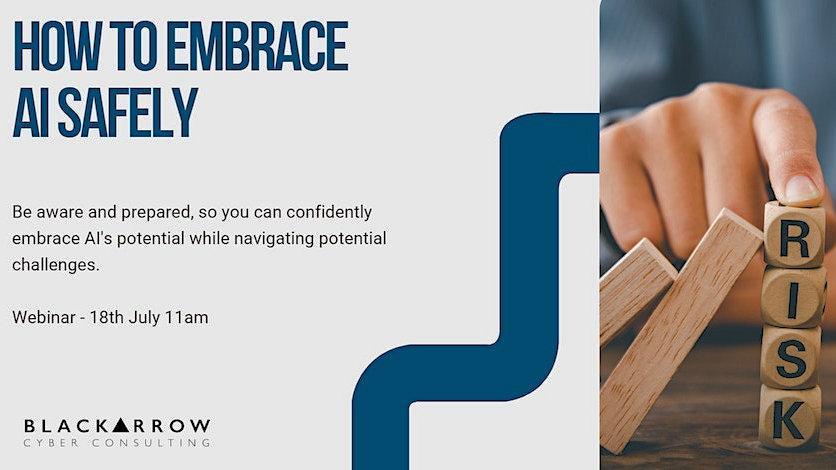 How to embrace AI safely
Join us at this informative online event where the team at Black Arrow will share their passion for AI and shed light on the lesser-known risks associated with its use.
Gain valuable insights from James Martel and Bruce McDougall, experts in cyber threat intelligence, as they share how organisations and individuals can take proactive steps to mitigate these issues and make the most of AI's vast benefits. By being aware and prepared, you can confidently embrace AI's potential while navigating potential challenges.