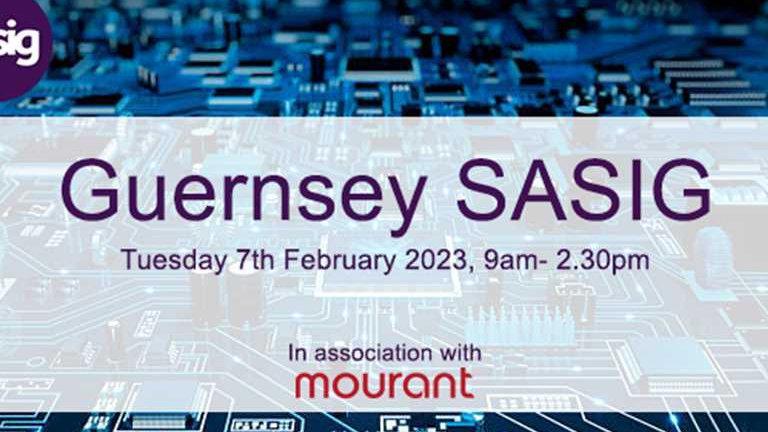 Guernsey SASIG (Security Awareness Special Interest Group)
After a three-year hiatus, we are finally able to return to the Channel Islands. We are always delighted at the size and seniority of our offshore audience and the way in which it increases each time, and we are confident this year will see that trend continue.
We are most grateful to our hosts, Mourant, whose generosity has allowed us to arrange this important meeting, at which we will be discussing a miscellany of security topics, for the first time in Guernsey. The agenda has been curated based on local feedback, covering important topics, including, keeping up with regulators, threat intelligence, supply chain security, cryptocurrency and geopolitics.
Presentations on the day include:
Opening Keynote – Keeping up with the regulators

Presented by Sally Rochester, Director, Mourant Consulting

A dangerous point in history – Geopolitics, technology and the evolution of threats

Presented by Tarquin Folliss OBE, Vice Chairman, The SASIG

Cryptocurrency, the future of finance or a money laundering Ponzi scheme?

Presented by Andrew Cortis, Director, Perimeter Group

Threat intelligence briefing

Presented by Bradley Bosher, Senior Systems Engineer, Varonis

Panel session: Supply Chain

Facilitated by Justin Bellinger, Guernsey Chief Executive, Sure
Carl Ceillam, CEO and Founder, The Chain
Paul Torode, Group Head of Information Security & IT Governance, First Central

Panel session: To cloud or not to cloud

Facilitated by Tarquin Folliss OBE, Vice Chairman, The SASIG
Matthew Parker, Chief Information Security Officer, Mourant
Bradley Bosher, Senior Systems Engineer, Varonis
Mark James, Senior manager, ESET
Gabriel le Roux, Enterprise Business Development, ESET
All SASIG events operate under the Chatham House Rule and there is no charge to attend. Refreshments will be kindly provided by our hosts.
Places at this event are limited, so please register early to avoid disappointment. We will provide full venue and event details to those who apply to attend in person when we confirm your place.
We are working hard to make our in-person events Covid-secure – you can find out more here.
If you are a member of ISACA, ICA or The Security Institute, you can earn CPE/CPD points for attending our events live/in person. Remember to log your attendance with your provider to be credited.