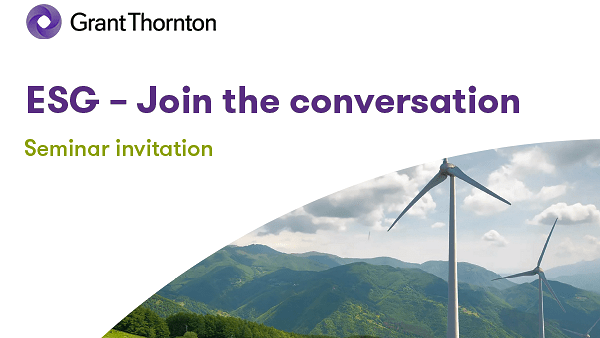 ESG – Join the conversation with Grant Thornton
Environmental, Social and Governance refers to a company's behaviour with regards to the 3 pillars and ESG data produced reflects the externalities an organisation is producing with regards to them. Investors are increasingly applying these factors as part of their analysis to identify business risks and opportunities, and they are relevant to all stakeholders in the value chain.
ESG and its impact on businesses in the Channel Islands will increase significantly in the immediate future and beyond.
Grant Thornton's ESG expert, Dipak Vashi, will cover and explore the following topics:
What is ESG?
What impact does ESG have?
How to set the ESG agenda
Treating ESG as an opportunity
Getting ahead of the curve