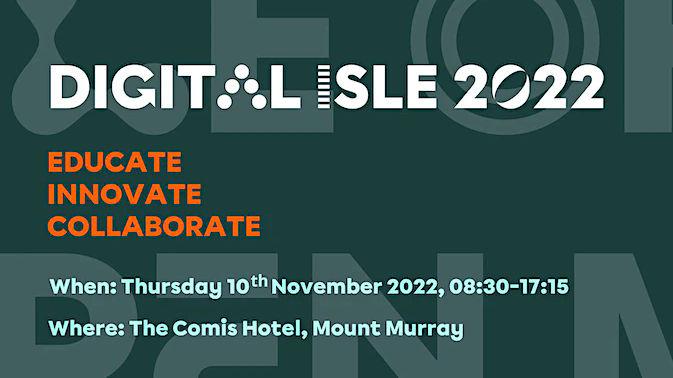 Digital Isle 2022 – Educate:Innovate:Collaborate
Isle of Man's technology sectors come together for a day of discussion on topical issues locally and globally for the digital sector.
Don't miss this fantastic opportunity to hear from some of the most influential voices from the Island's digital sectors on 10th November 2022, for the opportunity to learn, share knowledge and network.
The event will feature a wide range of keynote speakers and presentations, as well as panel discussions led by industry experts across the Isle of Man and from guest jurisdictions.
This is an exciting opportunity to participate in a forward-thinking event that will provide a platform for collaboration across jurisdictions and sectors to develop our Digital Isle.
Click here to view the agenda.
Spaces are filling up fast, so click here to secure your spot.
Time – 08:30
Date – 10th November
Place – The Comis Hotel, Mount Murray