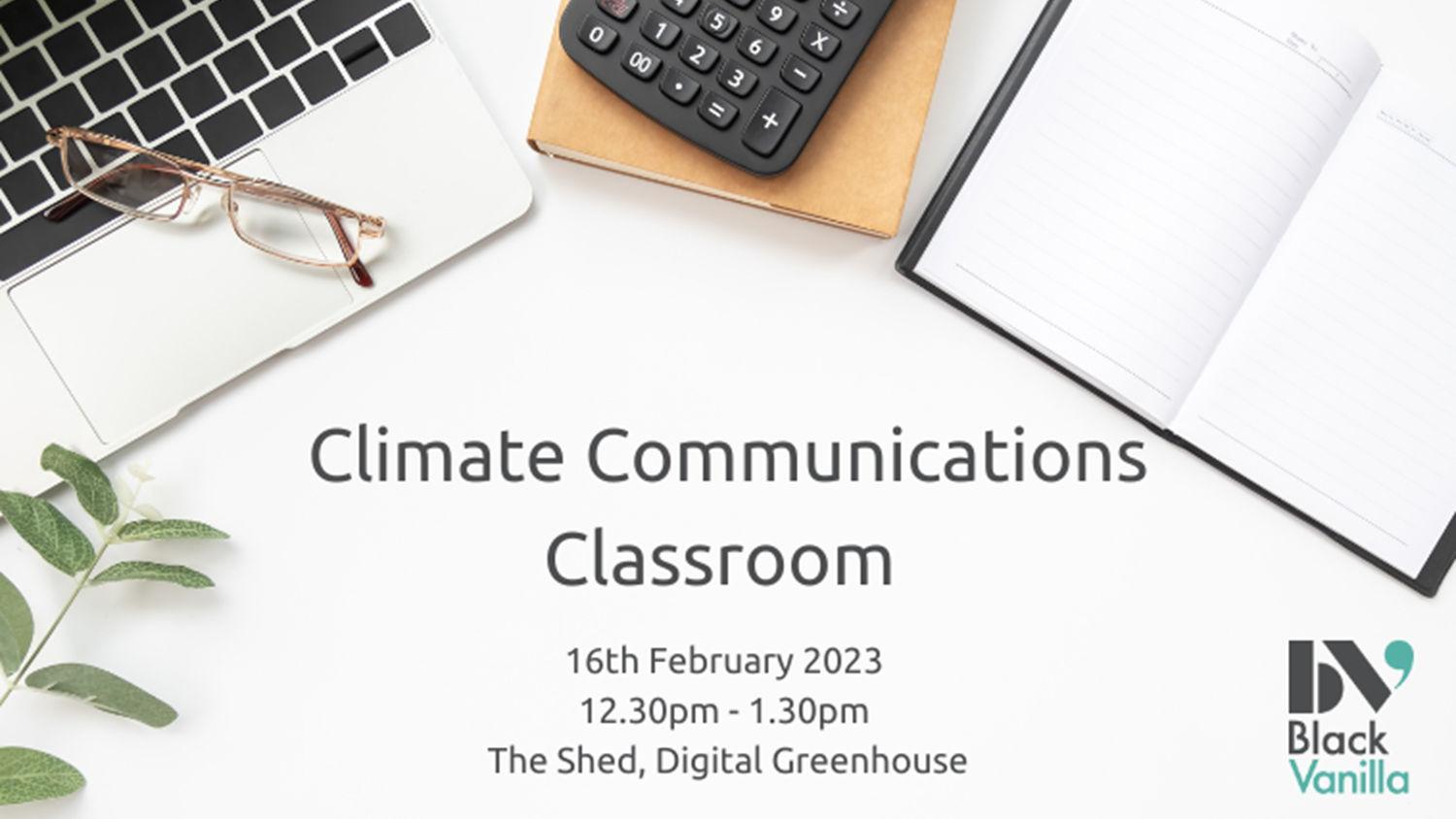 Climate communications classroom
As communicators, we are responsible for ensuring that the messages we share are accurate and trustworthy.
Unfortunately, some companies try to greenwash their image by making unsubstantiated claims about their environmental practices. Misleading claims can damage the company's reputation and the public's perception of climate change.
However, it's easy to fall into the trap of greenwashing. Many organisations are in the early stages of their journey to net zero; standards and terminology can be confusing, and most people need to increase their knowledge and understanding of climate science.
In this 'lunch and learn' style session, Nichole Culverwell, Black Vanilla's Agency Director and a Chartered PR Practitioner will discuss best practices, the fundamental principles of effective climate communication, and how to create an effective communications plan.
We will also examine some recent Advertising Standards Association rulings and some of the brands which stand out for the right reasons.
"Most organisations, including Black Vanilla, want to reduce their carbon footprint. We are experiencing first-hand the challenges this poses and are acutely aware of the dangers of greenwashing. We hope this session is an opportunity to openly discuss these challenges and collectively find solutions to how we talk about our environmental goals," said Nichole Culverwell, Black Vanilla Agency Director.
"It is more important than ever to communicate accurately and effectively about climate-related activity. By sharing ideas and working collaboratively, we can overcome the challenges posed by this complex and pressing issue."