The Jersey Branch of the Chartered Governance Institute (CGI) Graduation and prize giving ceremony for Jersey Students is taking place on 24th September.
For its celebratory event this year, the members of the CGI Jersey Council will focus exclusively on the graduates, students and local members, especially given the unprecedented difficulties its students have endured in recent months. The Annual Awards will return in 2022.
This one-off CGI Graduation and Prize Giving Ceremony will applaud the achievements of the graduates who qualified in 2019, 2020 and 2021, the students who completed their IFA4 and IFA5 qualifications, and members who upgraded to Associate (ACG) and Fellow status (FCG) during this period. The winner of the Student Excellence Award, based on examination performance will also be announced.
Chairman of the Jersey Branch of the Chartered Governance Institute, Anna Tredant commented: "We are very happy with the focus for this year's event. Although not our usual annual event, we feel it is entirely appropriate to focus instead on the students, graduates and members and to celebrate their hard work and achievements in the presence of their employers, family and friends, especially given the recent challenging times. We are particularly grateful to the generosity of our sponsors, Apex Group, BPP Professional Education, Computershare, Crestbridge, First Intuition, and VG for making this one-off event possible."
The event will be held at the Radisson Blu Waterfront on Friday, 24th September 2021 at 7pm to midnight. It is open to CGI members, students and non-members from Jersey and overseas, and will include a drinks reception, three course dinner, the graduation and prize giving ceremony, with celebrations until late. Graduation gowns will be worn as an option for graduates, and newly upgraded associates and fellows of the Institute.
Tickets are now available. For more information and to reserve a table, email here.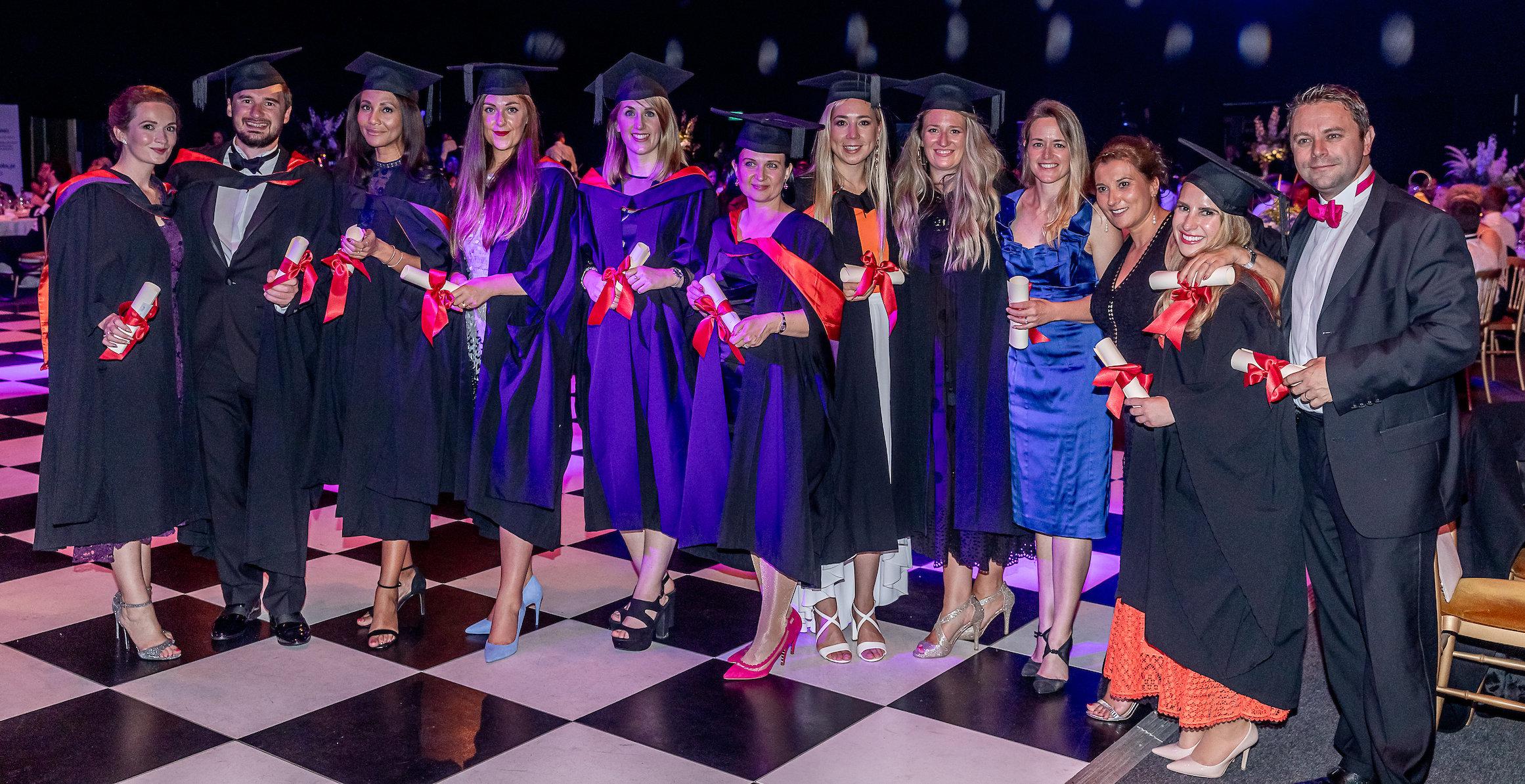 The main picture shows the previous ICSA Jersey graduates.