RampArts Jersey, in collaboration with Société Jersiaise are hosting art workshops for children in the summer holidays.
Artists Ali Robinson, Anita Rive and Hope Southam are running the summer holiday workshops in St Helier's Elizabeth Castle, aligned with the Festival of Archaeology.
Each Workshop has an archaeological theme that allows the children to learn through creativity.
---
17th July 2021 Cave painting workshops with Ali Robinson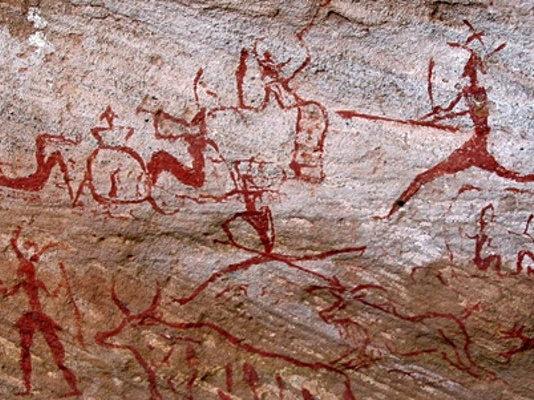 Having been an archaeologist, Ali brings with her a huge amount of knowledge which features heavily in her illustrations.
Recommended age 10 +
Workshop Duration 1 Hour
Location: The Governors House Elizabeth Castle
Just like us, our ancient ancestors enjoyed making art. They used the materials they had around to sculpt, carve and paint. Cave painting is one of the earliest forms of art made by humans. Cave paintings are rare; however, archaeologists have identified sites all around the world, including in Europe, South Africa, Indonesia, Argentina and Australia. Some of the best cave paintings ever discovered are from countries close to Jersey, including France and Spain.
---
24th July 2021 Clay creations workshops with Hope Southam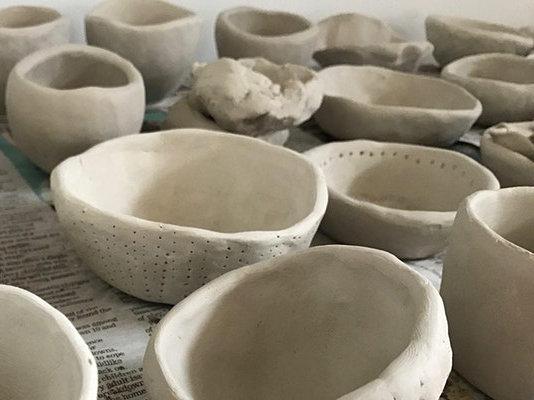 Hope's artistic skills come from attending art college and working with clay. She has a natural skill when working with children.
Recommended age 5 +
Workshop Duration 1 Hour
Location: The Governors House Elizabeth Castle
Pinch Pots – The process begins with a ball of clay. Thumbs are pushed into the centre, and then walls are created by pinching and turning the pot. The pot is then pushed on a flat surface to create the base. Your children can come up with intricate designs for their pinch pot bowls and make lasting art you're going to love for years.
Venus Figures – The term 'Venus figurines' references the Roman goddess of beauty Venus. Venus figurines formed in clay, are among the oldest ceramics known to historians. Your children will learn though making and enjoy moulding their own figures from air drying clay.
---
31st July 2021 Pebble painting workshops with Anita Rive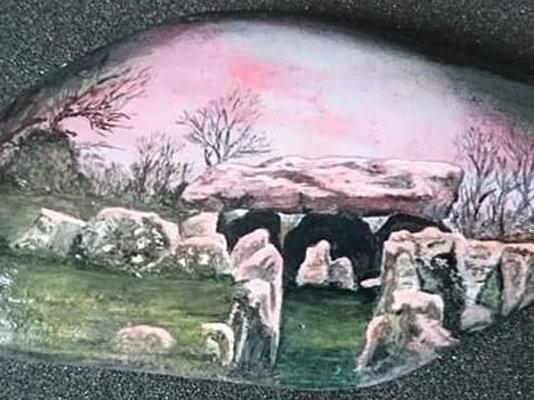 Anita is an experienced pebble painter, specifically Jersey Heritage locations and dolmens.
Recommended age 10 +
Workshop Duration 1 Hour
Location: The Governors House Elizabeth Castle
Children will be taught painting techniques to recreate a dolmen or castle scene on a pebble. Anita Rive has a lot of experience in this form of artwork, having painted a series of Jersey Heritage sites onto pebbles. Each child will be able to take their pebble home with them.
---
The workshops have a recommended age range, but this isn't strict. If parents feel their children of a different age would learn and create well in the workshops, then they are welcome.
Materials are provided and the sessions are free to Jersey Heritage members. Non-members will have to pay the castle entry fee to attend. There is a maximum of 10 spaces per workshop.
More details can be found here.
---
Main image is by illustration is by Ali Robinson.