With just a few days left to go, the 2020-2021 Saffery Rotary Walk on Saturday 5th June is shaping-up to be its biggest and best yet.
Chair of the Walk's organising committee, Simon Milsted explained: "It was important to the committee to come back with a bang after our 2020 Walk was cancelled due to the pandemic and to honour our commitment to the well-deserving 22 local charities chosen as beneficiaries. Our aim was to make this year's Walk bigger and better than ever before but without our Jersey and UK walkers, who make up over 10% of our entrants in a normal year, it wasn't going to be easy however our amazing local community has really embraced the Guernsey Together spirit and stepped up to take on the challenge."
This year, the Walk has already received more relay teams sign-up than ever before at 33 teams. There are 900 individual walkers registered, which is tantalisingly close to the event's best year ever at a total of 950 walkers, 120 of which were from the UK and Jersey.
"This year we've introduced a new 'Families Walking Together' event so even more members of our community can get involved in the Walk and raise much-needed funds for the benefitting charities.  We've also created a new community 'Buddy Up' Facebook group where walkers can share their training updates and photos and organise group walks. We've been blown away by the support and enthusiasm we've received," added Simon.
Lisa Vizia, director of Saffery Champness and member of the Walk's organising committee, said: "I would like to wish the best of luck to the walkers and everyone who has worked so hard to make this event possible. We are proud to be the sponsor of one of Guernsey's largest local fundraising events and can't wait to see #GuernseyWalkingTogether again."
Individual walkers who raise more than £200 for the 22 local charities will be entered into a prize draw to win a one-night stay courtesy of Hotel de Havelet in a superior room, including a £50 voucher to use in the Copenhagen Bar & Grill. Additionally, there is a trophy presented to the relay team which raises the most money. The #SafferySelfie competition is also open to any walkers taking part on the day, with one happy snapper's selected selfie winning an Apple Watch Series 6.
Water standpipes will be positioned around the route so walkers can refill reusable water bottles on the day. Walkers will have their bags transported between the checkpoints. Walkers must bring their numbered bag tags and barcode ID lanyards on the day to wear throughout the event.
The Saffery Rotary Walk is taking place on Saturday, 5 June. If you would like to sign up for the 39-mile challenge or the Families Walking Together event, online registration is open until midnight on Wednesday 2 June. Walkers can also sign up on the day at the start at 4:30am for the main Walk or at Chouet (12pm) or Bordeaux (2pm) for the Family Walk.
You can follow the Walk's Facebook and Twitter pages for more information and updates.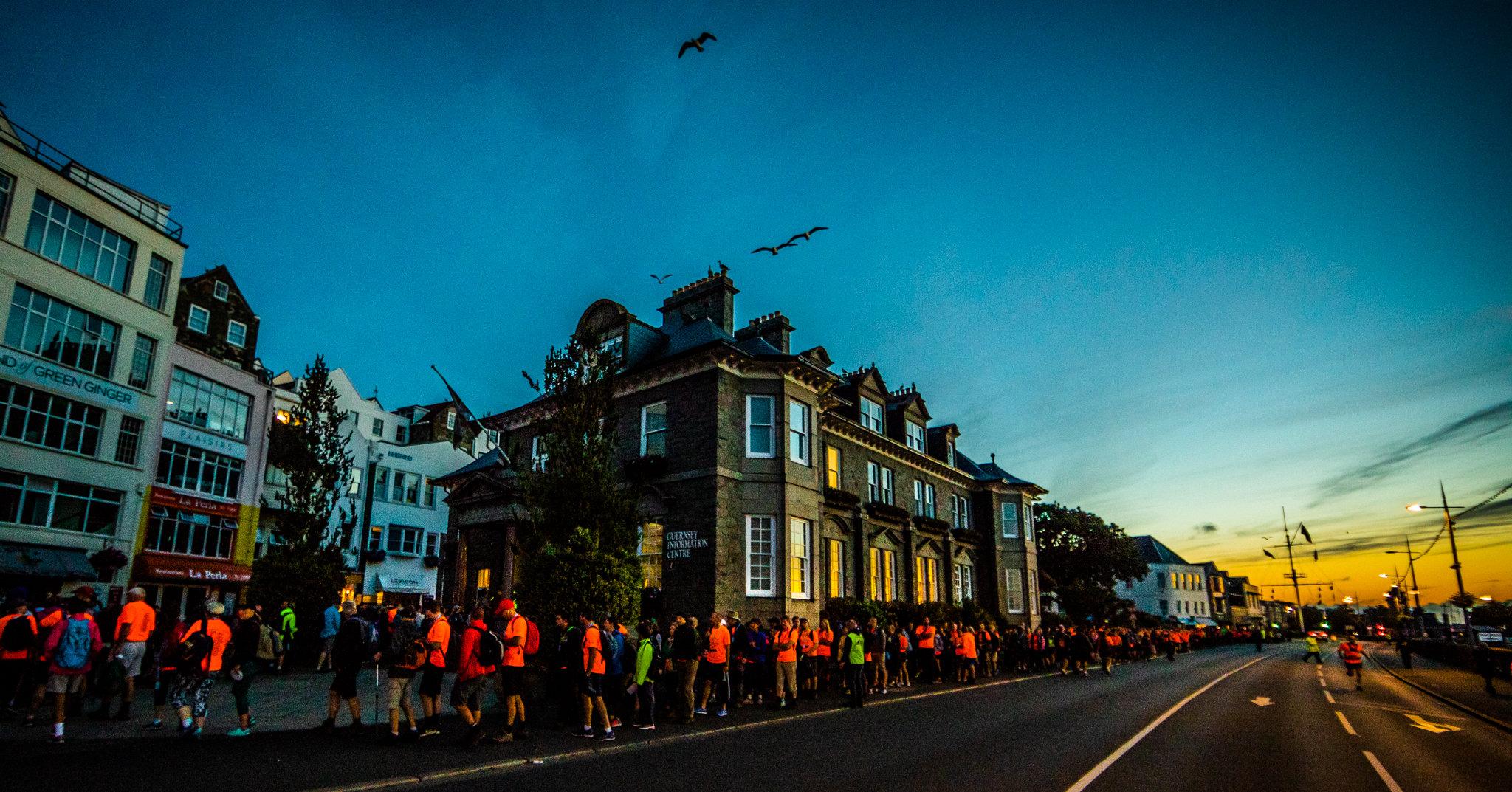 The 22 local charities that will benefit from the 2020-2021 23rd Saffery Rotary Walk are:
3rd Guernsey Scout Group
ACTIVE
Edible Guernsey
Guernsey Sports Commission
Guernsey Senior Citizens Association
Guernsey Swimming Club
Guernsey Welfare Service
Guernsey Voluntary Service
Guernsey Marlins Special
Guernsey Victim Support and Witness Service
Guernsey Bereavement Services
Guernsey Multiple Myeloma Support
Health Connections
Headway Guernsey
Humankind
Home-Start Guernsey
In-Dependence
Les Bourgs Hospice
Relate
St Martin's Primary School
The Set Sail Trust
The Boy's Brigade Guernsey Battalion.
---
2019 event photos courtesy of Ben Fiore.