On Wednesday 28th December, a large group of artists and volunteers met up at The Harbour Gallery Jersey in St Aubin for farewell photos.
St Aubin has been the home for the Gallery and its managing charity, Art in the Frame Foundation, for the last twenty years. The Gallery is relocating because the building owner is not renewing the lease and plans to redevelop the building.
Pat Robson, co-founder of the Gallery and charity said: "We have made so many friends at St Aubin over the years, it will be sad leaving them. However, it is very exciting  to be moving to another harbour, with a very similar view, this time in St Helier."
The Gallery's new address will be 19 The Quay, Commercial Buildings, St Helier, JE1 1BU.
How you can stay up-to-date with the Gallery's progress:
The Gallery is planning to reopen around the 23rd February with a brand new look and a wonderful exhibition.
Pat explained: "We are looking for more volunteers for the desks and tills. The Gallery and charity are run by volunteers. See our Facebook post and if you think this is something that you would like to be part of – just half a day a week… or a whole day if you wish, please get in touch.
"We are a friendly bunch, some of our volunteers have been with us for the whole twenty years!"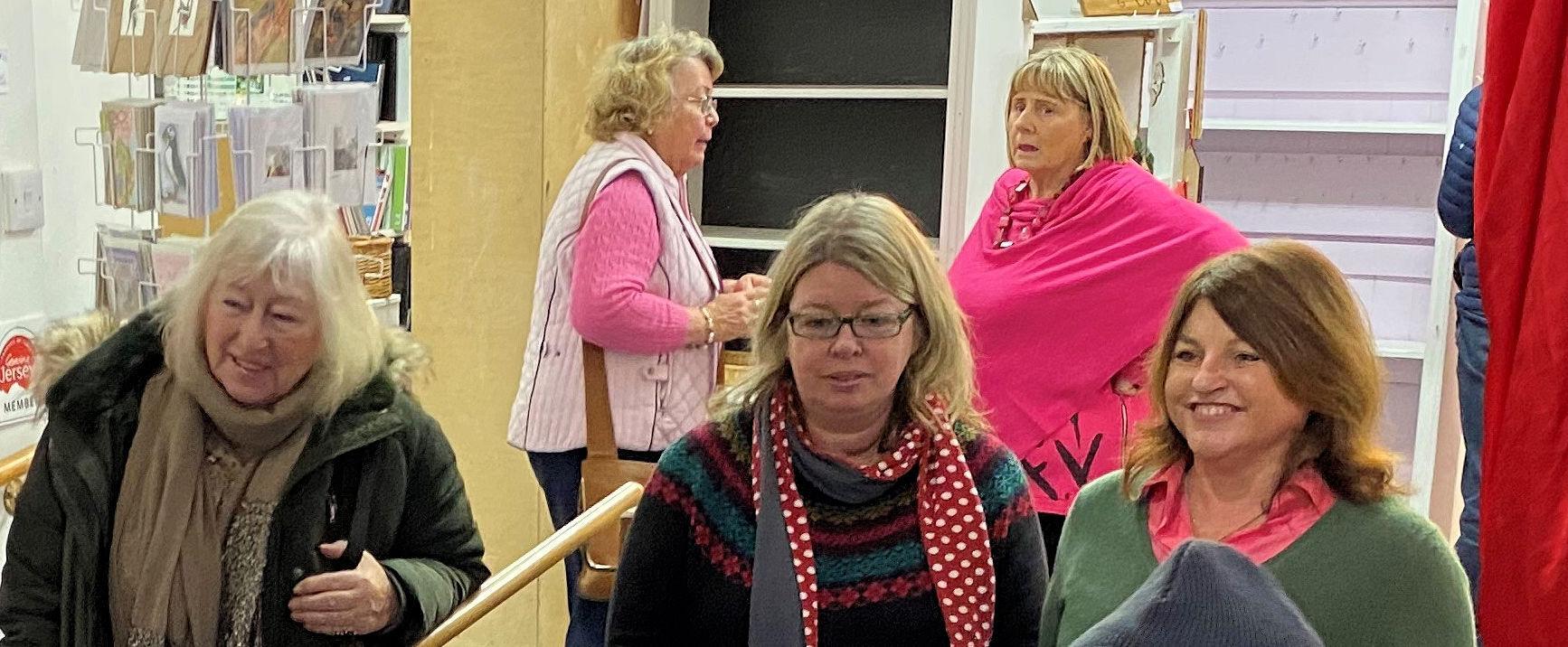 The Gallery Café and Deli will continue to stay OPEN. The opening hours will be 9.00am – 4.00pm, six days a week (closed on Tuesdays).
Please continue support Anetta and her great staff and delicious freshly cooked food.