Students at Highlands College are among the first to embark on a new practical experience programme that has been launched in Jersey, working in partnership with the construction industry.
Design Engineer Construct!® (DEC!) is an accredited learning programme for secondary-school students which has been developed by built environment specialists, to create and inspire the next generation of professionals in the construction industry.
The programme aims to promote careers in the industry by helping students develop the skills required through a project-based approach.
In early 2019, Skills Jersey successfully introduced DEC! into the Jersey curriculum, initially launching levels 1 and 2 qualifications. Today, around 440 Jersey pupils currently study a DEC! learning scheme, with the recent addition of the A level equivalent, level 3 course, which is now delivered at both Highlands College and Hautlieu.
Each school undertaking DEC! partners with an 'industry adopter' business, supporting the delivery of lessons and helping students with their practical experience-based design briefs. The students take part in site visits and have the opportunity to assess work and design proposals. At the end of the two-year course, clear pathways are offered by the industry into a career in construction and the build environment.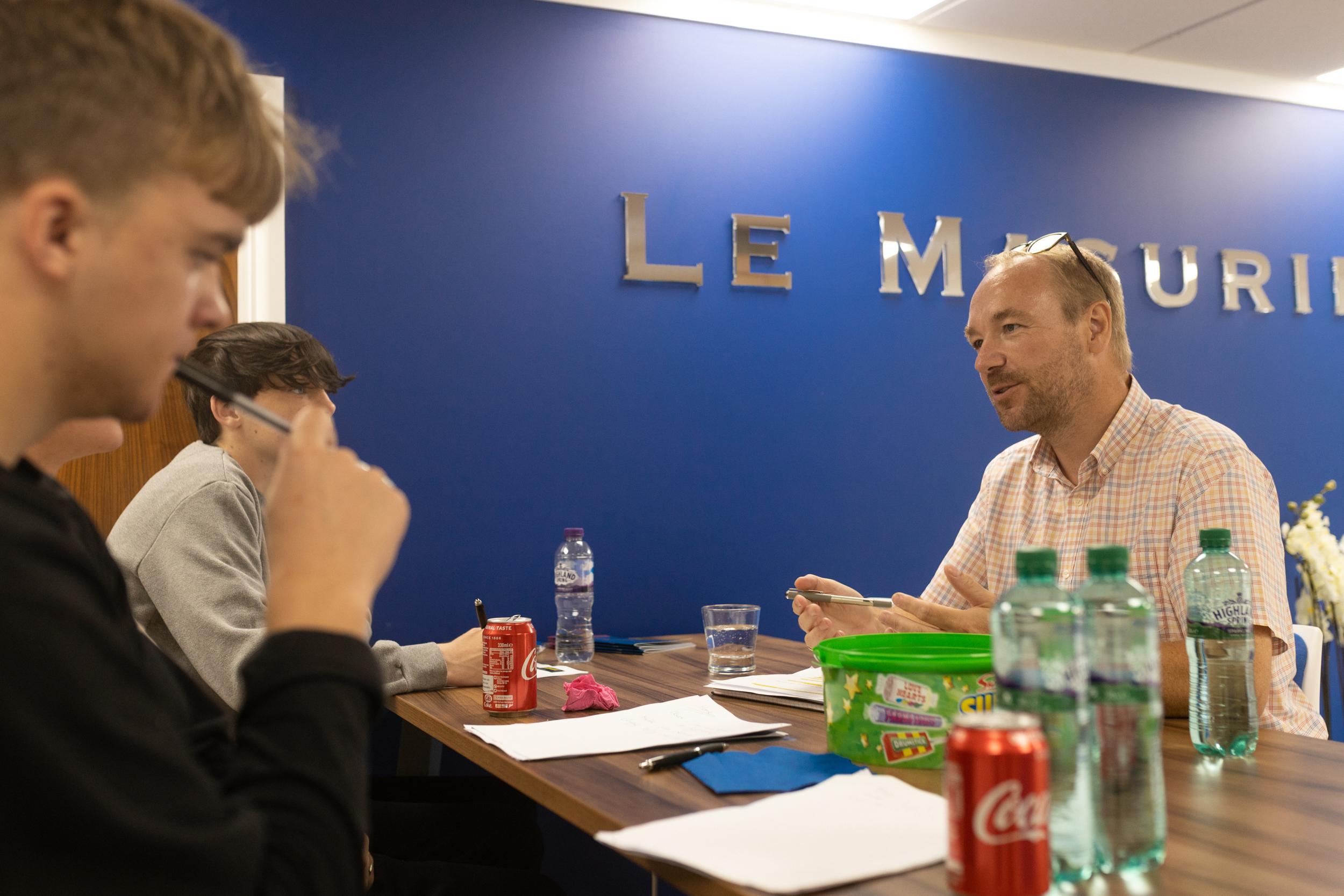 Partnering with Le Masurier and the Garenne Group, the first cohort of Highlands College Level 3 students recently completed a project-based assignment on a proposal for part of the planned Broad Street redevelopment. The students are working on various innovative sustainable designs for the redevelopment, providing solutions that will enhance and improve the community of St. Helier, by considering the concept, design and materials available for the project.
Brian McCarthy, Managing Director of Le Masurier, said: "We've been delighted by the enthusiasm of the students for this innovative curriculum, which will result in young people achieving real-world practical experience and employable skills. It has been great to see them using a real site that we are currently carrying out feasibility studies on." He added: "Le Masurier have a big focus on engaging with and supporting our local  communities and maximising the long-term social value we generate, so we are really excited to support and work with Jersey's future generation of innovators in our industry."
Marc Burton, Executive Director for the Garenne Group said: "We are thrilled to continue to be involved in delivering DEC! for the fourth year. The future of the construction industry in Jersey is dependent on the development of new talented individuals, so it is fantastic to now have a vocational course sat firmly in the school curricular." He added: "The practical learning involved helps the students respond to the challenges and needs of our island, with sustainability and the environment a key learning area."
Dave Roworth of Skills Jersey, said: "It is so exciting to have the Level 3 qualification up and running. It completes an established pathway into the industry, either through further study, or directly into a chosen career role. Inspired by our wonderful and committed industry partners, these students will learn the skills and attributes to become leaders in their field, digitally adept young professionals who can put sustainability and community first for our island. The future is bright!"
DEC! lecturer at Highlands College and architecture graduate himself, Simon Forestiero, also welcomed the new course and described the benefits of the accredited programme as enormous. Simon said: "DEC! prepares students for the workplace by providing a mix of theory on industry methods and standards made real due to the numerous opportunities to visit live sites and projects. This runs alongside invaluable 1:1 interactions with key professionals across the construction industry who not only describe these processes, but feedback on students' own work." He added: "The feedback from the pupils has been very positive. They have all been really engaged to learn what it takes to research, develop and build real projects in the built environment."