86% of islanders don't know the recommended drinking limit
It's advised that to keep health risks from alcohol low that both men and women should not drink more than 14 units a week on a regular basis and to spread the units out evenly over three or more days.
A recent online survey by the Commission, which received almost 400 responses, showed that even though 91% know there is a drinking guideline, 86% don't know what it is. The 2018 Guernsey and Alderney wellbeing survey showed that 24% of adults drank more than 14 units in the week.
There was also a misconception that the guideline differs for men and women. 78% are unaware that the recommended 14 units per week is the same for men and women. The results highlight the need for the campaign on the island as many people don't know the guidelines and may be consuming alcohol in an unhealthy way.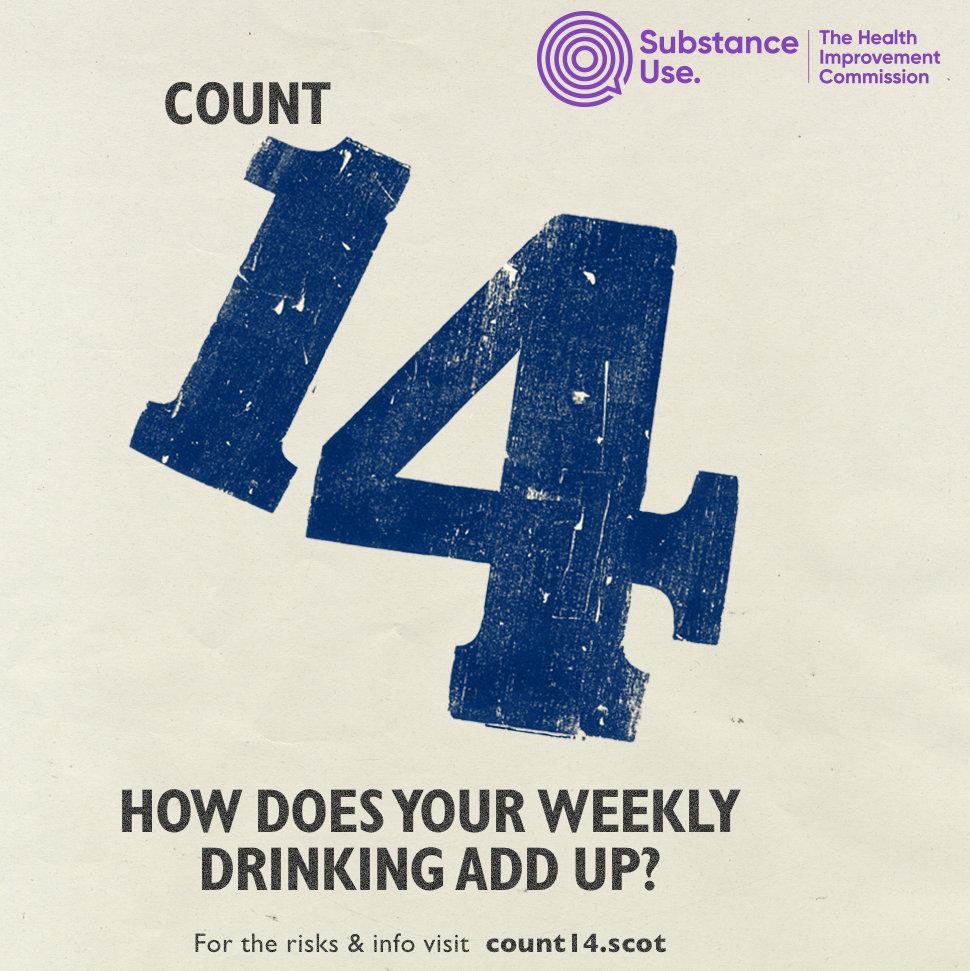 Andrea Nightingale, The Health Improvement Commission's Substance Use Lead, said: "We're really excited about 'Count 14'. The campaign has been building momentum in Scotland since the NHS launched it in 2019 and we want to emulate its success in Guernsey.
"The results of the survey show that there's a need to help islanders understand the low risk drinking guidelines and we want to encourage islanders to be mindful of the health implications caused by drinking too much alcohol. It's about giving people the information, knowledge and skills to manage their alcohol consumption in a healthy way".
An important aspect of the campaign is to help people understand what 14 units looks like. 'Count 14' offers resources to make it easier to count units and remember the guidelines including unit calculator dials and plastic drinking cups with unit measures on.
There are also '6,6,7' posters, which represents the number of medium glasses of wine, beers/lagers/ciders and double measure spirits (respectively) that add up to 14 units.
78% are unaware that the recommendations are the same for both men and women
Andrea added: "Agreeing with the survey findings, our challenge in Market Square last month, where we asked islanders to arrange what they thought 14 units of alcohol looked like using representative cups and glasses, showed that many people were unsure and when they guessed, they often went over the 14 units.
"It's not enough to simply tell someone the recommended weekly unit guideline, we have to ensure that people have the tools to understand what that figure looks like too. Once islanders know the 14-unit recommendation, we want them to be able to accurately count the units they drink and recognise when they're exceeding it".
Click here to find out more information regarding the 'Count 14' campaign.
---
Photo by Kelsey Knight