Condor is running berthing trials with its latest vessel in the Islands, France and the UK in preparation for the ship entering passenger service in late autumn.
The MV Condor Islander has been undergoing engineering work in a shipyard in Santander, Spain, since early June. She will sail to St Peter Port on 31 July to conduct mooring trials and familiarisation training for the company's crew and port staff.
Once completed, the ship will undertake similar trials in St Helier, St Malo and Cherbourg before continuing her journey to the UK to complete her refit. It is anticipated that Islander will enter commercial service in October of this year.
John Napton, Condor's CEO, said: "These trials are important for our crews and shore staff in the various ports to familiarise themselves with the new ship, but she will not be ready for carrying passengers for a few months as refurbishment work is still ongoing.
"We are making a number of alterations from Islander's previous operator so there are different requirements involved. Changes include installing a duty-free shop, changes to overnight cabin configurations and refreshing the passenger lounges."
Condor Islander was acquired by Condor in April 2023 from New Zealand, where she was operating for StraitNZ as the MV Straitsman and positioned to Spain via the Panama Canal. She is a conventional passenger and freight ropax vessel, 124.9m long, can carry 1,286 lane metres of freight and up to 400 passengers.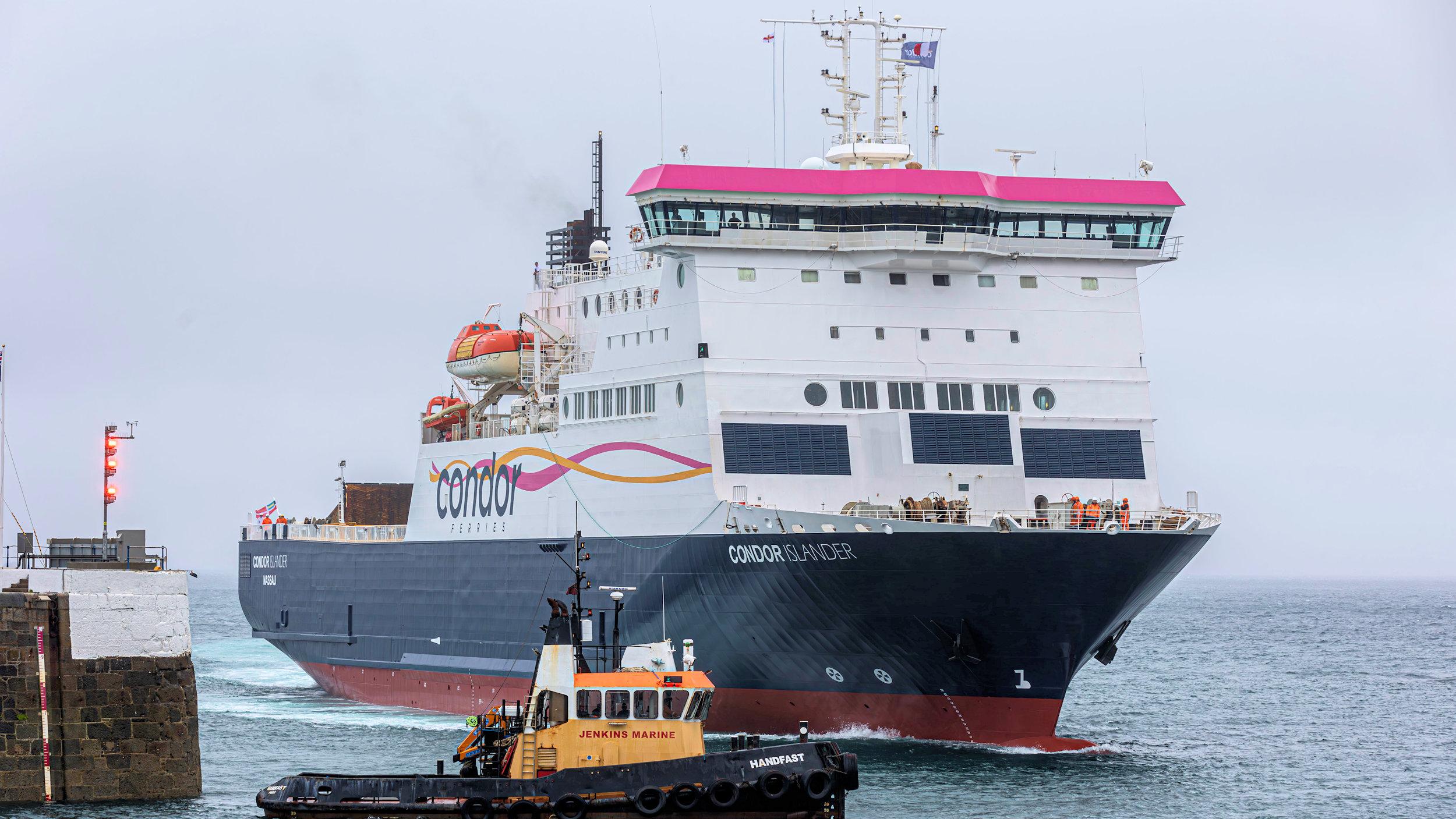 The pictures show Condor Islander arriving in Guernsey Harbour for the first time on 31st July 2023.