Channel Eye has got together with the Comic Relief and Jersey Overseas Aid teams to understand some of the great work undertaken.  Today we meet Florence.
Florence is a successful businesswoman and mother who lives with and supports her children and first grandchild in Mahama Refugee Camp. She's a widow who fled the conflict in The Democratic Republic of the Congo (DRC) and first lived in Kigeme Refugee Camp before being relocated to Mahama.
"Some people don't think about doing business because they don't have a lot of money, but you have to think big…"
Life remains hard in Mahama but buildings are semi-permanent and infrastructure is reasonable compared to some camps. And since taking out a loan and joining a savings group, Florence's business has grown so much she's been able to buy a new, bigger plot.
Florence's determination entrepreneurial success is an inspiration to her 20-year-old daughter, Olive, who also wants to start a business.
Florence says she would have given up without the financial inclusion programme, and believes that more women can make it in business if they have belief and support. She hopes to expand her business further, even if she's able to return home to DRC. She's motivated by wanting to build better future for her family:
"I have confidence in my future and my business. Everyone who works wants to have something good in front of them, we do business and save for the children, but we want to make more progress so that the future is better, so I strive for it – and I find myself on the right track."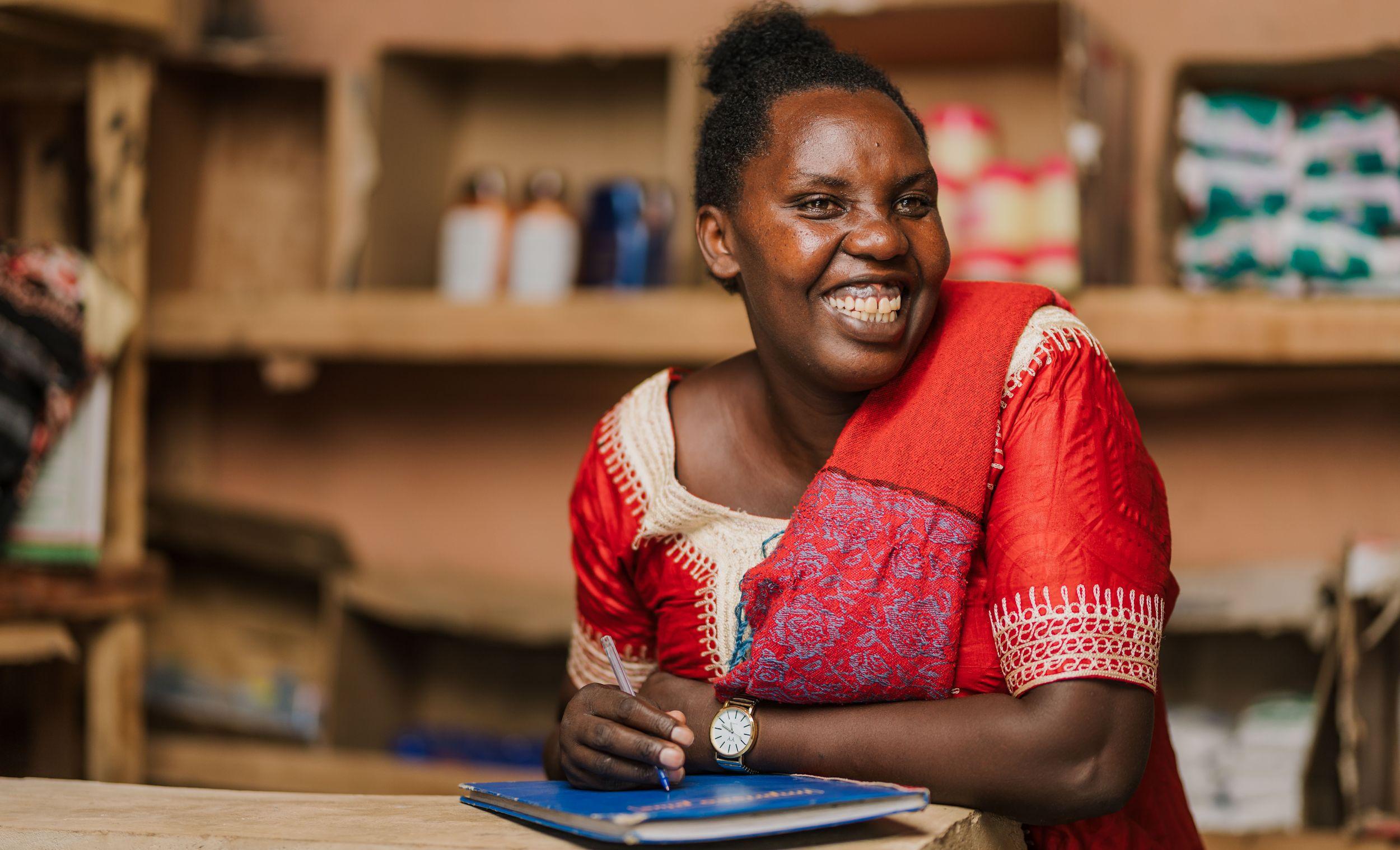 Florence tells us her story, in her own words
"I started to work with the Umutanguha Finance Company (UFC) Ltd when I was in Kigeme Refugee Camp.
When we arrived at this camp, [Mahama Refugee Camp], I was sick. So the UFC staff came to teach us the importance of savings and how we can expand our businesses. We kept saving but we were also in the savings and loan groups. In the group, you borrow money to start a small business. After training I went to the UFC to seek a loan.
Through this program we worked with the UFC to train us on the benefits of the program, and later they gave us a loan. My business is thriving. The UFC has been a great bank for us – they have been helping us.
When I started my business for the first time, I started from Rwf 50,000. I gradually increased to Rwf 100,000, up to Rwf 300,000 and continued to work with savings groups.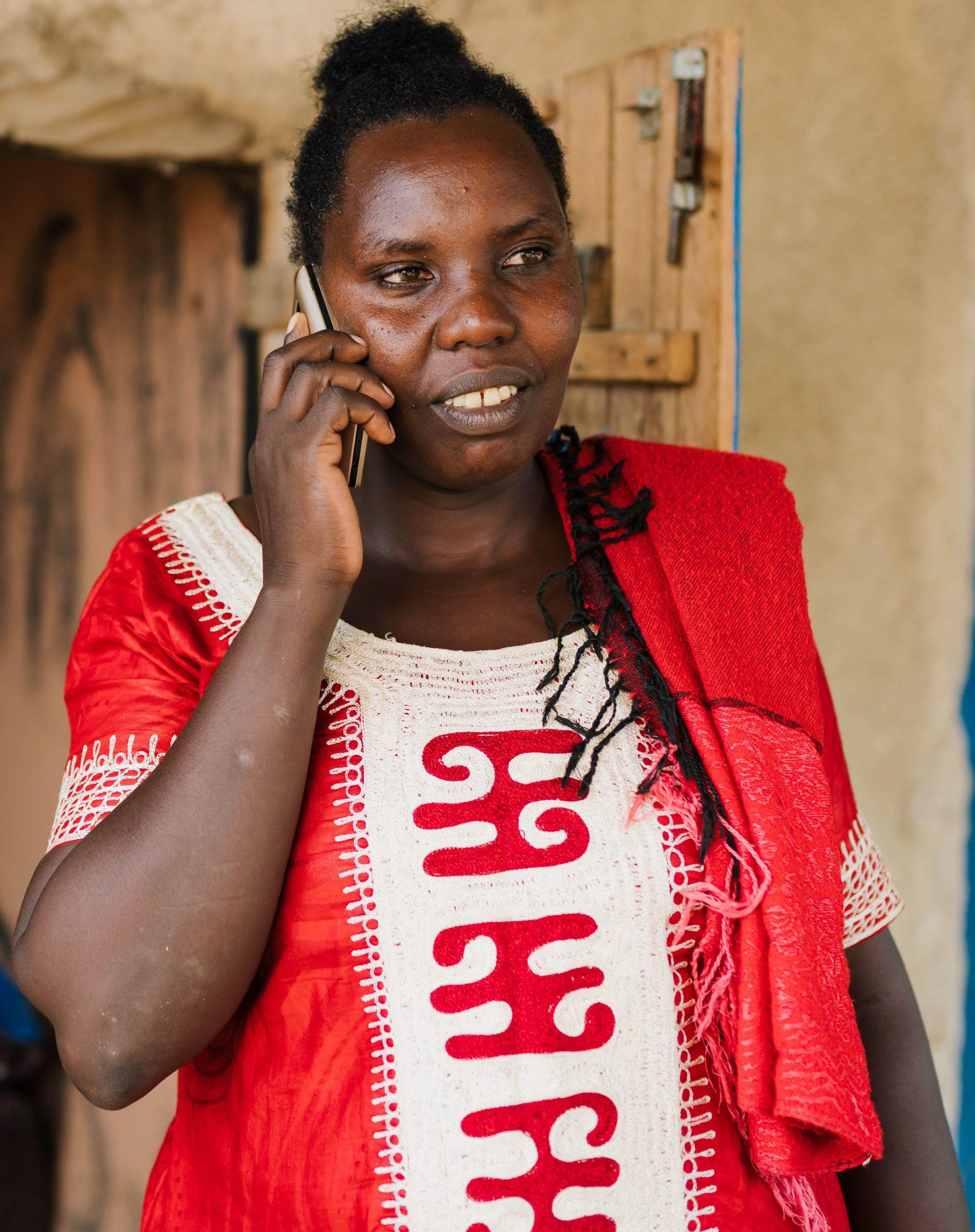 We were blessed by the financial inclusion program that was introduced in the comp to support us. To be honest, if I had not worked with UFC I wouldn't have arrived at this point, I would have given up. As of now, my business is worth Rwf 2 million (approx. £1600). Normally I could have now Rwf 6 million, but I have bought this house that cost me Rwf 4 million – so I am able to have enough space to do my business.
The money I borrowed is what makes me prosper. I take care of my family. I have other children and I have a daughter who gave birth at home and I took care of her.
Another problem facing the women living in the camps is poverty. Some people don't think about doing business because they don't have a lot of money, but you have to think big and start from the bottom. Starting with a small amount of money, anyone with a good brain can use the little they have and approach the bank for a loan that can take him/her to another level.
The project is good, and I urge everyone to take the little money they earn, go to savings, ask for a loan to help you get what you don't have.
There is also a way to work in savings and loan groups, which allows you to save money, borrow, get what you don't have, and if you want to sell tomatoes you can take Rwf 10,000 and help to advance.
Even if we can return home [to DRC], all the money I have will be used for business, wherever I will go I will continue to work with financial institutions, apply for loans, and I will continue to work with the bank to continue to expand my business.
This program has helped us. If I didn't know Umutanguha Finance Company Ltd (UFC), I would not have become a businesswoman, and they have helped us.
As for using Mobile Banking, in my business I don't use this system because I don't have a smart Phone. We are yet to use Mobile Banking, we didn't get involved because we don't have smart phones.
Once we get the phone, it will be easier for us to access financial services, we will have to use it without having to go to the bank, so it will help us to manage our time wisely, and it will also help us not to carry money in our hands.
I have confidence in my future and my business. Everyone who works wants to have something good in front of them, we do business and save for the children but we want to make more progress so that the future is better, so I strive for it and I find myself on the right track.
They have lent us money, but they should still do whatever good to get us expand our business."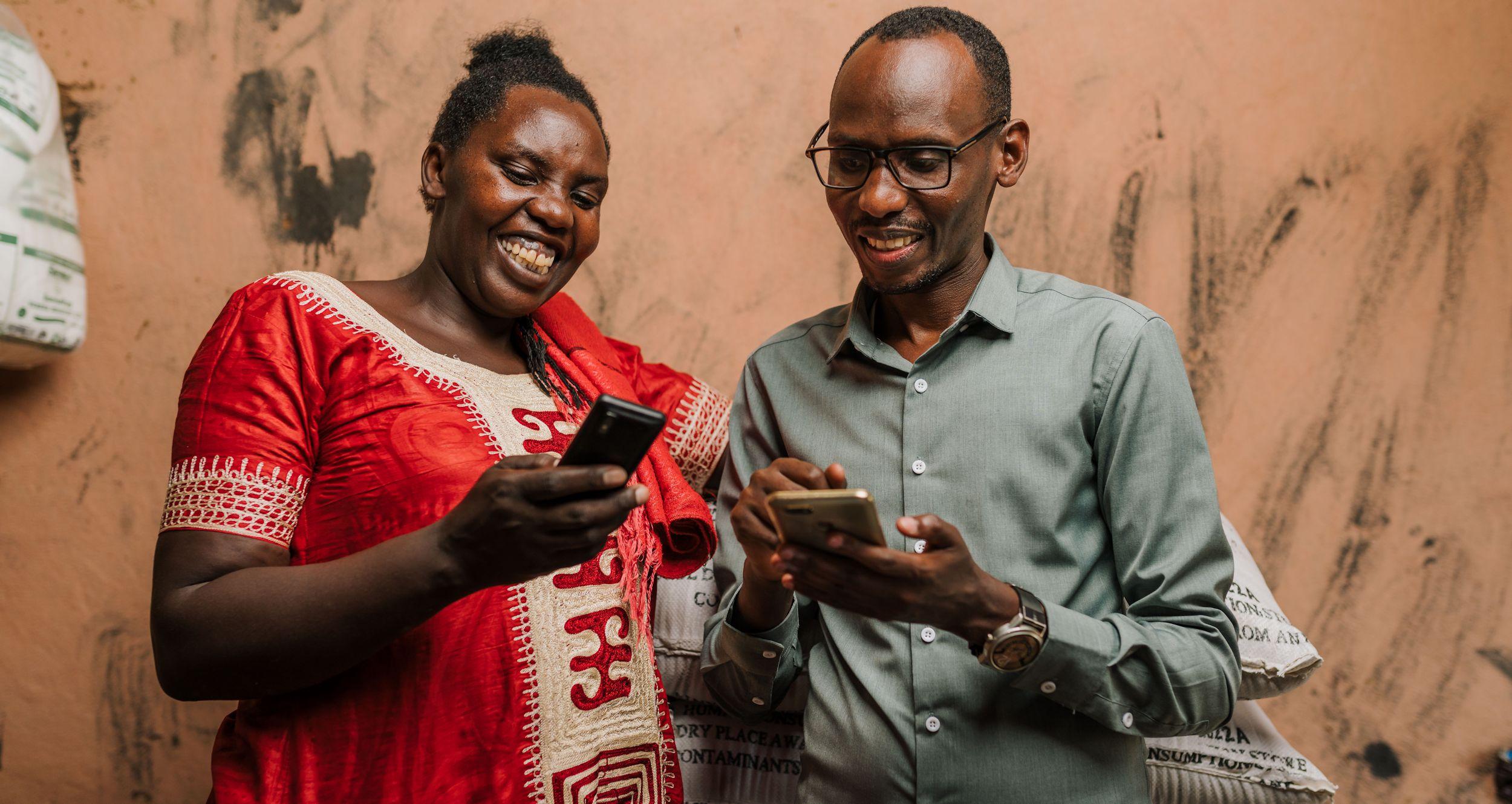 Olive, 20, Florence's daughter said: "There are times when other parents feel bad with their children, but my mother does not. She's a caring mother. She loves me.
"She knows how to do business. She does it well, look at the way she trades, how she started out, how she clothes us, whatever I want I get it. You can see that our living conditions are good considering life in the refugee camp.
"If I have the ability, I will choose to do food business, so that I can help people to get food and live well. My dream is to sell foodstuff."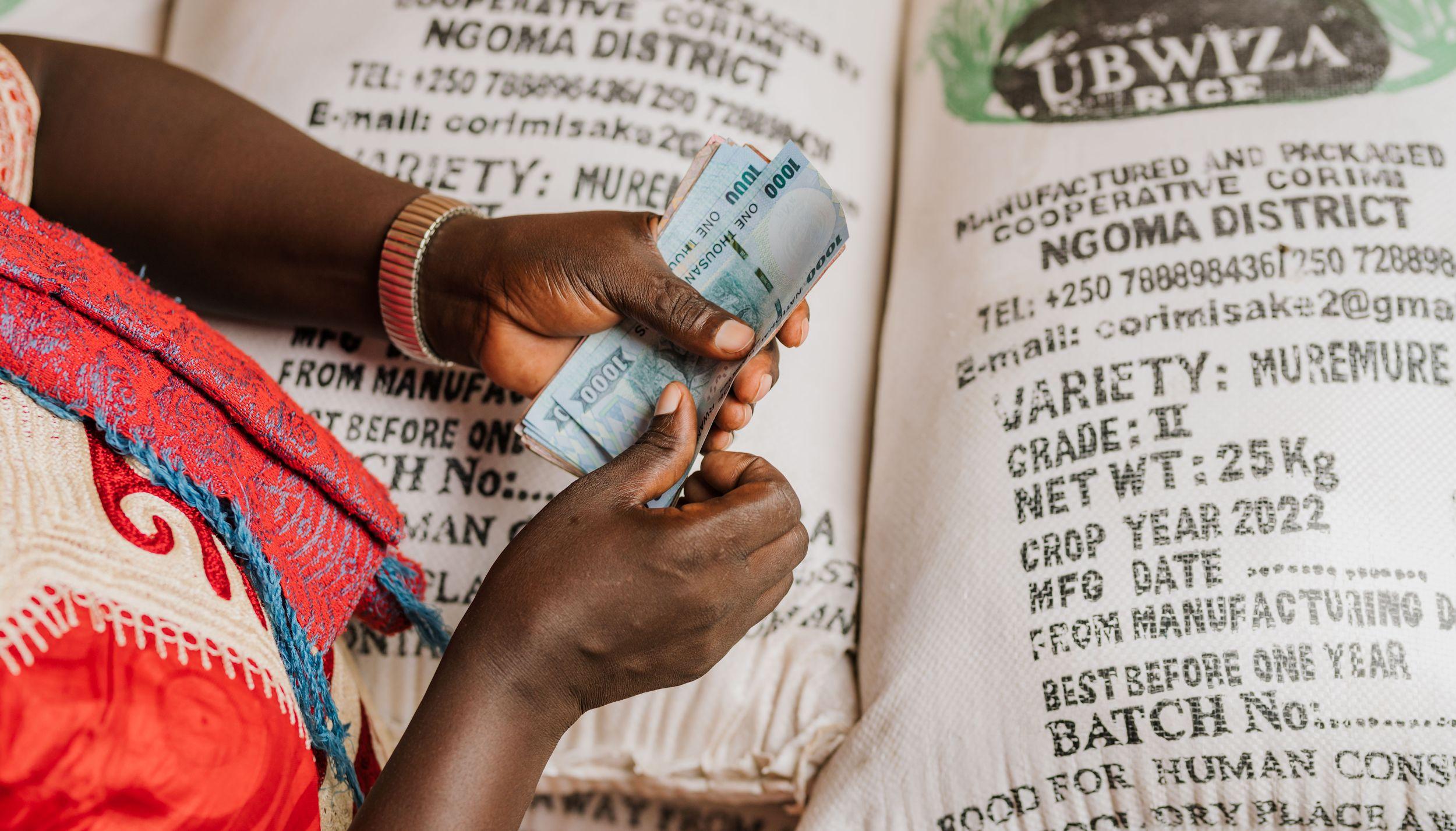 Emmanuel, 38, Project Manager
Emmanuel's role
"I am in charge of coordinating activities of Umutanguha Finance in Mahama refugee camp and Kirehe district.
We started to work with the UNCDF program in July 2019. UNCDF is partnering with Umutanguha Finance Company Ltd to help refugees and their neighbours access financial services.
Through the UNCDF project, I am a loan officer, but I also do branch management. In the Mahama branch, my job is to provide loans and follow up on repayments. I am in charge of daily monitoring, mobilisation, clients, project management, advising them in case of failure and all the work related to the support is in my hands.
The project
First of all, because refugees have little or no means, some lack the basic skills in creating and managing financial resources. So, we start by offering them a financial literacy training. This training is available to all of our clients in refugee and host communities.
After training them, we show them the different banking services that are customised for their needs and make them feel there is a way to save, invest, and run a business that would lift them out of poverty. The bigger banks are reluctant to allow them to open accounts due to the lack of identification papers, so we have helped them to open accounts with only refugee registration proof.
We also introduce them to the different loan products that are tailored to their means. They are our customers and as a development focused financial institution, we do not want our client to be poor. We teach them about loan access and its management and when someone needs a loan, we approach them and help them to learn the basics, give them a small loan related to their capacity and even monitor them, from the beginning to the end of the loan to see if the loan is well used and repaid.
We started a digital banking (push and pull mobile banking) system to help our clients connect their mobile phones with their bank accounts, enabling them to use their mobile phones to save, withdraw, and transfer money without leaving their businesses or homes.
Withdrawing money from the account is free and saving money is free. With the technology that we use, people can save, withdraw, and get a message on their phone, whether it's from the action they've done right at the moment, whether it's from their accounts.
We use the Push and Pull Mobile banking system so that when someone has a phone they can withdraw money from their account and do it all with camp based agents instead of going to the branch.
The impact
The services of Umutanguha Finance Company Ltd are appreciated: we have solved a lot of problems in this camp. Refugees have always had problems with the law enforcements in the camp due to stolen money and cases of destroyed banknotes due to lack of bank saving facilities – in addition to a lot of cash mismanagement and wastage. Such problems have declined thanks to our financial services among these refugee communities.
We have had more than 3,000 customers in a year and a half.
Challenges and changes
In the beginning, people outside the camp claimed that the bank was a refugee bank, but citizens were not denied access to the services we provided, and as soon as we realised that there could be a conflict, we immediately set up a branch outside the camp – refugees were allowed to come to the branch and local citizens as well.
But for sure the poor Telecom networks sometimes affect our services.
Some refugees are not using mobile banking because many people in this camp do not have a refugee ID, only proof papers. To get a sim card for the mobile phones they should get a refugee ID.
So, you can see that this is a challenge – for telecommunications companies and licensors to face – so we can offer everyone all services."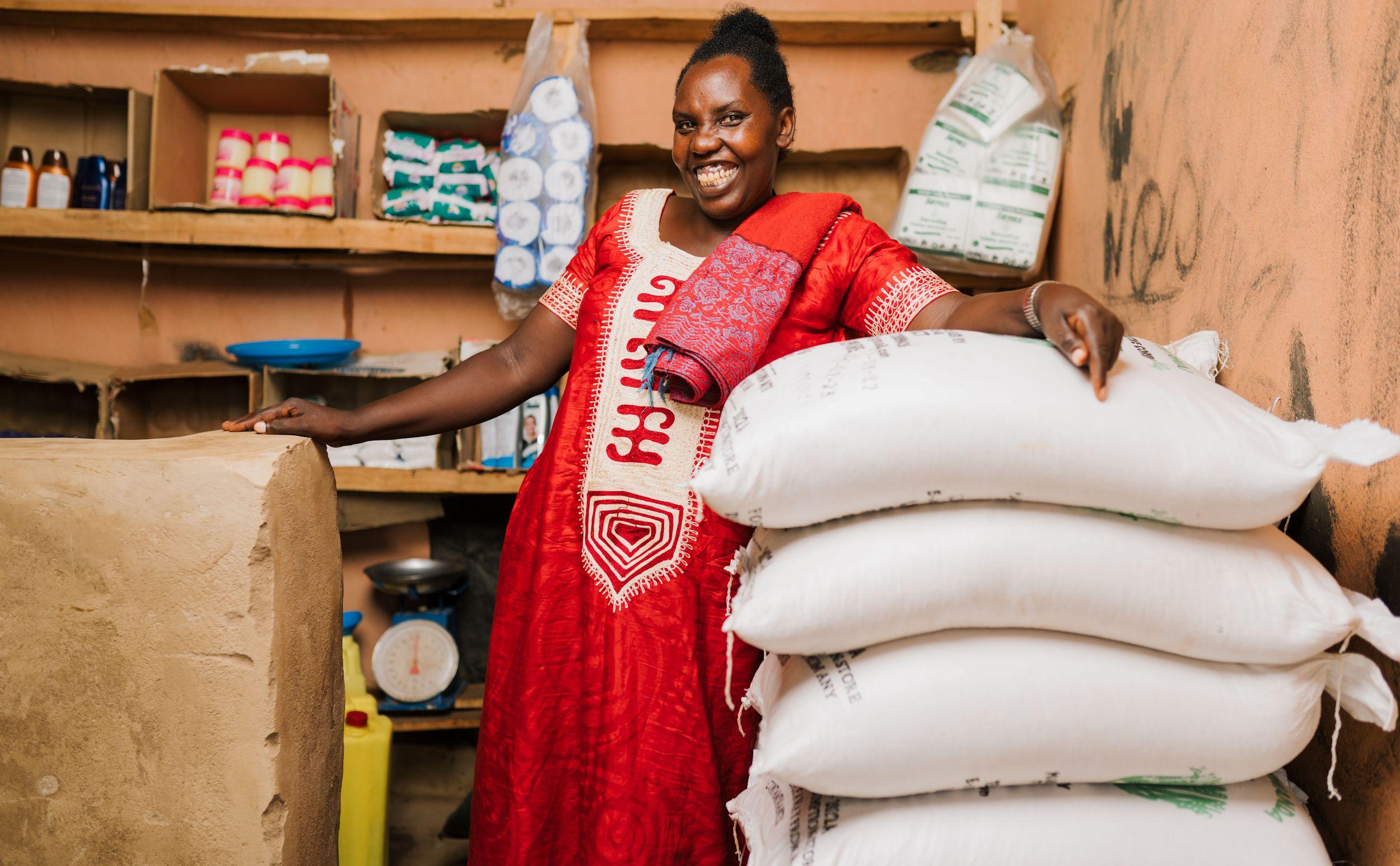 Project/Funded partner summary:
One of the areas United Nations Capital Development Fund (UNCDF) focuses on is achieving promoting inclusive digital economies. Through the partnership with Jersey Overseas Aid, funding has been provided to UNCDF under the Branching Out: Financial Inclusion at the Margins programme to deliver basic financial services and provide financial and digital education to displaced people in refugee camps in Rwanda like Mahama, the largest refugee camp in the country. Men area also invited to participate but the particular focus is on empowering women and young people through this work.
UNCDF introduce refugees to standardised practices for saving groups in humanitarian contexts, and empowers them to use digital saving platforms to improve their financial management activities. Through four implementing partners, they also provide business and entrepreneurship training to refugees.
The aim of this programme is to increase access to and usage of safe, affordable and convenient financial services by refugees in these camps. By increasing refugees digital and financial literacy, the project aims to increase confidence in using digital financial services and ultimately works towards reducing poverty, supporting local economic development and increasing financial inclusion.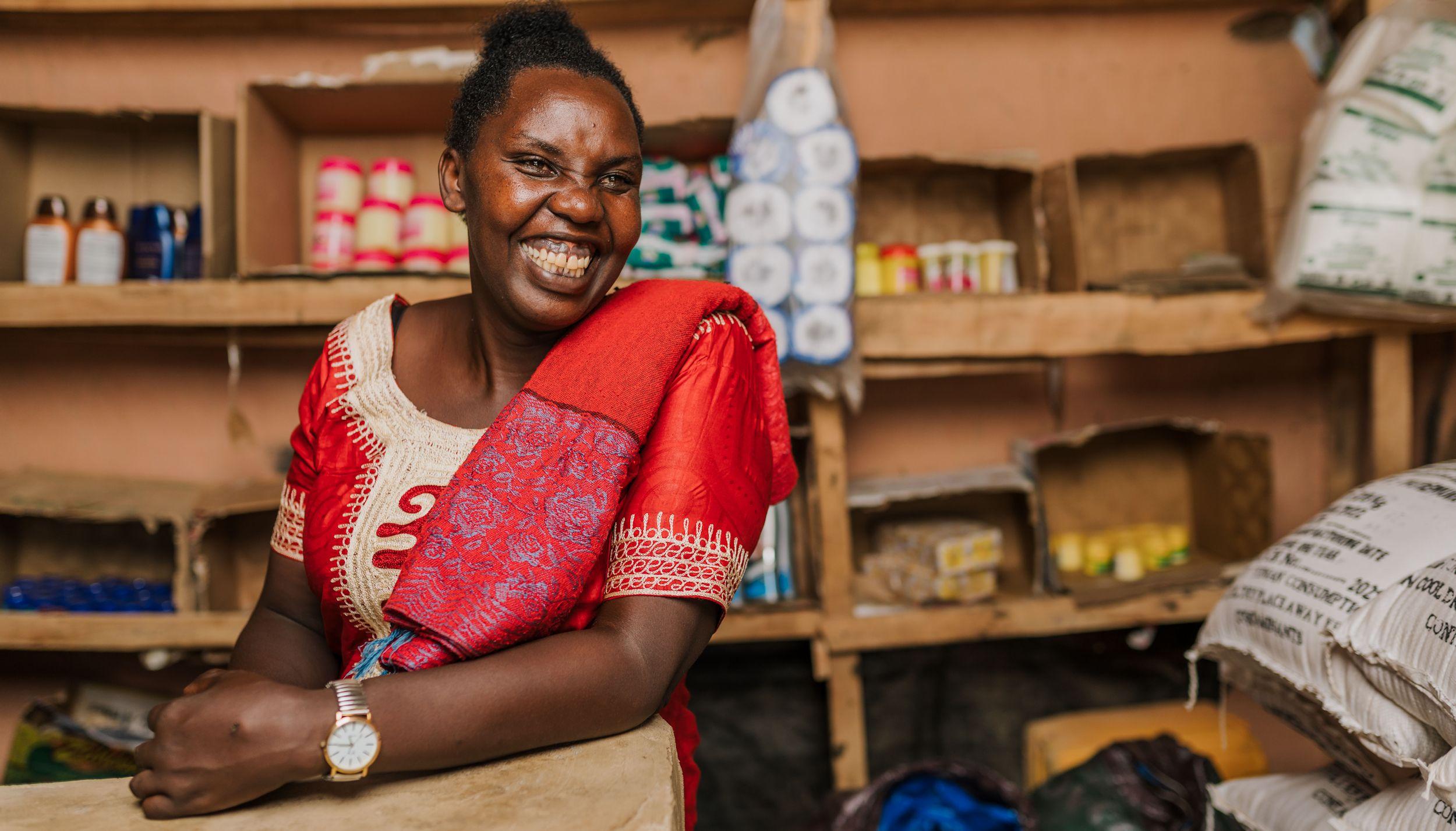 Photos credit: Serrah Galos, Comic Relief.