Channel Eye has got together with the Comic Relief and Jersey Overseas Aid teams to understand some of the great work undertaken.  Today we meet Sifa.
Sifa fled the conflict in The Democratic Republic of the Congo (DRC). She first settled in Kigeme Refugee Camp, before being relocated to Mahama Refugee Camp in 2016. She lives with her husband and their son, who's three years old.
"My son is in school so I have to get him materials so he can learn well, but if I am not doing business, I can't help him."
She's been with the UNCDF programme since 2018, when UFC staff reached out to her and trained her on business, saving, and investing. Sifa has also received loans that have helped her expand her business. And she now sells clothes from her shop in the camp. The project staff also helped her set up a bank account, which means her money is safe.
Sifa believes that you can't be afraid if you're in business – that you should put your fears to the back of your mind and focus on lifting yourself and your family out of poverty. She is planning to apply for another loan to expand her business further still.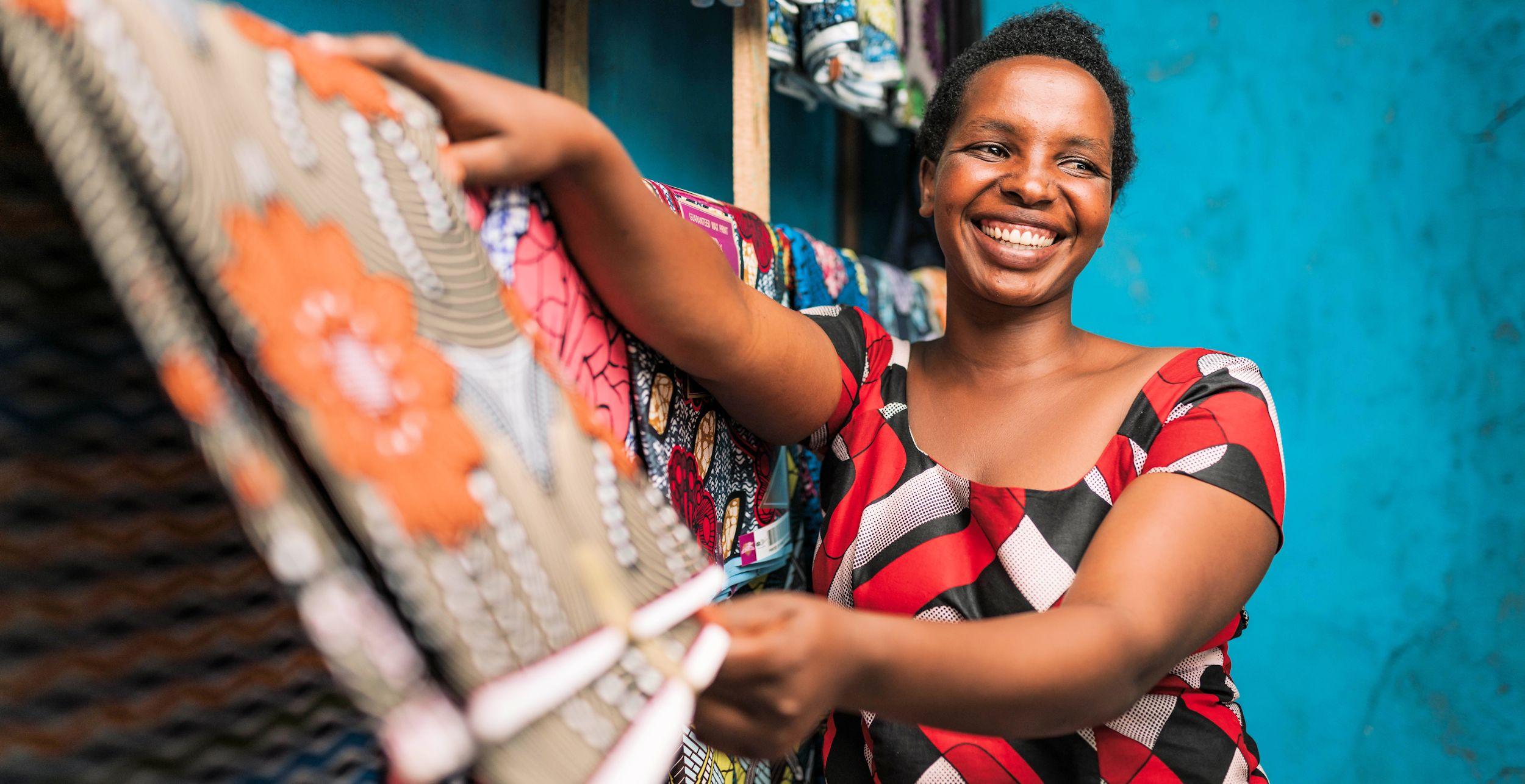 Sifa tells us her story, in her own words
"My name is Sifa, and I am 29 years old. I have been a refugee for eight years and I have one child.
I started to do business because of the difficult life in the refugee camp. When I saw how life was challenging, I said that if I continue to do nothing, in the end I will suffer more. I started selling tomatoes on the street. I also had to sell vegetables. The business was not very successful, but in the meantime, I had saved money with the savings group.
I took the money and immediately went into the children's clothing business. I was selling caguwa [used clothes]. So, when I made money, I immediately expanded my business. In the early days of my business expansion, I started to work with Umutanguha Finance Company Ltd, (UFC). UFC taught me about the benefits of working with financial Institutions because at that time we could not deposit in the bank.
They taught us how to do business, and how saving even one coin can make you grow your business
So before I opened my bank account, the Rwf 5,000 I kept in the savings group had increased because I was selling clothes and business was better than when I was selling vegetables. After realising that I am making a profit and the investment is increasing, I moved from saving groups to my bank account.
After opening the account, I started to use it properly, I stopped saving money at home but as I was doing business, whenever I got profit, I immediately deposited it in my bank account.
The UFC program has been a great help to us. I took out my first loan of Rwf 300,000. I immediately went to work. I used to sell clothes known as caguwa (imported used clothes ). I immediately started selling Kitenge (a single piece of cloth wrapped round the hips typically worn as a skirt by women in Burundi, Rwanda and DRC, and I was able to repay the loan that the Bank had given me. I paid back well.
I remember, I talked to Emmanuel [UFC coordinator for Mahama-Kirehe]. After explaining my business and how it is moving, they gave me Rwf 400,000 and I have expanded my business since then. By January 2022 I had already paid off the loan.
So, if you have ten thousand Rwandan francs, why can't you sell potatoes? If you get a profit and save some of it, when the child needs clothes you are able to buy them, and you will find that life goes on.
Working with the UFC has led to many things. As you can see, I started selling tomatoes and used clothes. I went to the bank and applied for a loan. I used the money and my business started to grow. I was able to pay back the loan. Today I am planning to apply for another loan so that I can continue to expand my activities.
I can tell you that in our savings groups as a businesswoman, I have already reached the capacity to contribute Rwf 40,000 per month from the Rwf 5,000 I used to save each month.
My son is still in school so I have to get him the materials so that he can learn well and his knowledge can be improved, but if I am not doing business, I can't help him."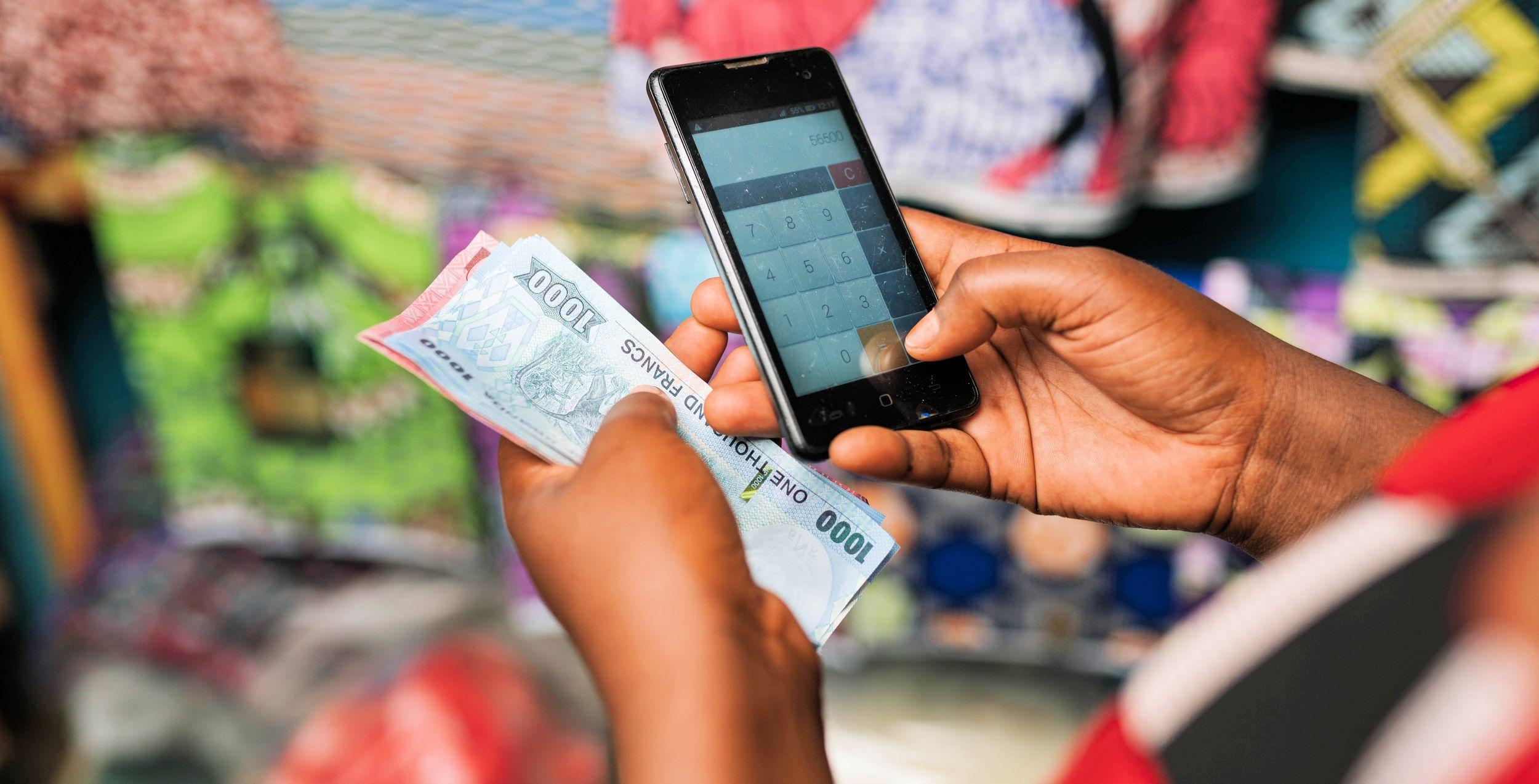 Emmanuel, 38, Project Manager
Emmanuel's role
"I am in charge of coordinating activities of Umutanguha Finance in Mahama refugee camp and Kirehe district.
We started to work with the UNCDF program in July 2019. UNCDF is partnering with Umutanguha Finance Company Ltd to help refugees and their neighbours access financial services.
Through the UNCDF project, I am a loan officer, but I also do branch management. In the Mahama branch, my job is to provide loans and follow up on repayments. I am in charge of daily monitoring, mobilisation, clients, project management, advising them in case of failure and all the work related to the support is in my hands.
The project
First of all, because refugees have little or no means, some lack the basic skills in creating and managing financial resources. So, we start by offering them a financial literacy training. This training is available to all of our clients in refugee and host communities.
After training them, we show them the different banking services that are customised for their needs and make them feel there is a way to save, invest, and run a business that would lift them out of poverty. The bigger banks are reluctant to allow them to open accounts due to the lack of identification papers, so we have helped them to open accounts with only refugee registration proof.
We also introduce them to the different loan products that are tailored to their means. They are our customers and as a development focused financial institution, we do not want our client to be poor. We teach them about loan access and its management and when someone needs a loan, we approach them and help them to learn the basics, give them a small loan related to their capacity and even monitor them, from the beginning to the end of the loan to see if the loan is well used and repaid.
We started a digital banking (push and pull mobile banking) system to help our clients connect their mobile phones with their bank accounts, enabling them to use their mobile phones to save, withdraw, and transfer money without leaving their businesses or homes.
Withdrawing money from the account is free and saving money is free. With the technology that we use, people can save, withdraw, and get a message on their phone, whether it's from the action they've done right at the moment, whether it's from their accounts.
We use the Push and Pull Mobile banking system so that when someone has a phone they can withdraw money from their account and do it all with camp based agents instead of going to the branch.
The impact
The services of Umutanguha Finance Company Ltd are appreciated: we have solved a lot of problems in this camp. Refugees have always had problems with the law enforcements in the camp due to stolen money and cases of destroyed banknotes due to lack of bank saving facilities – in addition to a lot of cash mismanagement and wastage. Such problems have declined thanks to our financial services among these refugee communities.
We have had more than 3,000 customers in a year and a half.
Challenges and changes
In the beginning, people outside the camp claimed that the bank was a refugee bank, but citizens were not denied access to the services we provided, and as soon as we realised that there could be a conflict, we immediately set up a branch outside the camp – refugees were allowed to come to the branch and local citizens as well.
But for sure the poor Telecom networks sometimes affect our services.
Some refugees are not using mobile banking because many people in this camp do not have a refugee ID, only proof papers. To get a sim card for the mobile phones they should get a refugee ID.
So, you can see that this is a challenge – for telecommunications companies and licensors to face – so we can offer everyone all services."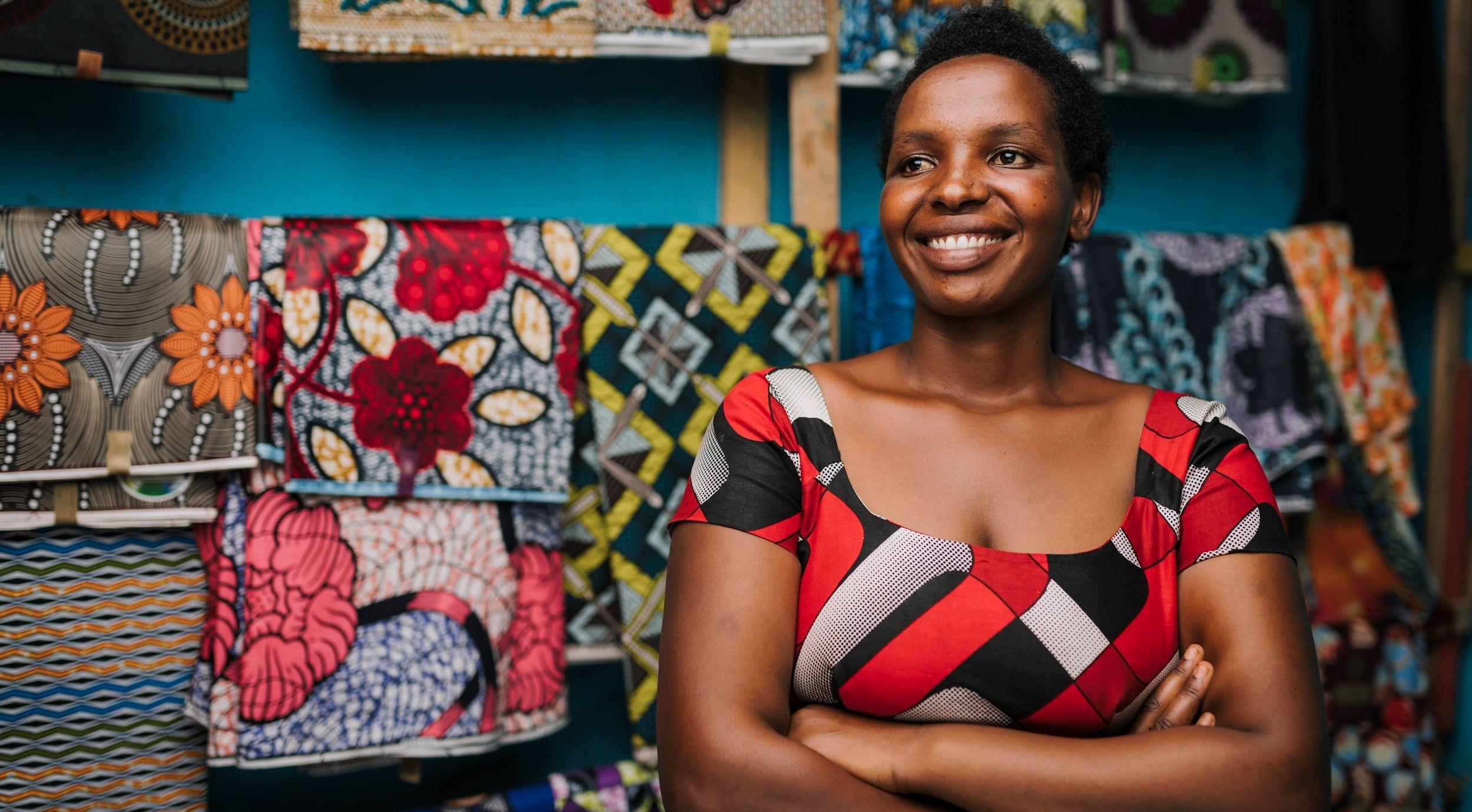 Project/Funded partner summary:
One of the areas United Nations Capital Development Fund (UNCDF) focuses on is achieving promoting inclusive digital economies. Through the partnership with Jersey Overseas Aid, funding has been provided to UNCDF under the Branching Out: Financial Inclusion at the Margins programme to deliver basic financial services and provide financial and digital education to displaced people in refugee camps in Rwanda like Mahama, the largest refugee camp in the country. Men area also invited to participate but the particular focus is on empowering women and young people through this work.
UNCDF introduce refugees to standardised practices for saving groups in humanitarian contexts, and empowers them to use digital saving platforms to improve their financial management activities. Through four implementing partners, they also provide business and entrepreneurship training to refugees.
The aim of this programme is to increase access to and usage of safe, affordable and convenient financial services by refugees in these camps. By increasing refugees digital and financial literacy, the project aims to increase confidence in using digital financial services and ultimately works towards reducing poverty, supporting local economic development and increasing financial inclusion.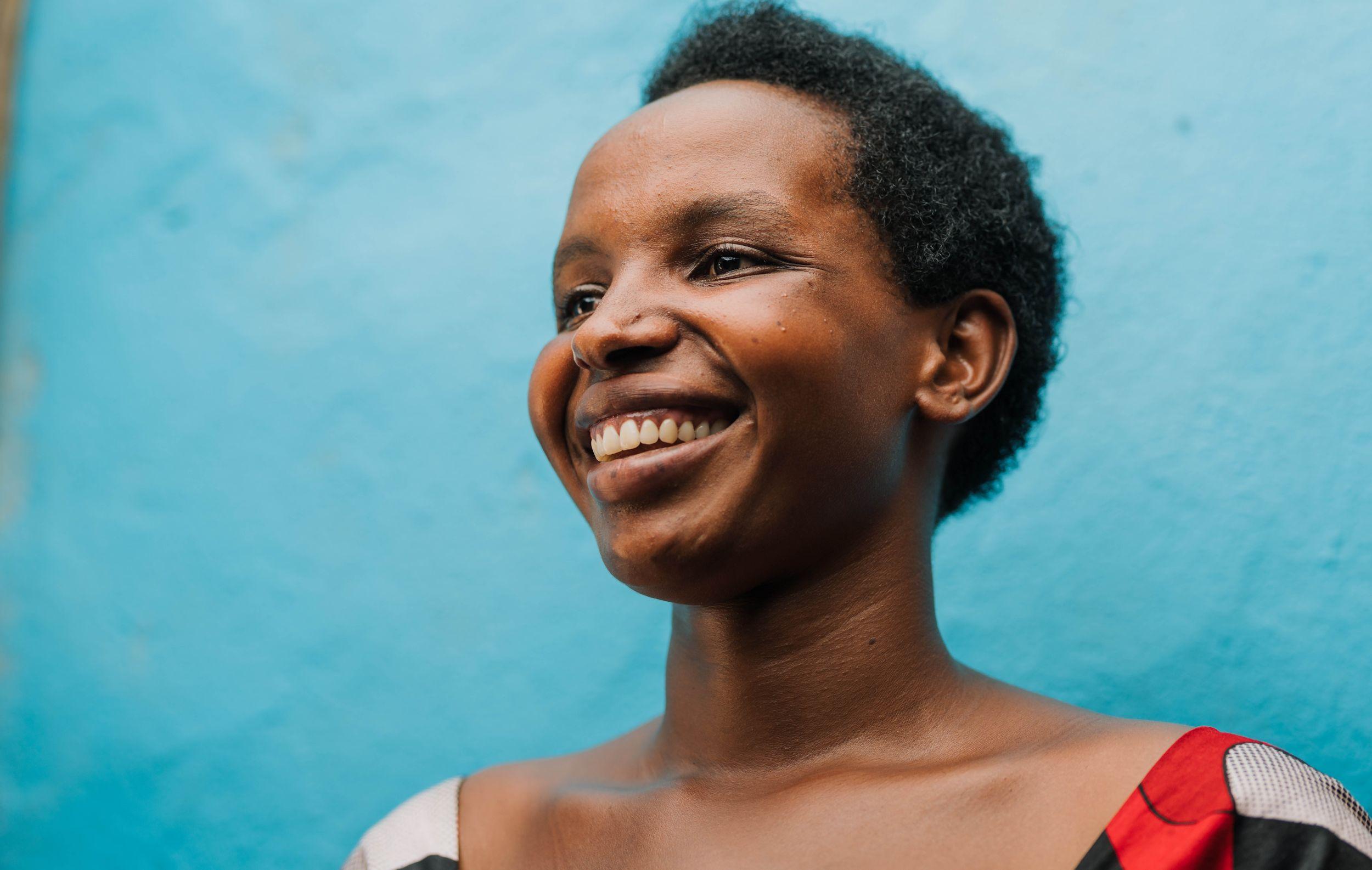 Photos credit: Serrah Galos, Comic Relief.