A generous selection of Christmas gifts have been kindly donated by colleagues at Appleby and BNP Paribas for adults and families supported by Family Nursing & Home Care (FNHC).
Employees of local law firm Appleby (shown in the top picture) have donated gifts to those adults supported by FNHC's District Nursing and Rapid Response and Reablement teams. The initiative continues to be gratefully received by the charity and the families they support.
Family Nursing & Home Care (FNHC) provides a specialist Children's Community Nursing Team (CCNT) to all children and families in Jersey from birth to the age of 18. After the age of 18, children will be transferred to adult services in a timely and planned measure to ensure children receive continuity of care.
For the fifth year running, BNP Paribas colleagues have thoughtfully chosen and wrapped gifts and gone above and beyond to provide for our local charity. This year, presents donated by BNP colleagues were given to the children and families supported by the FNHC Children's Community Nursing Team.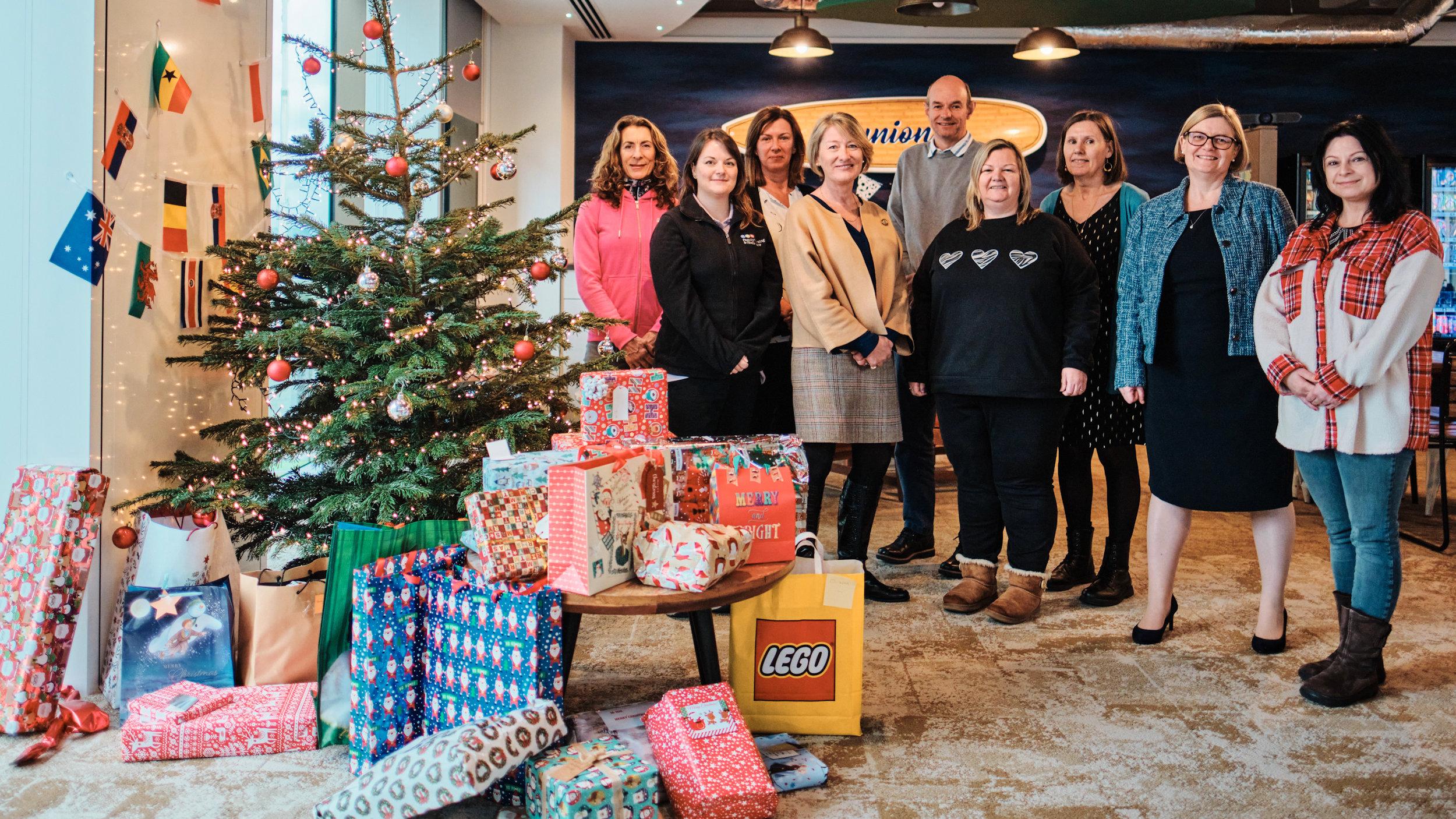 The FNHC District Nursing team are supported by specialist nurses and trained senior healthcare assistants. They work together across the island with patients to understand their needs, developing individualised care plans whilst applying their expertise to deliver the best possible care with dignity at the core of our service.
The FNHC Rapid Response and Reablement service provides nursing and therapist support within a community setting; in the islander's home, place of residence or clinical setting. This service is available to any individual with a clinical or social need that the team can support with a short-term intervention. This intervention would typically last from 72 hours to a maximum of six weeks.
Rosemarie Finley – Chief Executive Officer of FNHC commented: "We are continually amazed by the generosity of BNP Paribas and Appleby colleagues in supporting our charity, clients and patients. The gifts they have kindly wrapped and donated will be given to adults supported by FNHC and the children supported by our CCNT and I know they will be very well received."