Over £2,000 has been raised for the Priaulx Premature Baby Foundation thanks to Tom McGahy's recent Haircut Fundraiser, and his winning style – the mohawk – has been unveiled.
Jack Rabbits Barbers in Southampton kindly transformed Tom's locks, free of charge, which is even bigger and bolder than planned – including a touch of pink for the charity. The restyle took almost 5 hours.
The McGahy family have been living in Isaac's Pad – one of the PPBF's Southampton-based flats right next to the city's hospital – while their eldest daughter, six-year-old Romy, receives lifesaving treatment. They have spent 14 months in the flat which has kept the family together during this difficult time.
To help future families who may need the same off-island support, Tom asked for members of the public to vote for his wacky new hairstyle, and the mohawk was a clear winner.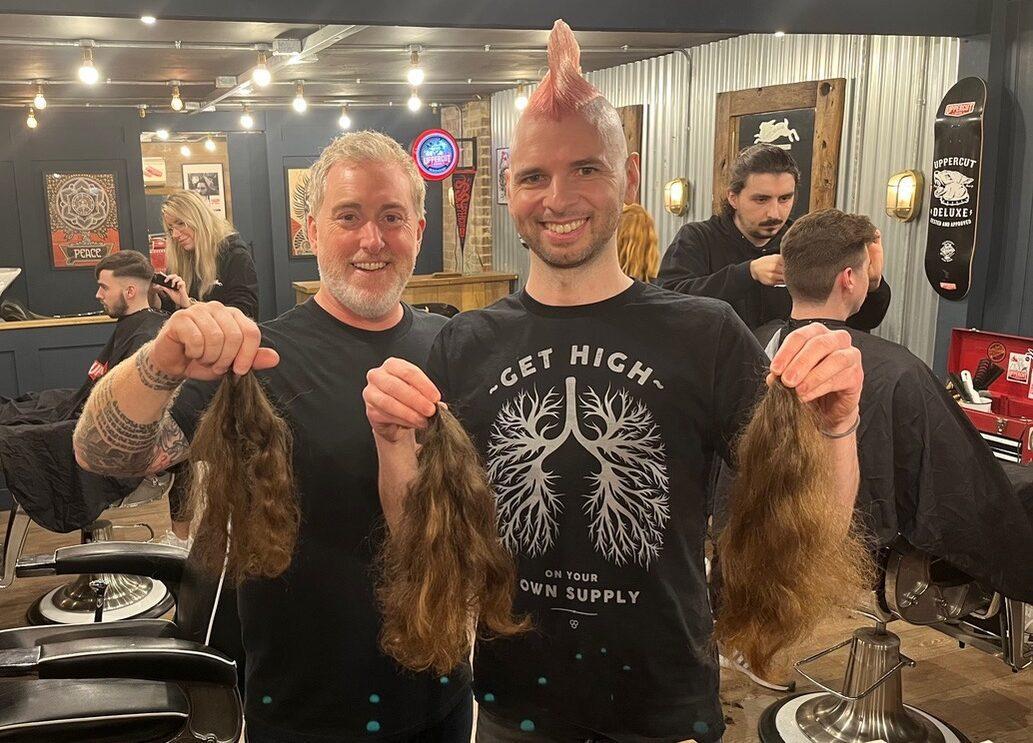 Funds raised will go towards safeguarding the future of both Aggie's Burrow and Isaac's Pad. Last year, the flats were occupied for over 700 nights proving just how vital they are for local families with premature babies or poorly little ones.
Jack Rabbits is planning on donating the cost of the haircut to Tom's fundraiser.
Tom McGahy said: "Romy found the mohawk hilarious when she first saw it and Zephyr wasn't as scared as I thought she would be. She copied Romy and had a bit of a laugh. Thank you to everybody who donated. I'll be getting used to my new haircut now!"
Tom is also planning to send his hair to the Little Princess Trust who make wigs for young people who have lost their hair due to medical treatment.
The PPBF's 'Buy-A-Night' campaign launched last November, and personalised nights can be purchased for just £5 per night here.