Named by Forbes Magazine as one of its 30 under 30, James is one of the world's leading voices on the sustainability of islands. He talks to Nicci Martel about why islands occupy a special place in people's minds and what the international community can learn from them
"An island can be considered both a paradise and a prison, both heaven and hell".
It's interesting, the way we conceptualise islands. Romantic, wild, emotionally liberating, yet isolated, insular and backwards, the island myth can be traced through centuries of Western culture from Robinson Crusoe to the film Castaway.
But the way islands find themselves presented, perhaps even the image they construct, goes beyond just serving as inspiration for literature, art, music, or film – it can have serious political ramifications. 
As someone who has studied islands, lived on islands and works with islands around the world, entrepreneur James Ellsmoor understands this all too well.
"Esteemed Maltese academic Godfrey Baldacchino has put forward many theories on how islands were seen by the world; paradise or prison was one of them, this idea of a beautiful trap. But if you think about literature, islands occupy a special place in people's minds", says James on a Zoom call from his (occasional) Shropshire home. 
The digital nomad, who spends most of his time living in gorgeous, far-flung island destinations has been forced to return to the UK, thanks to Covid, and is staying with family. 
"There are connotations around the word insular. When it's used outside of an island community, it's often used to imply a backwardness, somewhere that's inward looking. I'd much rather replace the word with 'islandness', something that has the positive properties of an island", says the 27-year-old, who was recognised on Forbes Magazine's 30 Under 30 List in 2017.
"Historically, islanders are some of the most well travelled people because they've had to leave for a huge number of reasons. So this common idea of insularity is often not true".
Does he think that, at an international, there's a certain degree of condescension towards island communities? 
"Yes, I do think there is condescension but I do also think that's changing".
Island communities have a wealth of knowledge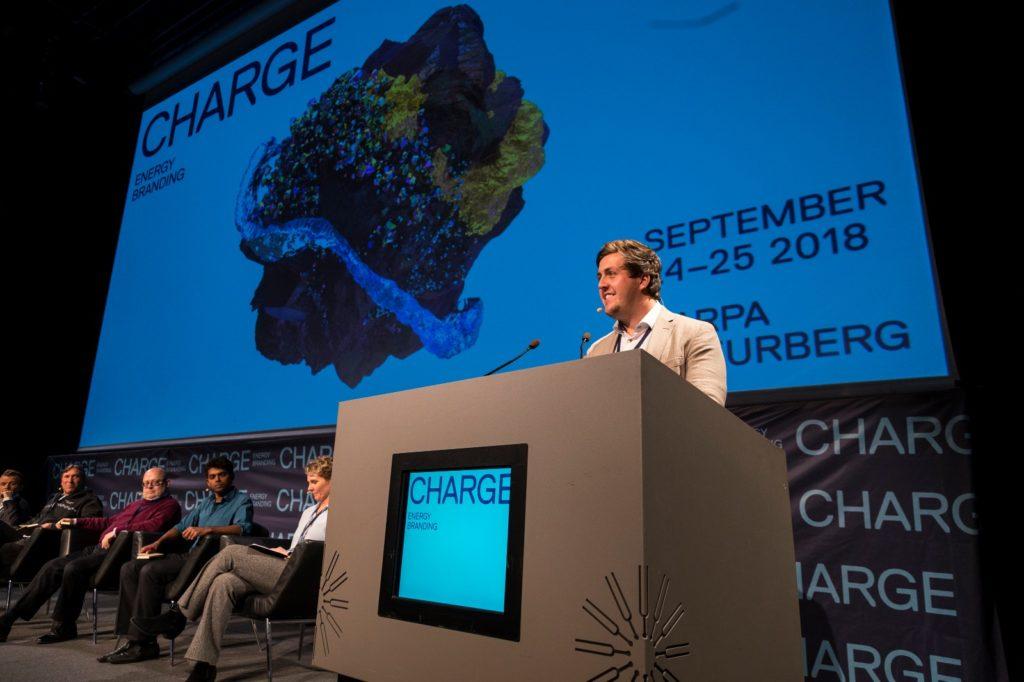 If it is changing, then James's work may have gone some way to help. He's the founder of Island Innovation, a social enterprise and digital media company that brings together the private sector, government, utilities, NGOs and universities to advance innovation for sustainable development across islands worldwide.
At the age of just 26, he also founded and became co-director of Solar Head of State, an international nonprofit working in the Caribbean and Pacific islands to raise awareness of renewable energy by installing solar panels on high profile government buildings.
Through his work, James gives a voice to people living in less economically developed countries, and small island developing states (SIDS) in particular, who he believes can teach the rest of the world a thing or two about sustainable living. 
In fact, the international community can learn from islands of all sizes, he says, the Channel Islands included. Islands just need to learn to shout about their achievements, while the rest of the world must learn to listen.
"Islanders have to be innovative on some level. Obviously, being somewhat isolated does impact the way you live on an island, so islanders have to approach problems with a different way of thinking. But technology now means islands can connect with anywhere in the world. This presents a big opportunity", James tells me.
"Just look at what's happened in places like Orkney, which has become a world leader in cutting edge, renewable energy. Islands can showcase how things can be done differently. Orkney is an excellent example to follow. We often hear the word 'test bed', though that's not a phrase I like – I don't want people to feel like they're being tested on without input in decision-making. But islands often make a good showcase for technology and innovation, but it needs to be down in a way that benefits local people too". 
Moving island economies away from tourism
James grew up in a rural part of Shropshire, in a remote area, which fostered his interested in sustainable development. After gaining a degree in economics and geography from the University of North Carolina at Chapel Hill, where he studied on the prestigious Morehead-Cain Scholarship, he worked in the energy industry. 
"You should be asking how you can provide more opportunities and jobs for the people who already live there."
Islands have specific needs when it comes to energy, which ignited his curiosity and led to a masters degree in Island Studies from the University of the Highlands and Islands, Scotland, which he largely studied while working in Jamaica and St Lucia. 
"A lot of the things that have now become commonplace for people, because of the pandemic, have been normal for me for a long time – things like remote working. Island Innovation has a team of seven people on four continents who have mostly never met in person. I can recruit people from anywhere in the world and not be constricted by my location. It also means there's a really big talent pool to choose from". 
The coronavirus pandemic has accelerated the switch to remote working, normalising it, which is something that will be of enormous benefit to islanders, believes James. It opens up the possibilities for employment and prosperity, potentially helping some island communities move away from an over reliance on tourism and open new doors. 
"Look at the digital nomad visa in Barbados – islands are asking how they can extend the tourist market and how can they get people to stay. For me, those are the wrong questions. You should also be asking how you can provide more opportunities and jobs for the people who already live there.
"There's plenty of talk about the pandemic as an opportunity for the tourism industry to recalibrate and converting islands to eco-tourism, but many islands just need people to return. For example, Gran Canaria isn't going to become an eco tourist destination any time soon. Conversations around this transition often take place in abstract from a privileged position, but the reality can be very different for the people living and working on the ground".  
Island to island exchange
The digital revolution has not just provided island economies with valuable new tools, it's also provided a means towards meaningful collaboration.
One of the reasons James founded Island Innovation was because of common threads he identified between islands around the world and the questions they faced around education, health, energy and public services.
"I try not to make broad generalisations about global islands because there are, of course, huge differences. But the problem of how to provide a good level of public service and government when you don't have economies of scale is something that applies to a small island of 300 people as much as it does Guernsey or Jersey", says James.
"There's so much potential value in greater collaboration and with the current crisis, there's not been a better time to work together."
"The Channel Islands have lots of specialised expertise that other islands don't, but what if they were able to share their knowledge? Other islands wanting to improve their public services are much better learning from somewhere else in a similar situation, instead of experts flown in from a big city. There's enormous potential for an island-to-island exchange".
James is passionate about facilitating this exchange. In September, his company hosted the Virtual Island Summit 2020, which attracted over 10,000 speakers and attendees from more than 500 island communities including the Arctic, Caribbean, Europe, Indian Ocean, Pacific Islands, South America and beyond. 
"One of our speakers was Angus MacNeil, the MP for the Outer Hebrides and he talked about how he'd travel to Edinburgh or London to meet other islanders, but more rarely would he travel to other islands. And it's true, people rarely travel to other islands because it's so difficult getting to and from their own, and so these meetings take place in big centres", he says.
"But technology has provided a way to do this and it's given islands a means to share information. There's so much potential value in greater collaboration and with the current crisis, there's not been a better time to work together. There are other islands experiencing similar problems and opportunities, so why not talk to them directly about how to cope and adapt to improve conditions for all islanders."