Following the collapse of Garenne Construction Group, the management team at AFM have successfully completed a management buyout to extract themselves from their former parent company.
Founded over 50 years ago, AFM is a leading facilities management and building services provider, employing 320 people in the Channel Islands and serving over 500 clients across the Channel Islands.
The management buyout (MBO) of AFM includes Senior Management, the Managing Directors in Guernsey and Jersey together with the Chief Executive of AFM.
The acquisition immediately transfers the full ownership of AFM (Amalgamated Facilities Management Limited) away from Garenne Construction Group Limited (GCGL) and their appointed liquidators. Victoria McEneaney, CEO of AFM told Channel Eye: "This will in turn enable a seamless transition that allows the company to continue to go from strength to strength as it has been doing over the last three years.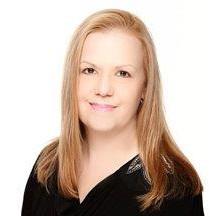 "We understand that the last few days have been unsettling for everyone, and we would firstly like to thank our 320 colleagues who have been unwavering in their commitment to AFM. We would also like to record our appreciation to our loyal customers and suppliers, our bank, the liquidators, and our advisors who have been nothing but positive and supportive.
"The AFM management team are confident in the future of AFM as a result of this transaction. We will continue to provide the highest level of service and expertise to our extensive and valued customer base, including the services to both public and private sectors that are critical to the health and safety of our local communities.
"Thank you again for everyone's loyalty and support and as we move forward, the AFM team look forward to demonstrating our commitment to valued colleagues, our loyal customers and suppliers, and the local communities we serve."
The sale safeguards the jobs of all 320 staff at AFM (170 in Guernsey and 150 Jersey).
Commenting on this sale and those of Granite Le Pelley in Guernsey and Granite Le Pelley in Jersey, Geoff Jacobs from Interpath, one of the Joint Liquidators said: "We are delighted to have completed these transactions which have generated value which would otherwise not have been achieved, and ultimately, which have secured the future of these well-established businesses. To have delivered these complex transactions, in a short timeframe and against such a challenging backdrop, is testament to the extensive work undertaken by the Liquidators team, the management teams and many stakeholders who invested significant time and effort to achieve such a positive outcome."