Victoria McEneaney, CEO of AFM (Amalgamated Facilities Management Limited) told Channel Eye: "We are pleased to inform you that the Managing Directors of AFM Guernsey and AFM Jersey, together with the Chief Executive of AFM have been actively pursuing a Management Buyout (MBO), which we are looking to conclude imminently.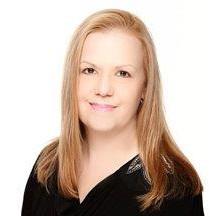 "This would transfer the full ownership of AFM away from Garenne Construction Group Limited and their appointed administrators whilst providing our loyal staff and suppliers the required stability they deserve.
"We strongly believe that the AFM management are in the best position to lead AFM going forward, allowing for a seamless transition that allows the company to grow from strength to strength as we have been doing over the last three years."
On 5th April, the Management Team was named as the preferred bidder to acquire GCGL's shareholding in AFM.
Victoria McEneaney, CEO of AFM told Channel Eye: "While we still have some work to do to get the transaction over the line, on completion the existing AFM business would continue, as usual, under new ownership.
"We are now working intensively with the liquidators of GCGL to complete this transaction, with a target that it will be finalised by the end of this week. The bid is fully funded, including significant working capital to allow us to normalise our supplier positions and ensure our employees are paid as normal.
"We are grateful for the support and commitment of our 320 colleagues as we continue to provide the highest level of service and expertise to our extensive, valued customer base including the services to both public and private sectors that are critical to the health and safety of our local community."